Yesterday, iQOO officially warmed up a new smartphone model, suggesting the numbers 8 and 4. We can probably consider that the successor of iQOO's main series is coming, named iQOO 8.
This morning, the famous digital blogger @Digital Chat Station has revealed a live screenshot of iQOO's smartphone in which it has a model number "V2141A." As per the blogger, the model number belongs to the upcoming iQOO 8 flagship model. In addition, the screenshot has also revealed the specifications.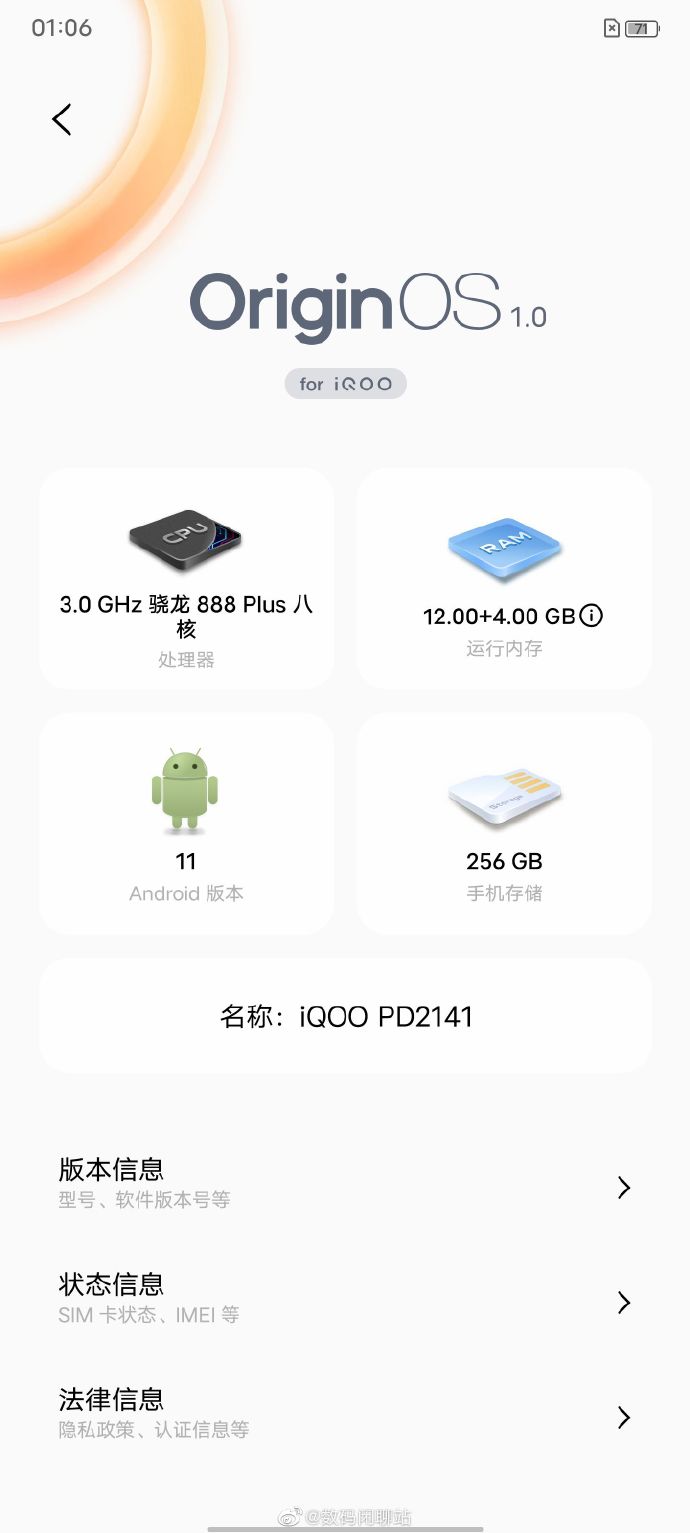 As can be seen, the new iQOO 8 is powered by the latest Qualcomm's Snapdragon 888 plus chipset, which comes with a maximum 3GHz frequency at Cortex-X1 core, and the rest other specifications are the same as in the standard Snapdragon 888 chipset.
Moreover, the iQOO 8 uses a single centered punch-hole display, packed with 2K Resolution (3200*1440p) and a higher refresh rate (currently unknown).
Furthermore, the iQOO 8 features 12 Gigs of RAM. It is worth mentioning that this phone also supports RAM Expansion up to 4GB RAM, and we can get a maximum of 16GB Memory. In addition, the iQOO 8 also comes with 256GB of storage and runs on Android 11.
As previously reported, the new iQOO 8 will support 100W of fast charging. Further, the new flagship phone will also have an outsole main camera, a high magnification periscope lens, and wireless charging and infrared sensors.
Last time, iQOO launched its flagship series, the iQOO 7 series, in January 2021, and it's been six months since the launch. As per specs, we can conclude that the new iQOO 8 will be a luxurious device at an affordable price.