It is already known that the gaming brand of ZTE (nubia) is all set to launch the new generation (Red Magic 6) of its gaming smartphone series. As the launch time is coming near, the phone is getting revealed by the officials.
It was reported that the upcoming Red Magic 6 might feature a 165Hz refresh rate display. Today, the officials have confirmed that and Red Magic 6 will be the world's first phone to feature a 165Hz refresh rate display.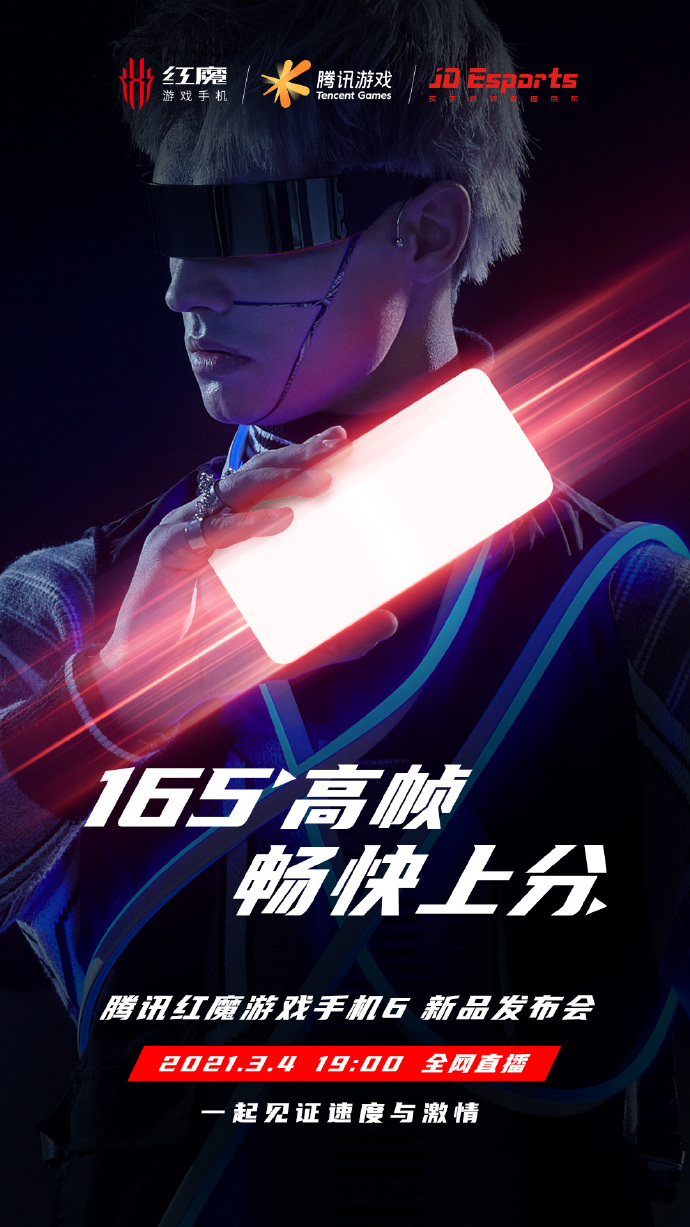 It is worth mentioning that the Red Magic 3 was also the first smartphone to feature a 90Hz display.
If we talk about the specifications of Red Magic 6, it is confirmed to feature Snapdragon 888 flagship chipset. The Snapdragon 888 is an octa-core chipset based on 5nm manufacturing process. It also uses a Cortex-X1 core which increases the performance of the device.
The phone also supports a 120W fast charge, and it will come with standard 120W GaN charger. It is also equipped with a 4500mAh dual-cell battery solution, and the officials claimed that the battery could be charged from 0 to 50%  in just 5 minutes using the 120W charger.
It is also reported that the heat dissipation system of Red magic 6 is also improved.
At the launch of Red Magic 6, nubia will also launch its dual-core cooling back clip, which uses a dual fan + dual semiconductor chip design, supports RGB lighting effects, Bluetooth connection, and App intelligent control of lighting effects and wind gears.
The all-new Nubia Red Magic 6 will be launched on 4th March.