As the launch time of Realme's new flagship phone (Realme GT) is coming near, the VP of Realme (Xu Qi Chase) is releasing the highlights of the new phone. Today, the VP has revealed another highlight.
As per VP, the all-new Realme GT will be priced lower than 2999 yuan (Equivalent to $465). The VP has also mentioned that this was difficult for him to priced the phone lower than 2999 yuan.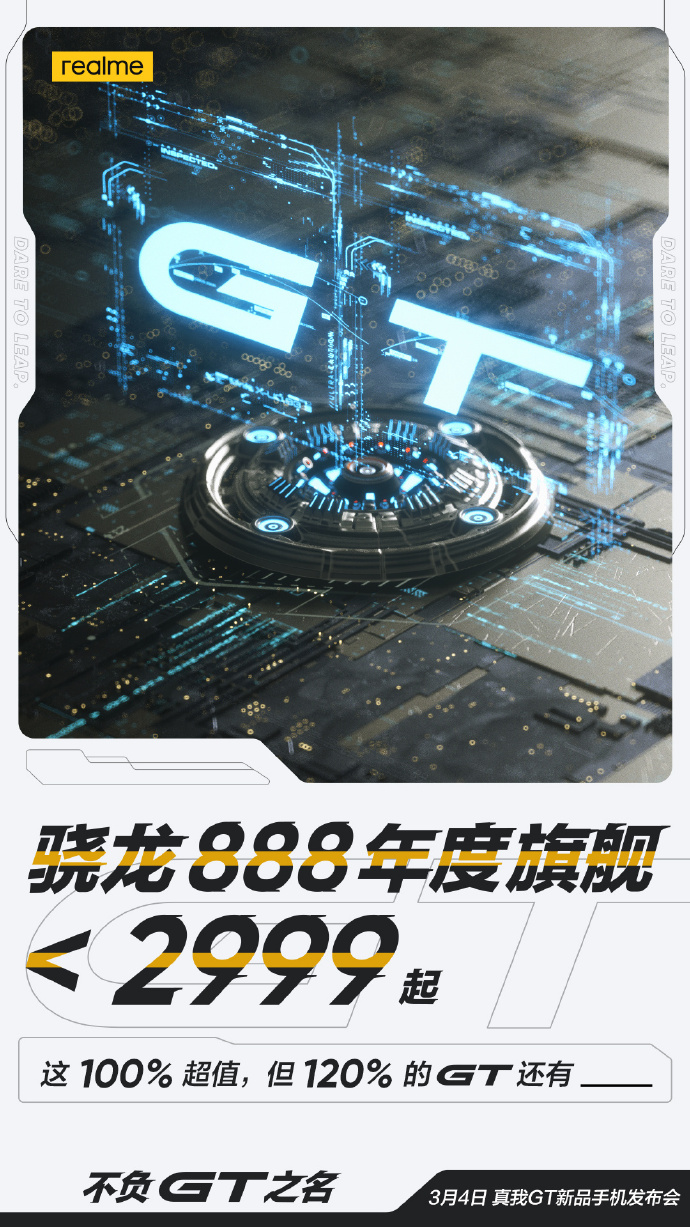 It can be concluded that this would be the cheapest Snapdragon 888 5G powered phone. The Snapdragon 888 is an octa-core chipset, the latest one from Qualcomm. It is based on a 5nm manufacturing process. The chipset also features a Cortex-X1 core which makes the performance far better than the predecessor chipset.
In addition to Snapdragon 888, the Realme GT will also feature the latest UFS 3.1 Storage and LPDDR5 Memory. It would also be available in glass + plain leather dual version racing design.
Recently, Realme exhibited in MWC Shanghai for the first time. It has pre-displayed its new flagship Realme GT and announced that the Realme 2021 "dual platform + dual flagship" strategy would fully deploy mid-to-high-end product lines.
In the "dual platform + dual flagship" strategy, the Realme GT series will become the flagship series with top performance in the Realme product line.
The Realme GT will also be available in Ares Special Edition "Dawn" exterior design, derived from the classic GT (Grand Tourer), crafted by splicing two completely different materials together and pioneered the integrated molding process of the inner middle frame and back cover.
The all-new Realme GT will be launched on 4th March.