It is known that the all-new flagship series (Meizu 18) from Meizu is all set to launch on 3rd March at 2:30 PM (Chinese Timing). Now, as the launch is coming near, the phone is getting revealed by the officials. Today, another highlight of the upcoming device has been revealed.
Today, the company has posted the Meizu 18's display specifications on their official Weibo account. As per specifications, the all-new Meizu 18 will feature a 6.2 inches display. The officials do not reveal the resolution of Meizu 18 standard version's display.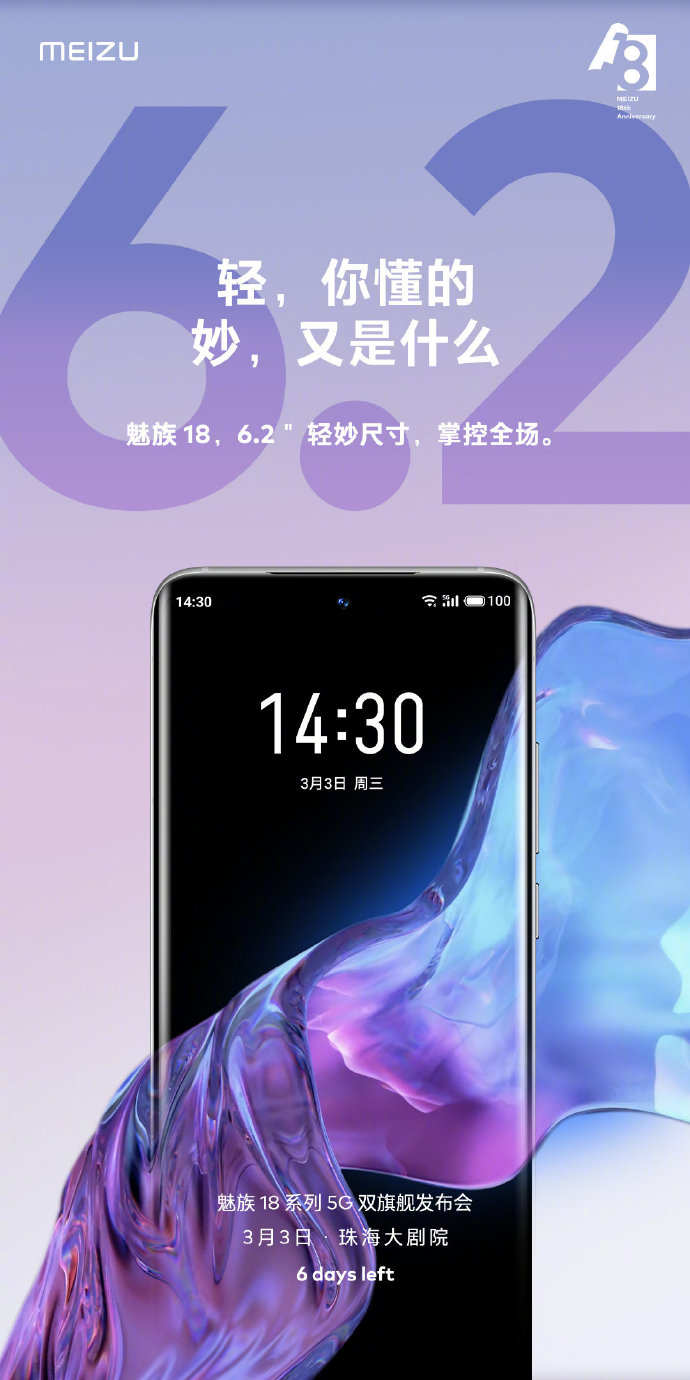 The Pro version of Meizu 18 will feature a 2K resolution display. The officials have also mentioned that the device will be very light (maybe in terms of weight). It is already known that both models will feature a Single Punch-Hole display with edged sides.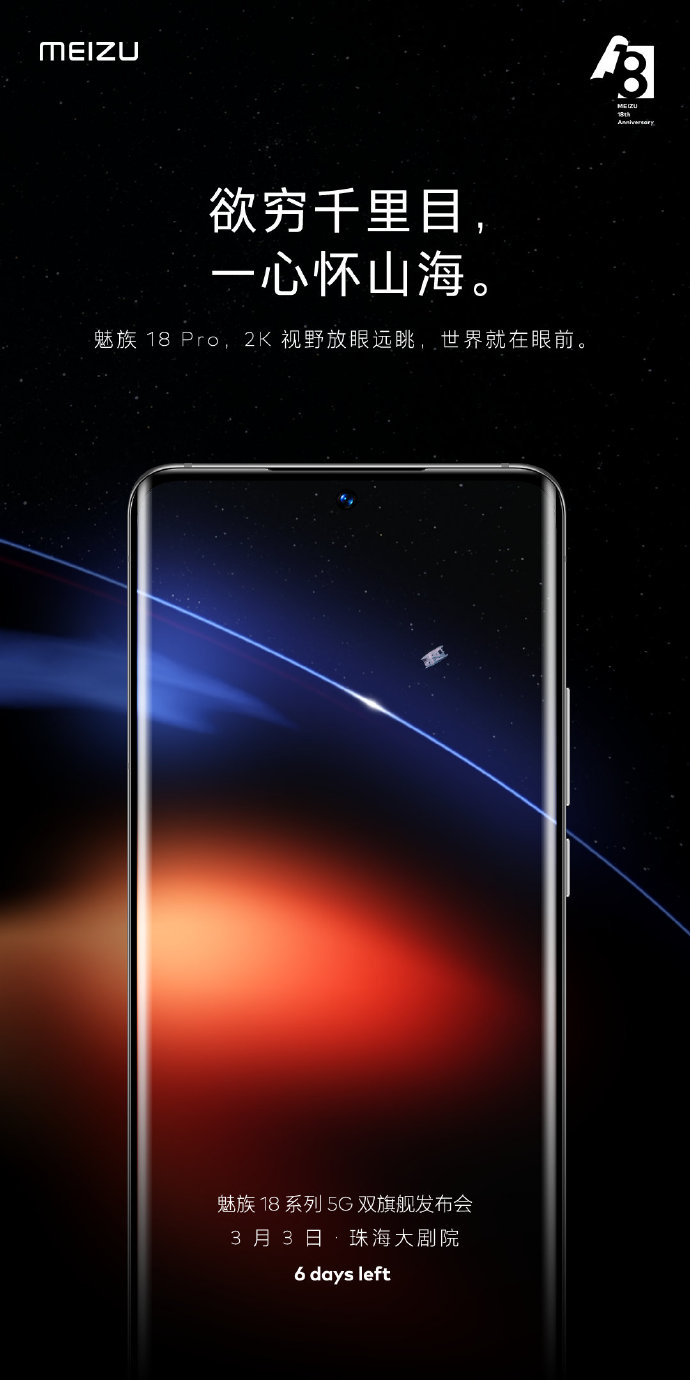 Previously, it is already reported that the Meizu 18 (vanilla) will feature Qualcomm's sub-flagship chipset Snapdragon 870. The all-new Snapdragon 870 is an upgraded version of Snapdragon 865 with a maximum 3.2GHz frequency.
On the other side, the Pro version is expected to feature the latest flagship chipset Snapdragon 888. The chipset also features a Cortex-X1 core which makes the performance far better than previous generation chipsets.
In terms of camera, the all-new Meizu 18 will feature a Triple camera setup (64MP+12MP+5MP), while the Pro version's camera specs are unknown. Both versions will be equipped with LPDDR5 memory and UFS 3.1 Storage.
The all-new Meizu 18 Dual Flagship Series is set to be launched on 3rd March.