This morning, a new Xiaomi's smartphone with a model number M2011K2C has been spotted on MIIT Certification (Ministry of Industry and Information Technology) and has also obtained network access permission.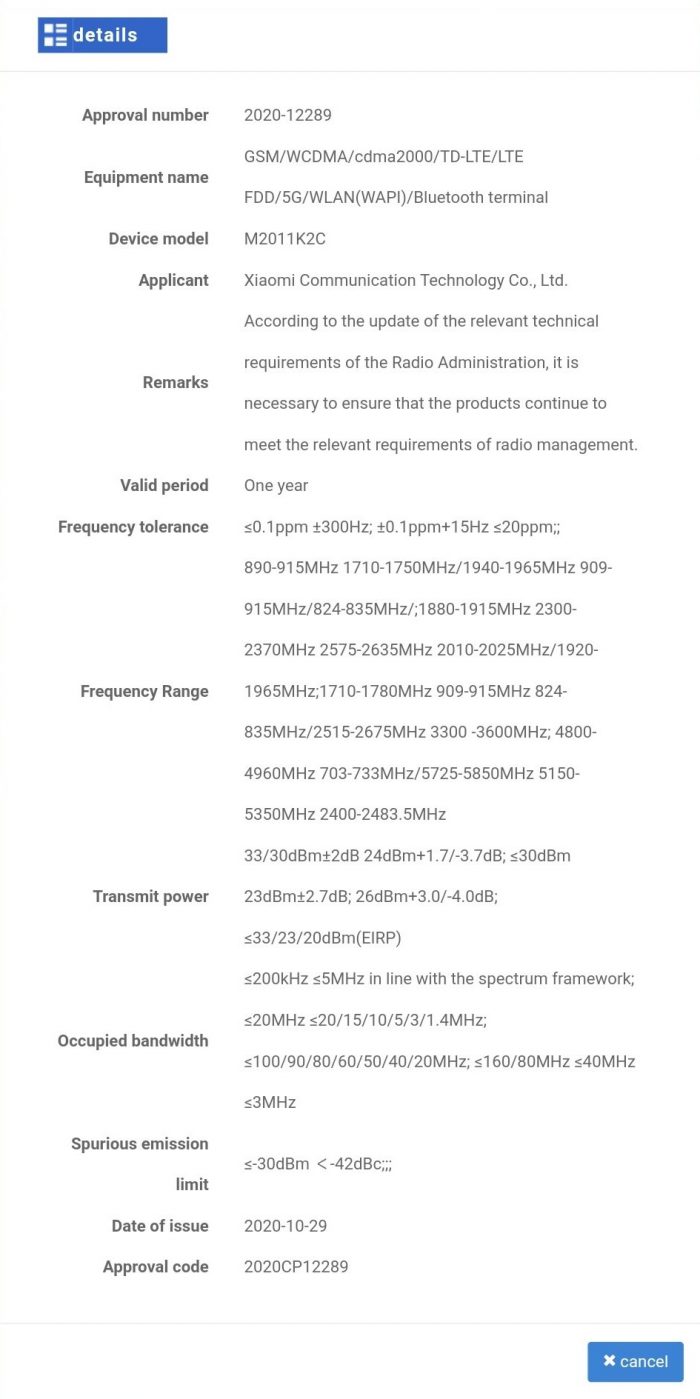 According to a famous digital blogger @Digital Chat Station, the M2011K2C is a  smartphone-based on the new platform. Based on this speculation, M2011K2C seems to be a new product of the Redmi K40 series.
As per reports, Qualcomm will release the upcoming flagship chipset Snapdragon 875G on the 1st of December, and a new chipset from the Snapdragon 7xx series is also on the way.
As Qualcomm's close partner, Xiaomi may be the first commercial vendor of Qualcomm's SD 875G chipset and upcoming Snapdragon 7xx series chipset. Last year, Redmi took the lead in the launch of SD 765G by bringing the Redmi K30 5G (powered by SD 765G).
This year, Redmi may be able to win the debut of upcoming Snapdragon chipsets once again. The first model may be the Redmi K40, so it is not ruled out that M2011K2C is the Redmi K40.
In last year's Redmi K30 series, it can be seen that the standard version was powered by the Snapdragon 7 series chipset, while the pro version features the flagship Snapdragon 8 series chipset. This year, things may remain the same, and the standard Redmi K40 may feature the new Snapdragon 7 series chipset, while the pro version may feature SD 875G.
Currently, there is no more news regarding the Redmi K40 series. But the launch is expected before the end of this year.