A few days before, just after the announcement of the Snapdragon 7+ Gen2 chipset, Redmi and Realme officially revealed that they would launch their new smartphones. Redmi's phone was named "Redmi Note 12 Turbo." At that time, the officials only confirmed the device's existence; until now, there was no information regarding the device's appearance, specifications, or launch.
However, this morning, Redmi officially announced that the all-new Redmi Note 12 Turbo (the addition of another model in the Redmi Note 12 series) would be launched on March 28 at 7 PM (as per Chinese Timing). In the official announcement, many aspects of the device can be judged, except the launch date.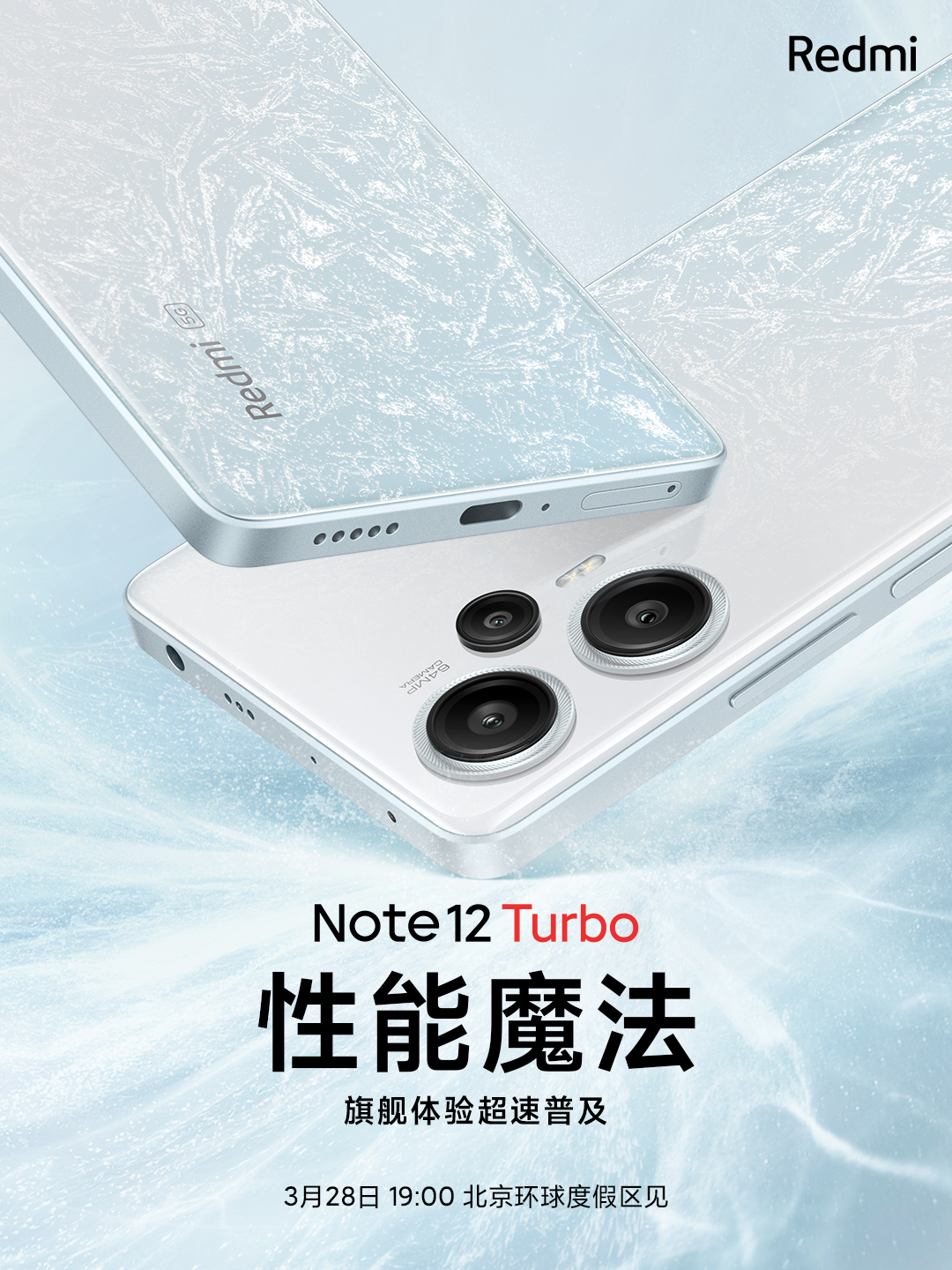 In the launch poster, the backside appearance of the device can be observed. As can be seen, the device has a two-tone design on the backside. The top half is plain white, while the bottom-half comes with light snow-blue color and has a white design.
Regarding the camera, it can be seen that the Note 12 Turbo features three lens modules on the backside, and as mentioned, the primary camera is 64MP. There is no dedicated camera bump for camera lenses. Moreover, the device adopts a flat frame design.
On the top side, the 3.5mm headphone jack is placed, while on the bottom, it features a USB Type-C port, a SIM slot, and a speaker grill. The new Redmi Note 12 Turbo might feel very compact, as can be judged through the device's design.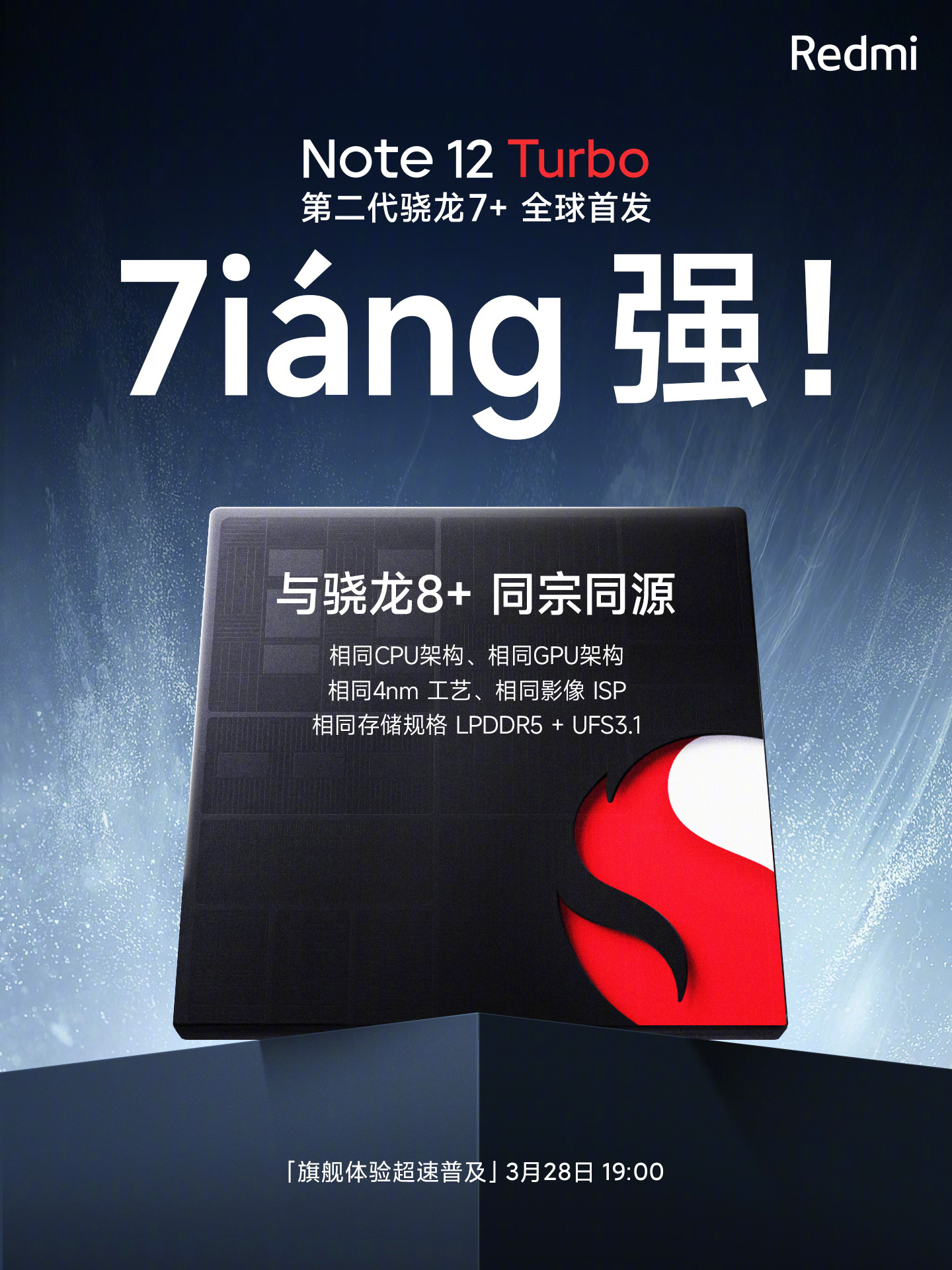 In terms of specifications, this device would be powered by Snapdragon 7+ Gen2, the latest addition to the Snapdragon 7 series. The chipset is based on a 4nm manufacturing process and features the following cores: 1x Cortex-X2 Super Core (@2.91GHz), 3x Cortex-A710 Performance Cores (@2.49GHz), and 4x Cortex-A510 Energy-efficient cores (@1.8GHz). Further, the device would also be equipped with UFS 3.1 storage and LPDDR5 memory.
The new Redmi Note 12 Turbo would be the top-of-the-line model in its lineup. It is expected that Redmi will start teasing the major highlight of its upcoming device in the coming days.