Yesterday, a digital blogger exposed a real spy photo of the upcoming ROG gaming phone. The back case is suspected to be made of glass. Because there is a number 5 in the center of its back, it is speculated that it may skip the number "4". The new machine may be directly named ROG Phone 5.
Just now, the @digital chat station released the gif picture of the phone. It can be seen from the picture that the ROG phone 5 will adopt an asymmetrical full screen similar to the previous generation. The camera is in the upper right corner of the screen, and the small screen on the back can be used to show different patterns.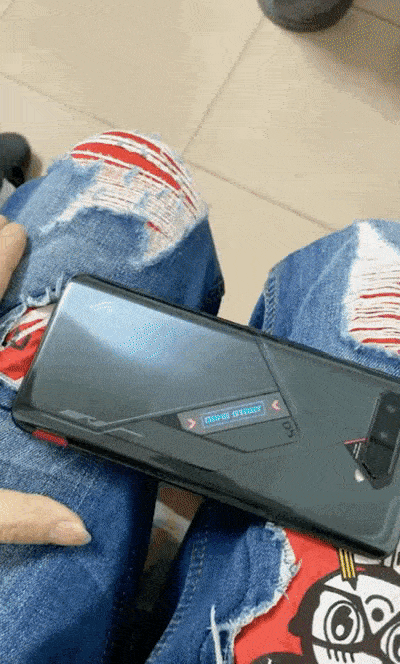 According to previous reports, ASUS ROG phone 5 will be equipped with the Snapdragon 888 flagship platform, a 64MP rear camera, a built-in super 6000mAh battery, and support 65W fast charge. It will come with a 6.6 inches non-curved OLED screen.
In addition, the Asus ROG ASUS_I005DA mobile phone appeared in the Geekbench database last year. The phone comes with the Snapdragon 888 chip (code-named Lahaina), supplemented by 8GB of RAM, and runs an operating system based on Android 11.
ROG gaming phone 5 is expected to meet with you in March this year, and it has got 3C certification.