On February 1, VAIO announced that the new VAIO notebook is coming soon. The new product launch event will be broadcast live all over the world from 12:00 to 14:00 on February 18, 2021. At that time, everyone can watch it through the VAIO store on JD.com.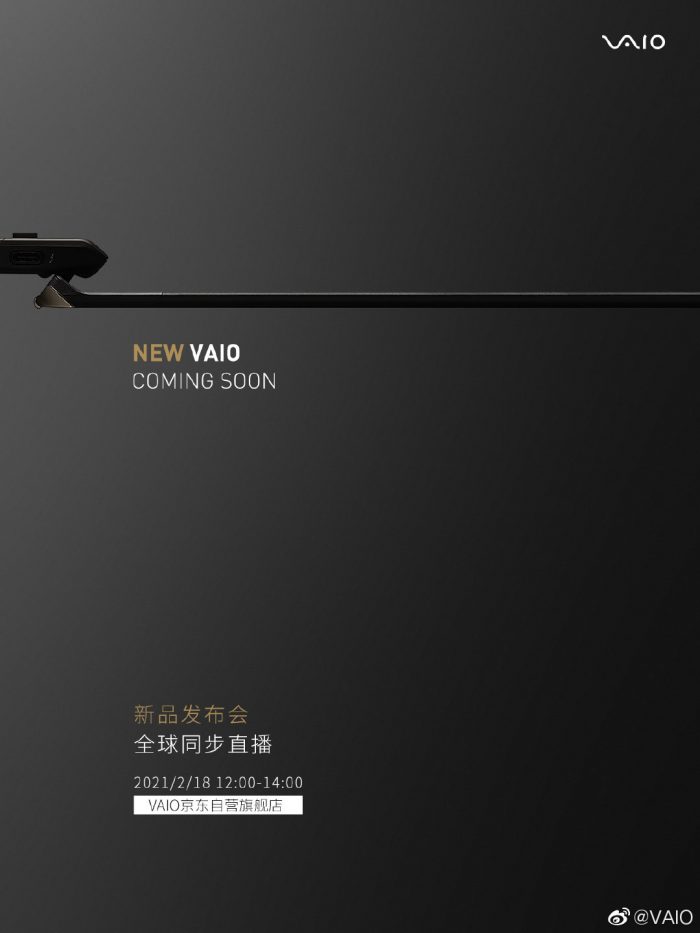 Although VAIO did not announce the specific model of the new product this time, from the published poster, the screen of this laptop supports a 180° flip. According to the official interaction with netizens in the comment area, the new VAIO notebook is an ultra-thin flagship product, and some netizens speculate that it is the Z series.
VAIO was originally a laptop brand under Sony. Since the first laptop was launched in 1997, it has been sought after by many consumers for its stylish design and unique user experience. However, in 2014, Sony sold the VAIO brand to Japan Industrial Partners Inc (JIP). As the computer business transfers to JIP, Sony will no longer plan, design, and develop computer products.
As Sony divested its notebook business, in 2014, VAIO notebooks also quietly withdrew from the Chinese market. However, in 2017, due to the invitation of JD.com, the VAIO notebook returned after three years away from China, and JD.com became the only channel for sales of its products in China.
According to Huang Xinchu, the head of the VAIO brand in China, "As early as 2014, when VAIO withdrew from the Chinese market, VAIO and JD.com discussed the possibility of continuing cooperation in the Chinese market because VAIO products are very popular on JD.com. In 2016, the two parties negotiated again. Communicate and feel that the time for cooperation is gradually ripe."