On March 19, vivo held a product conference in Sanya and officially launched its new product – vivo X27. The device comes with three rear cameras along with a pop-up front camera. Besides, it features a 6.39-inch Super AMOLED display with the screen ratio of 19.5: 9.
Now it's time to see the workmanship and internal structure of this eye-catching full screen smartphone.
Step 1 Remove the back cover
First of all, remove the SIM card tray.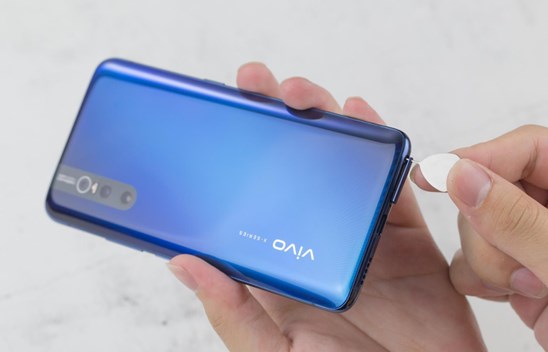 Then remove the back case. It is not fixed to the phone body by screws but glue. Heat the back cover with a hair drier from 3 to 5 minutes evenly.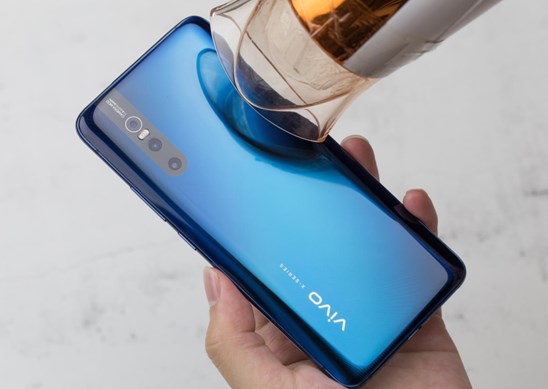 Use a sucker to separate the back case from the phone body.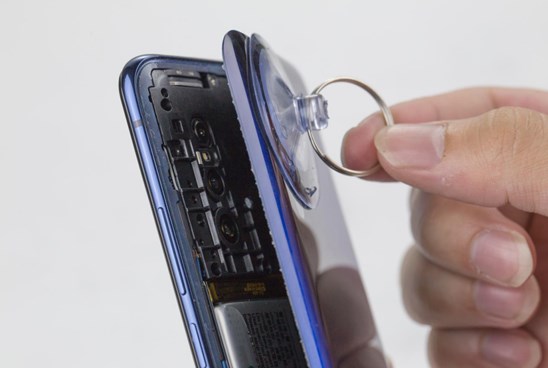 Step 2 Remove the motherboard
After taking out the back cover, the phone's internal structure can be seen. It adopts a classic three-stage design. There are lots of screws on the cover of the motherboard.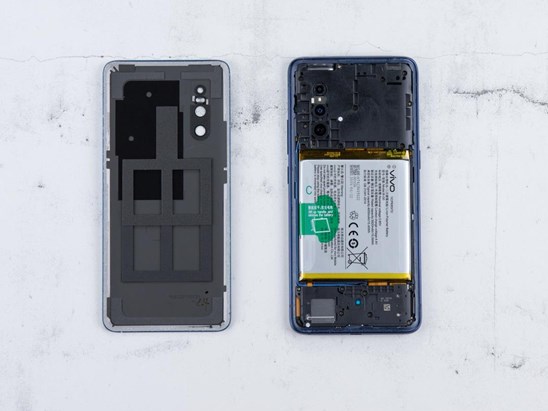 Take out thirteen screws, and the racket can be removed.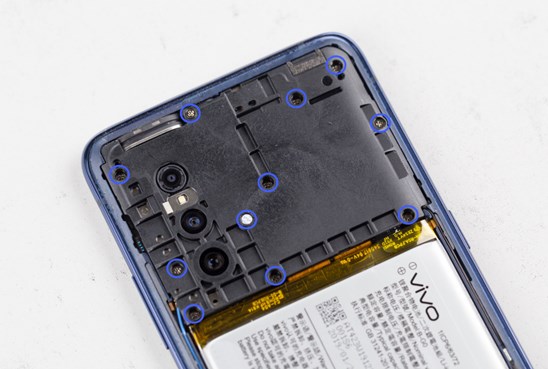 Now we can see the motherboard, triple rear cameras, and spring-loaded motor. Remove four screws with the screwdriver.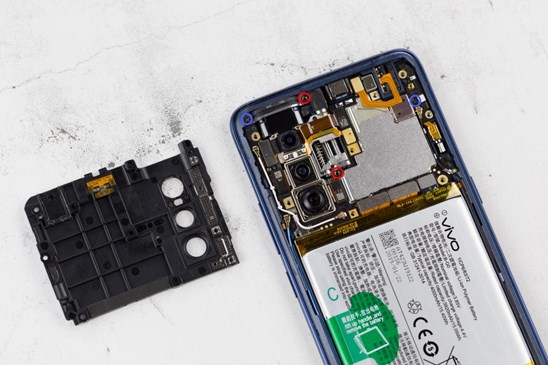 To take out the motherboard, we need to disconnect the cable first. The vivo X27 has a complicated internal design. As a result, there are lots of cables inside. To protect its internal structure, we should disconnect the cable of the battery first before removing the cable of the two BTBs.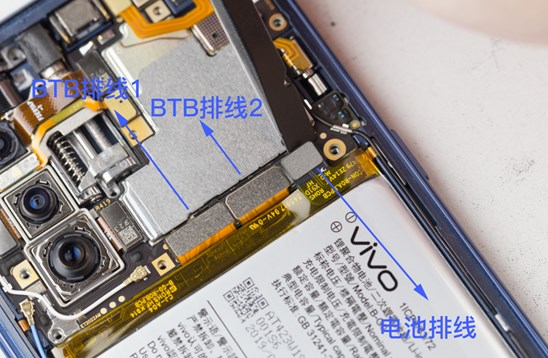 Next, disconnect the cable of the front selfie, ultra wide-angle camera, and main camera.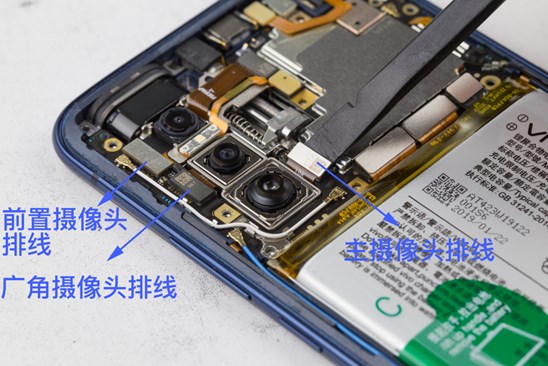 Take out the cable of the in-depth camera and flash.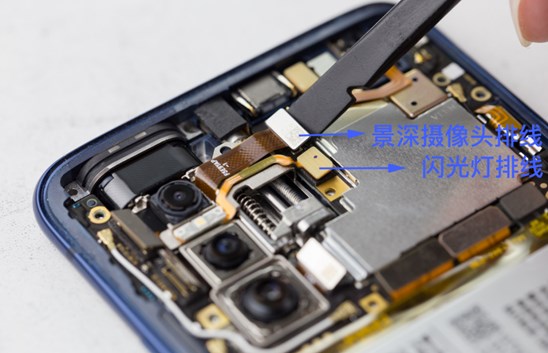 Now remove the cable of the 3.5mm earphone. The X27 also features the 3.5mm headphone.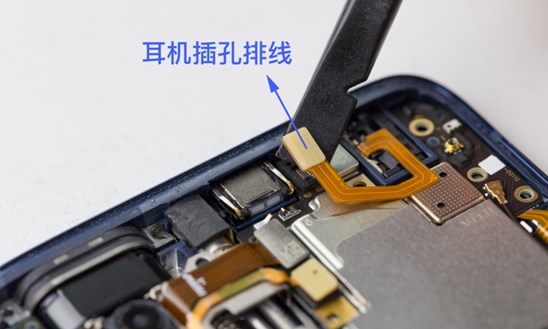 Before taking out the motherboard, we also need to disconnect the black, white and blue three coaxial cables.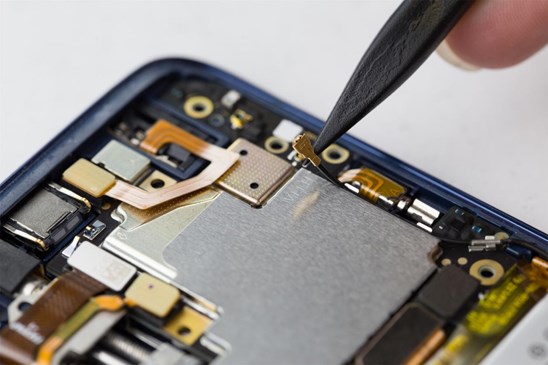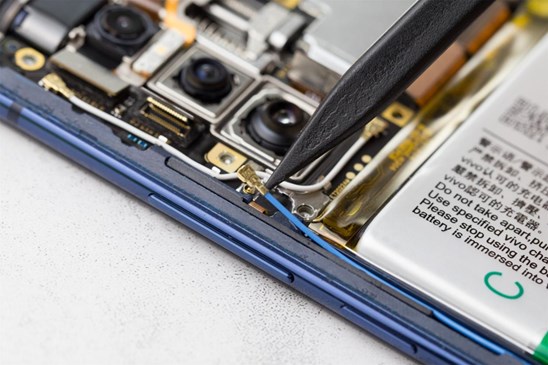 As for the white one, its two ends need to be disconnected.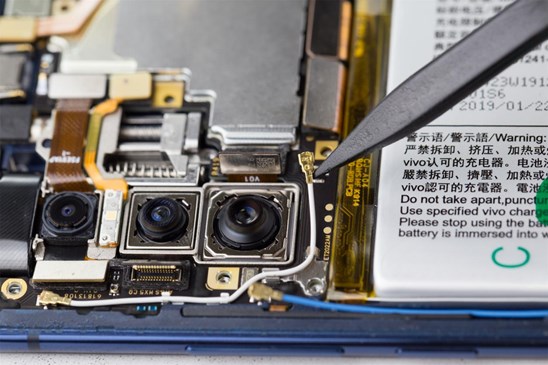 The motherboard can be removed. The X27 doesn't have a large-size motherboard. To get a better heat dissipation effect, the phone applies lots of thermal grease to it.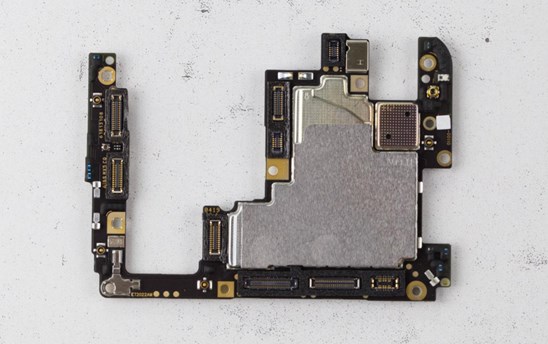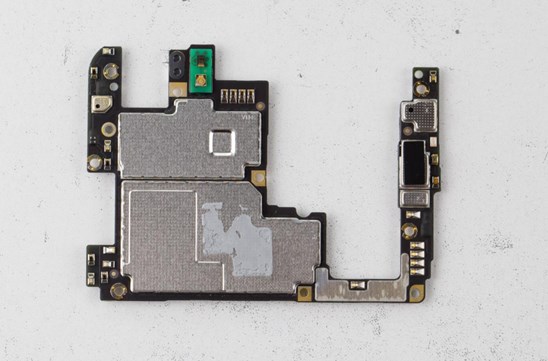 Step 3 Remove the battery
It is easy to take out the battery. All you need to do is to lift up the handle.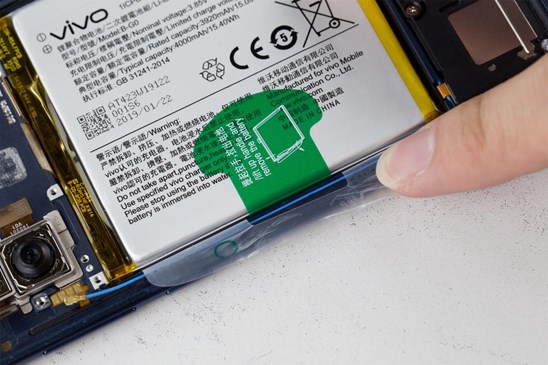 Even though the teardown process is simple, we do not recommend you remove the battery on your own. If you prefer to do it yourself, please do not use any sharp tools.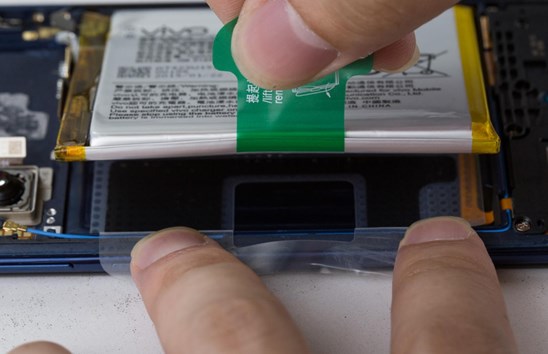 It sports a 4000mAh battery.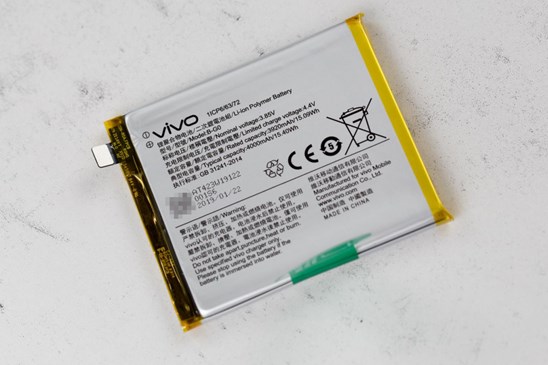 Step 4 Remove the cameras
Tear down the triple rear camera setup first. The setup has a good design. Take out the primary camera and ultra wide-angle camera.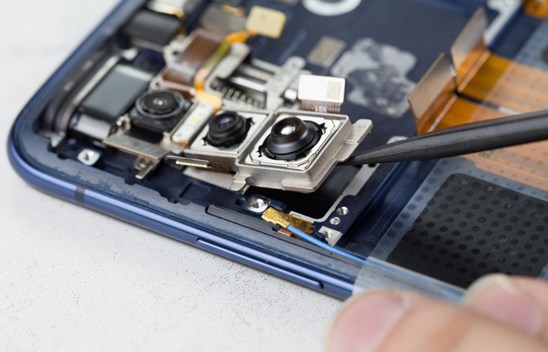 Remove the flash and the in-depth third camera.