On March 1, vivo launched its new smartphone- the vivo iQOO. This 6.41-inch full-screen phone has caught the attention of the public since its release. Both iQOO and the Xiaomi Mi 9 are powered by Snapdragon 855 processor, but the former is cheaper. Today, we will check its internal structure and workmanship.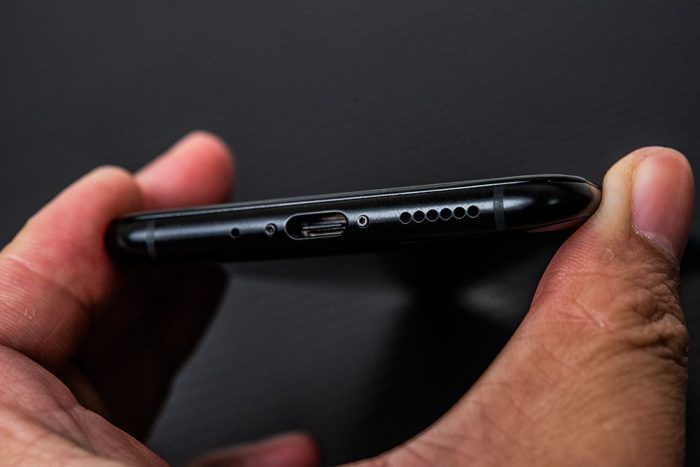 It features a glass back cover. There is a screw on the two sides of the USB port.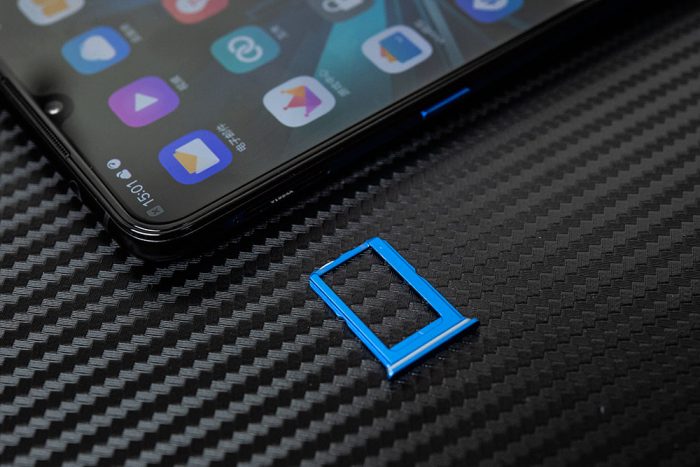 First of all, remove the SIM card tray.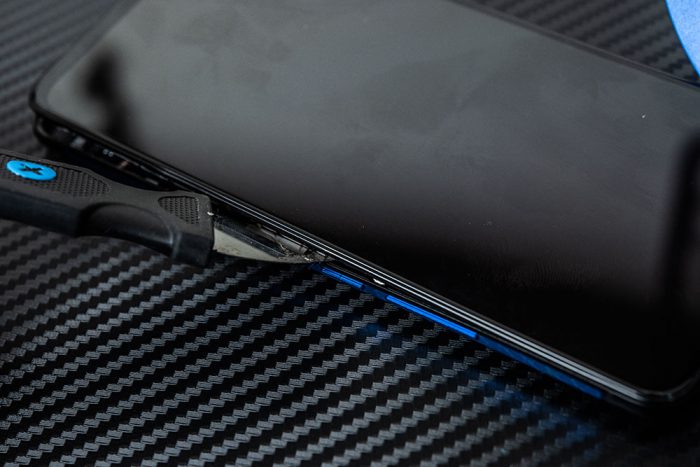 Taking out all the screws before separating the back case from the phone body. The disassembly process is slightly difficult.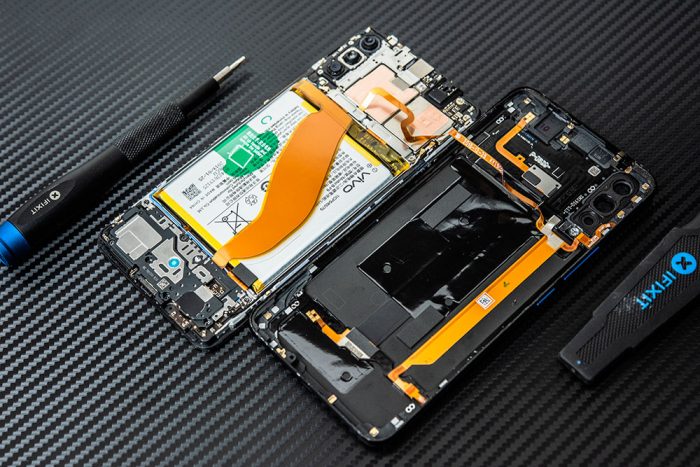 Now, the back cover is removed. There is a cable which connects the phone body to the back shell.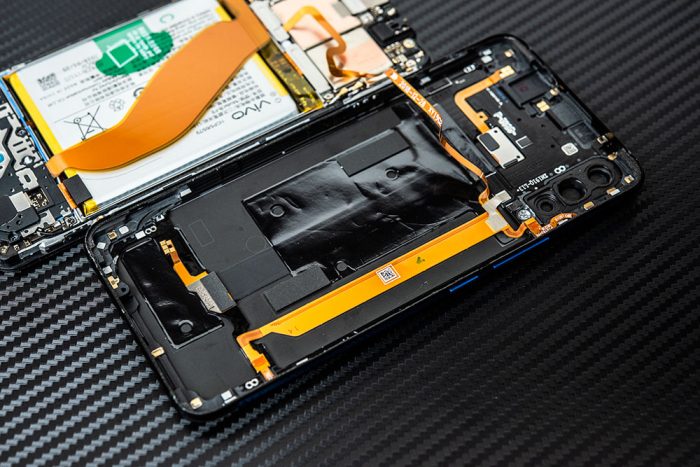 From the picture, we can see several cables on the back cover.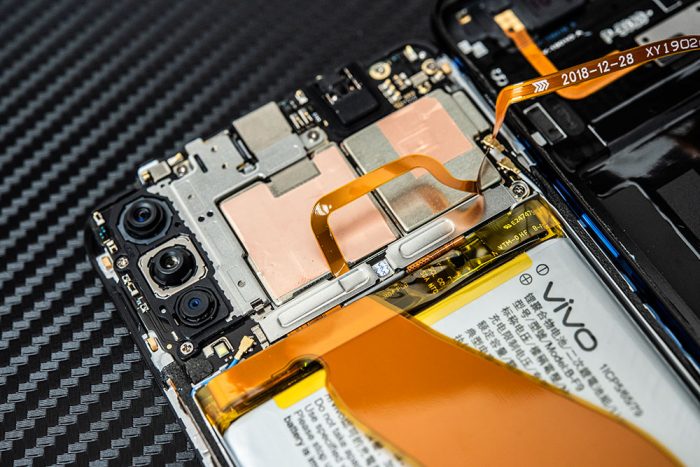 A cable connects the back cover to the phone body. In case the cable gets loose, there is a metal strip on the cable port of the motherboard.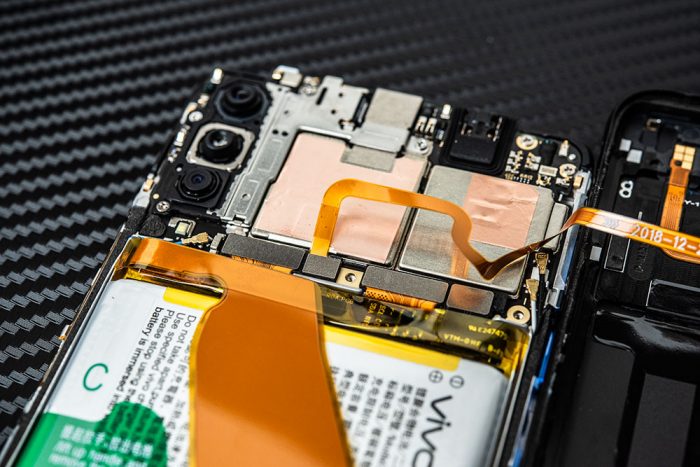 Remove the metal strips, and disconnect the cables.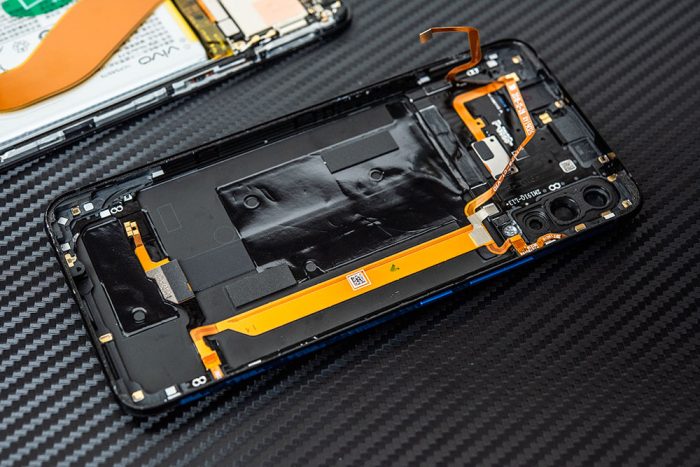 Now the back cover is completely taken out. The back case is covered by a graphite sticker.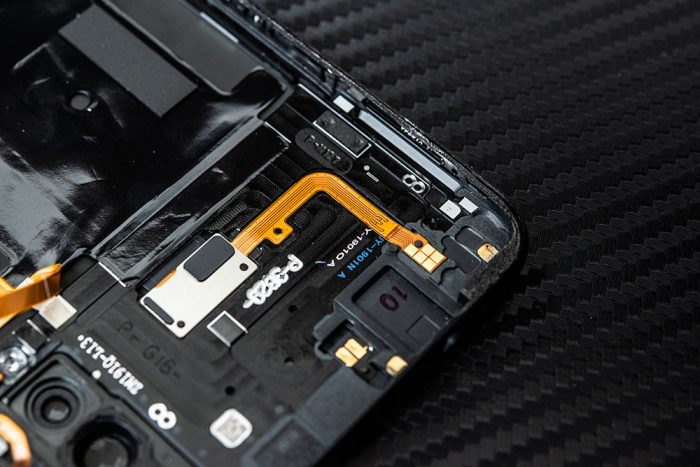 The LED flash is connected to the motherboard via a cable.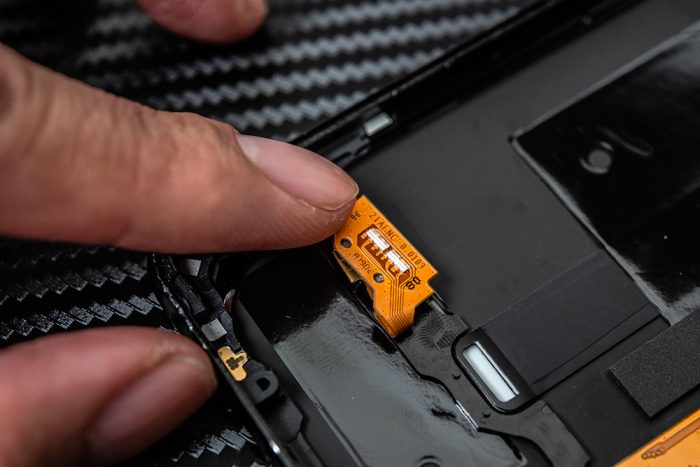 We can see two LEDs at the cable end.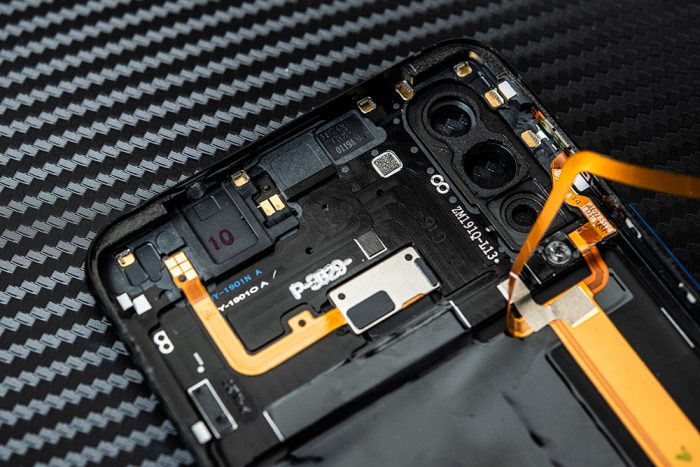 The iQOO has a good antenna design.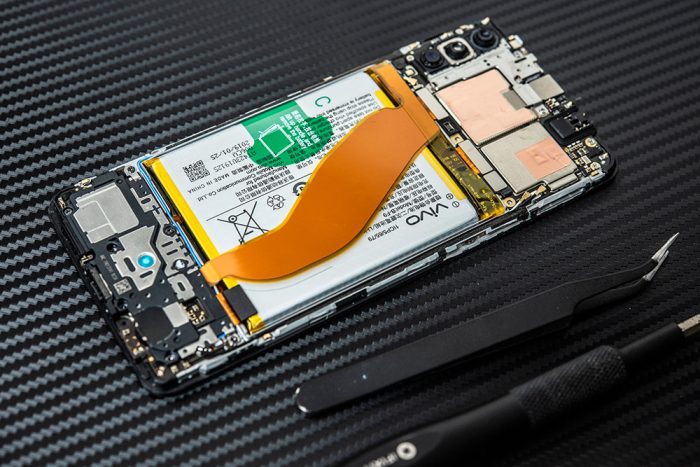 It also adopts a classic three-stage design. The motherboard is on the top, the battery in the middle and the small board is at the bottom. Most popular phones have used the design except iPhone.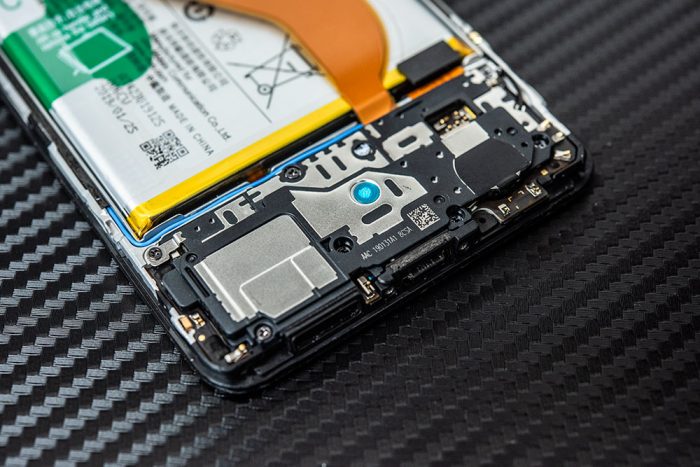 The small board is covered by a shield.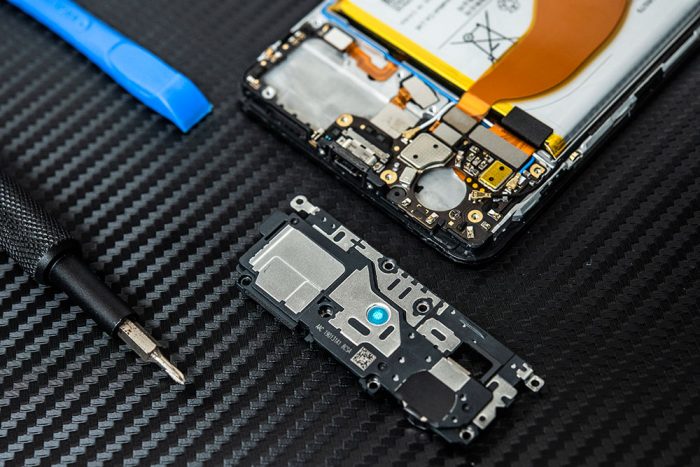 Remove the shield, and the PCB can be seen.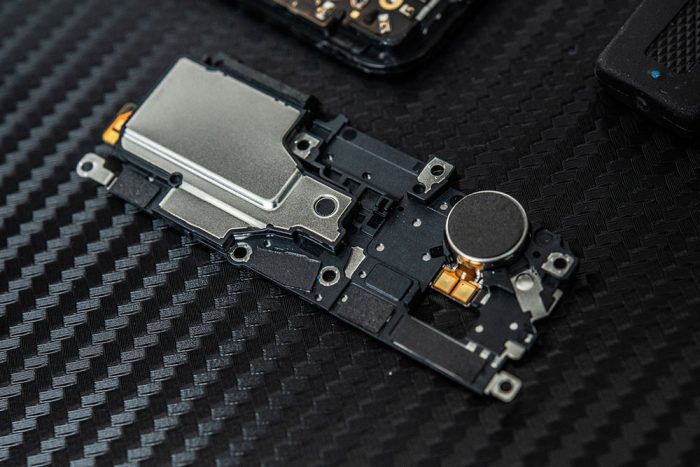 We can find a speaker and a motor on the shield.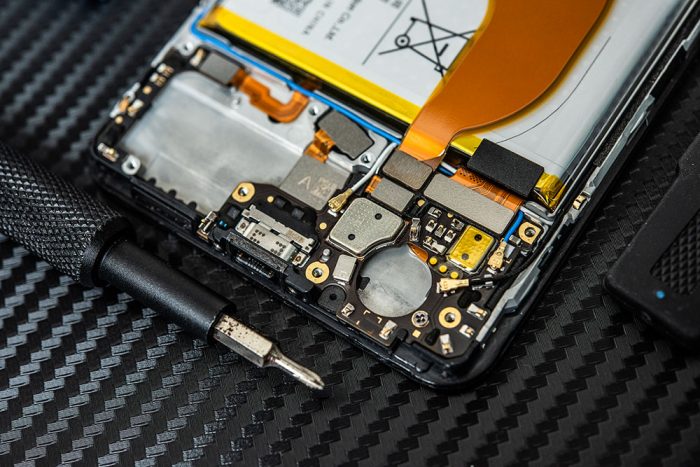 The small board is used to connect USB port, antenna, and peripheral devices.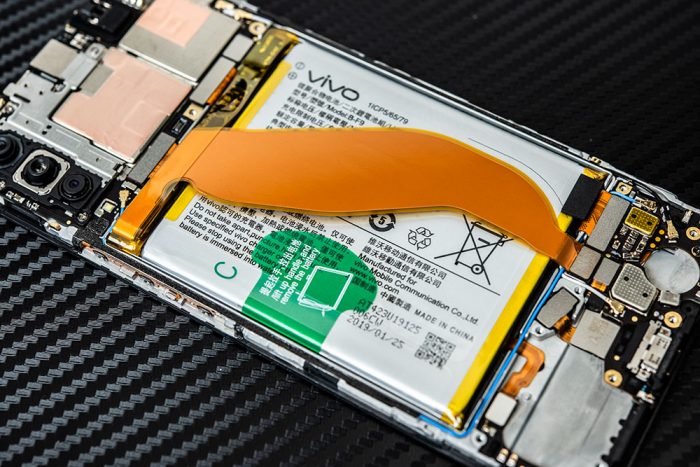 One cable on the battery connects to the small board, and the other connects to the motherboard.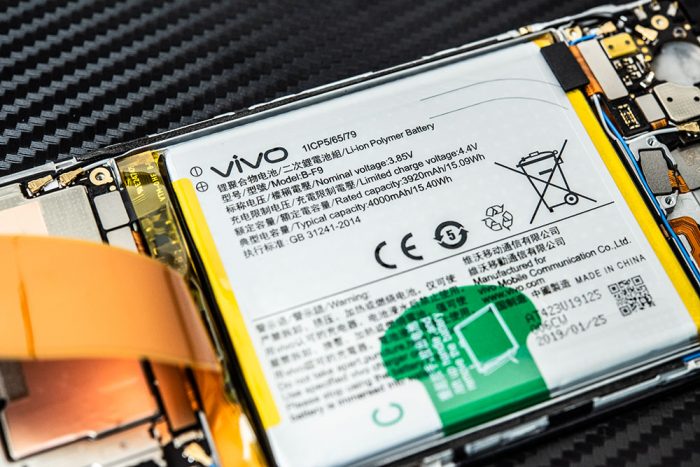 The iQOO sports a 4000mAh battery which supports 44W fast charge.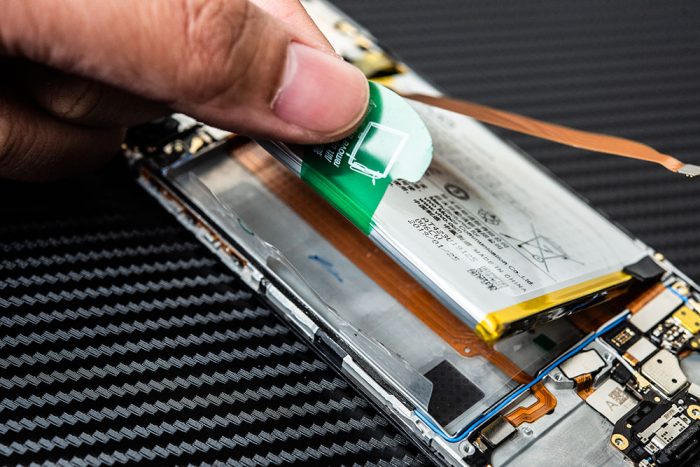 It's easy to remove the battery.