Among the three rear cameras, the 48MP main camera is the largest one in size. It uses a Sony IMX586 sensor whose physical aperture is F/1.79. The second is the ultra wide-angle 13MP camera, and its aperture is F/2.2. The smallest one is the 5MP in-depth camera.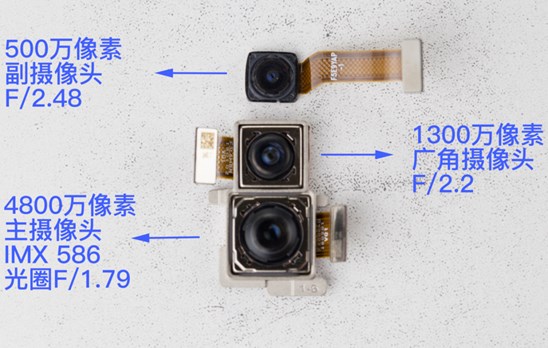 Now we are going to take out the mysterious part- elevating front camera. Remove two screws.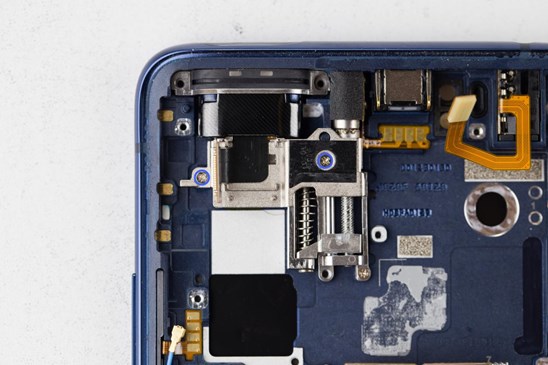 Lift the racket up.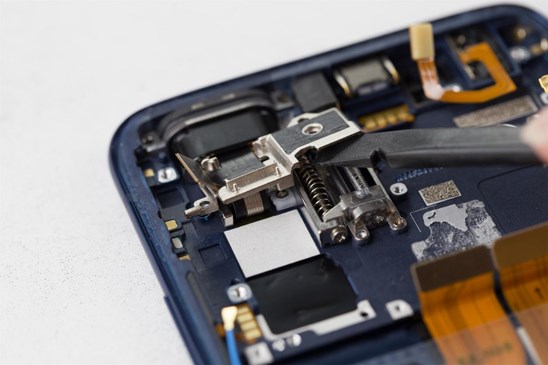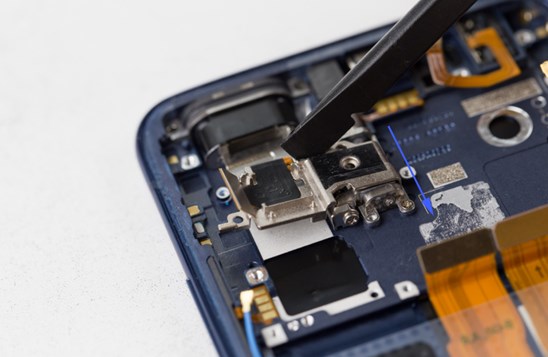 Take out the screw with the screwdriver.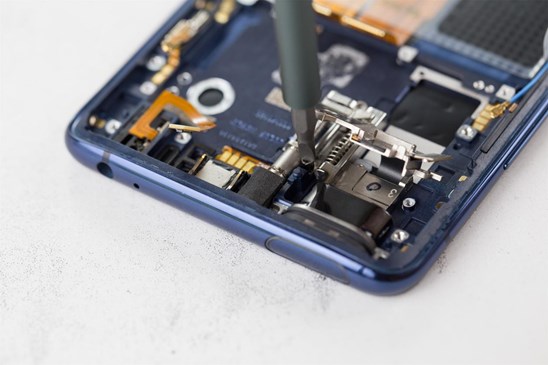 Remove the screw.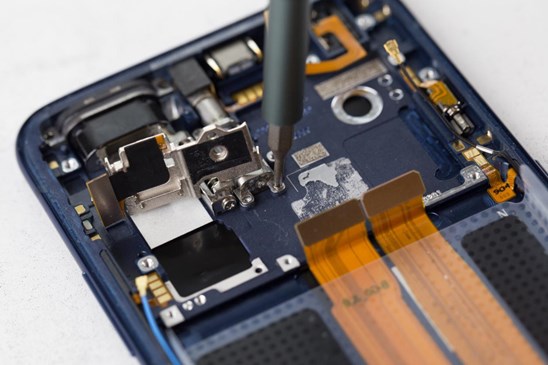 Then tear down the stepper motor.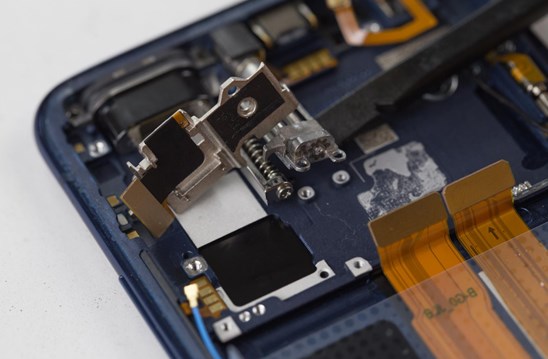 The motor is made by Nidec from Japan.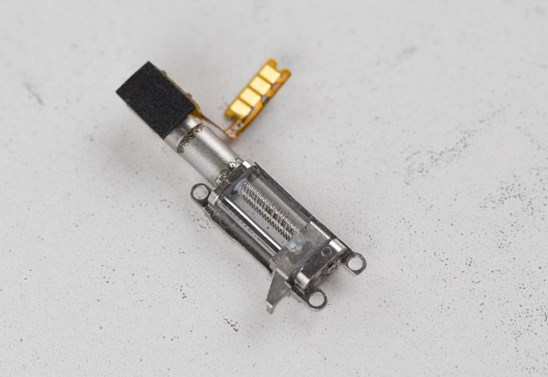 Use a pry to take out the front camera.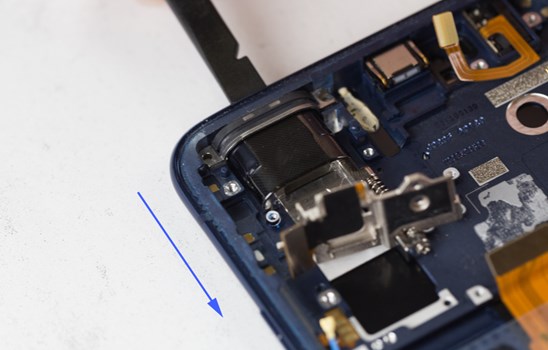 It features a 16MP selfie camera. And its stepper motor is different from the one the vivo NEX has. Technically speaking, the elevating camera moves faster than the vivo NEX's.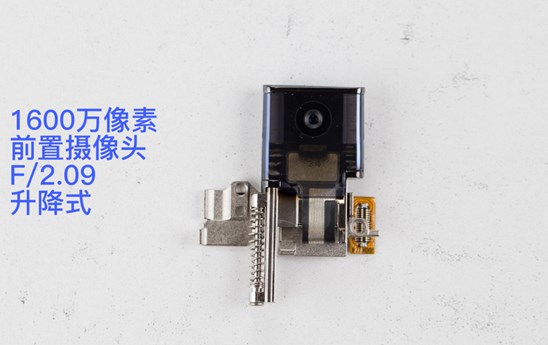 Step 5 Remove the earphone, vibrator and 3.5mm port
As the earphone, vibrator and 3.5mm port adopt modular design, they can be easily taken out.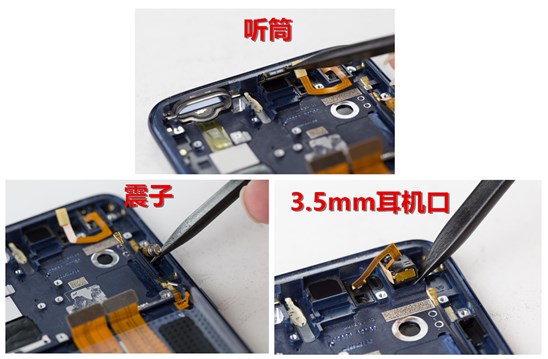 Step 6 remove the charge connector
Take out eight screws.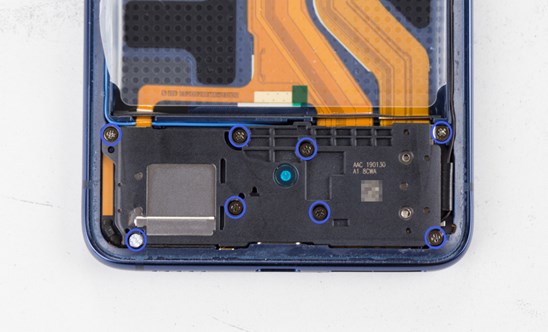 Remove the speaker racket.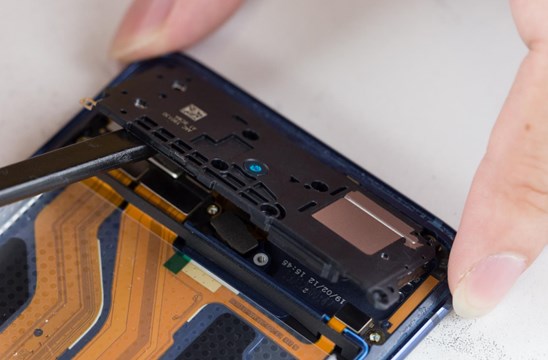 The display cable is designed on the charge connector. It is connected to the motherboard above via the cable of BTB.
Disconnect the three BTB cables, a screen fingerprint reader cable, and a display cable.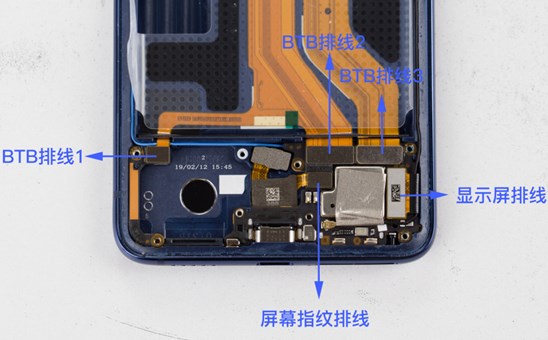 Take out the blue coaxial cable on the back of the charge connector.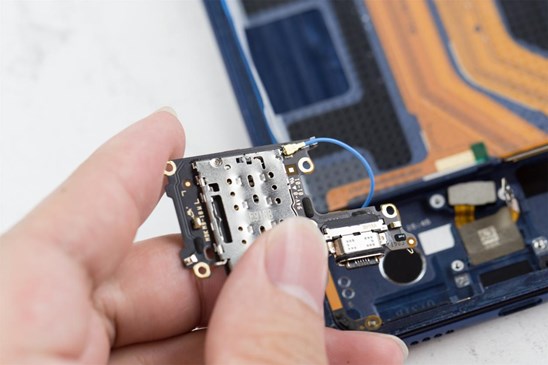 Remove another small charge connector.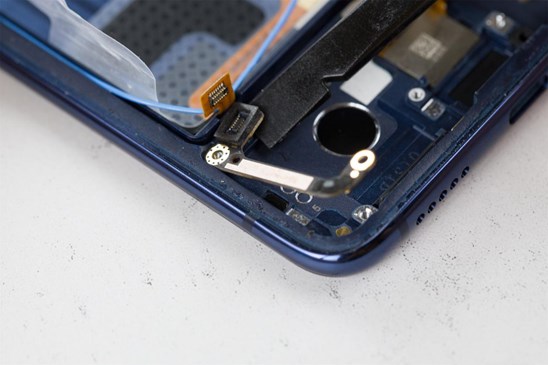 Take out the waterproof silicone of the touch-screen FPC.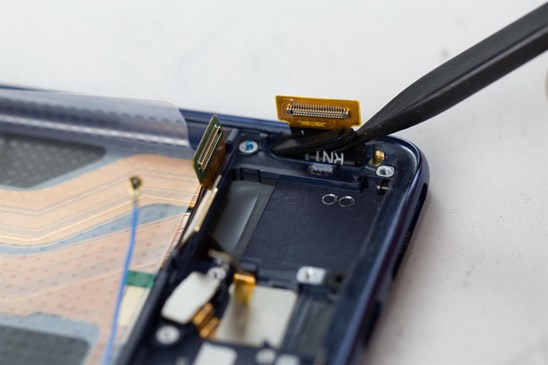 Step 7 Remove the screen
The vivo X27 comes with a 6.39-inch AMOLED screen from Samsung. Use a hair drier to heat the edges of the screen from five to eight minutes. We do not recommend the user change the screen on your own.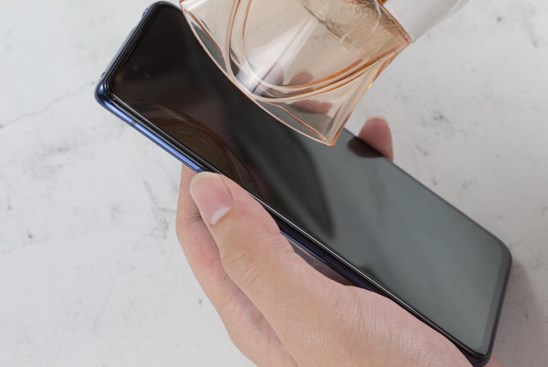 Separate the screen from the middle framework.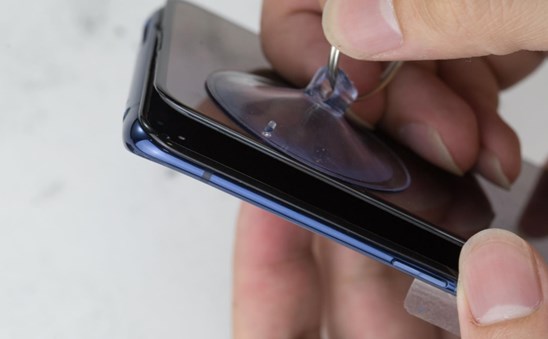 Step 8 remove the under-screen fingerprint reader
After removing the front screen, take out the under-screen fingerprint scanner.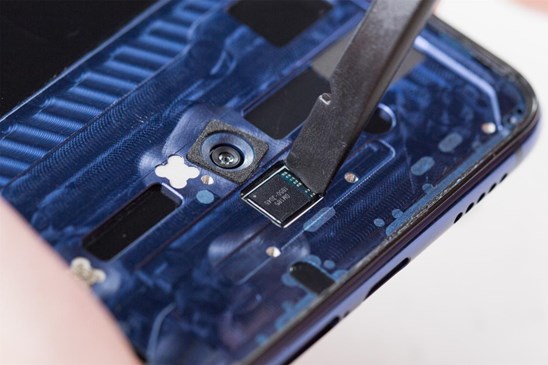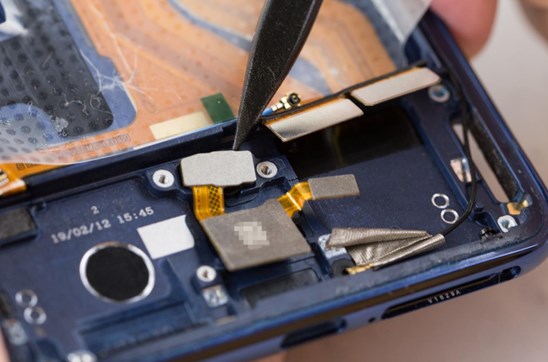 This under-the-screen fingerprint reader achieves a faster unlocking speed than iQOO's sixth-generation in-screen fingerprint scanner.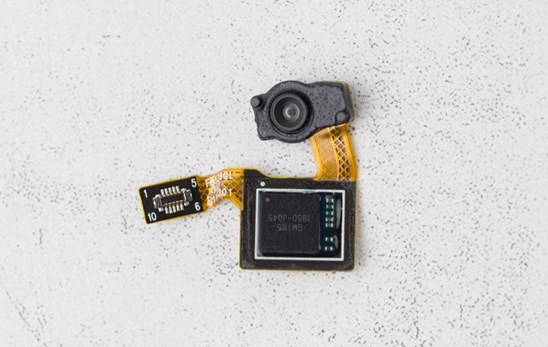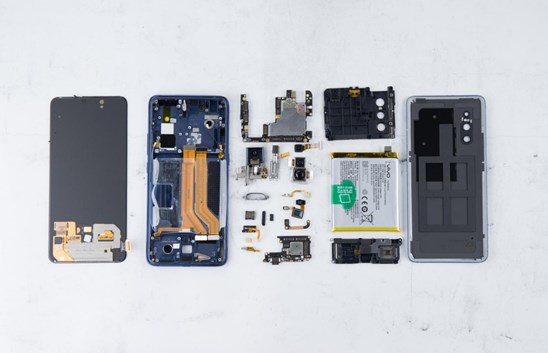 Summary
After the teardown process, we can see the vivo X27 has a complicated internal design, its triple rear camera setup and selfie camera in particular.