vivo has already started to release warm-up posters for its upcoming flagship, vivo X70. This morning, the company has revealed another poster in which it got revealed that the new vivo X70 series will use the latest technology from Samsung, the E5 AMOLED Display.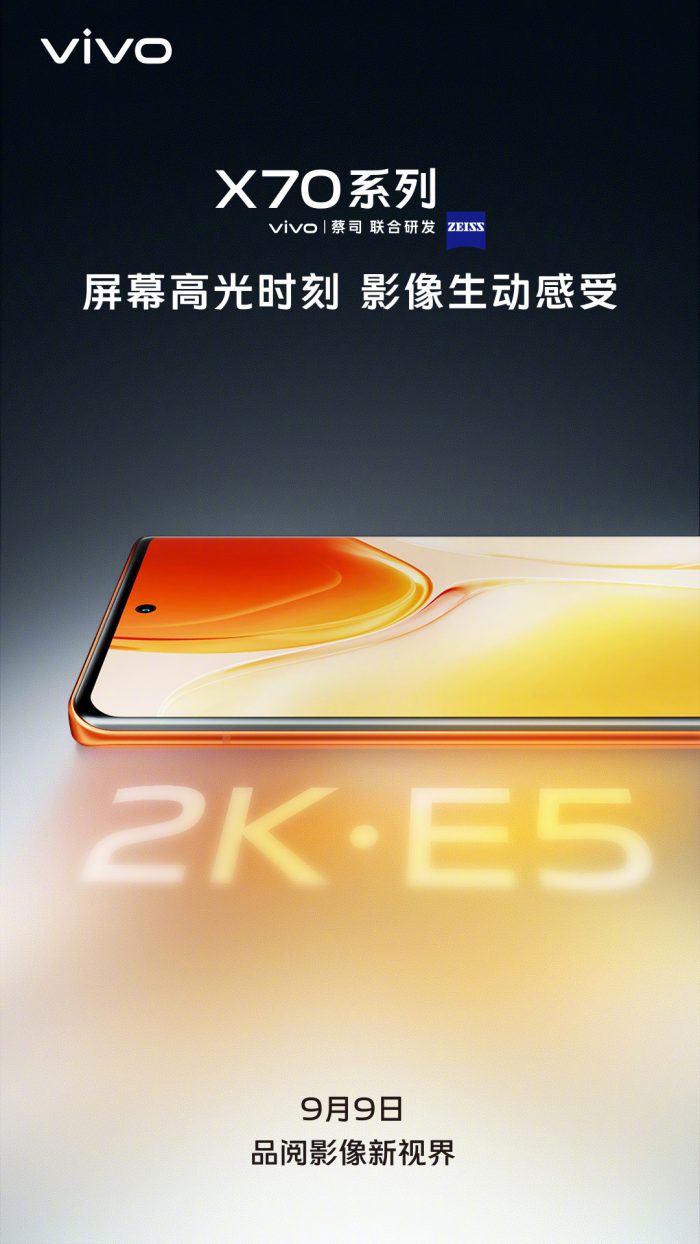 Furthermore, the company has mentioned 2K Resolution for the vivo X70 series, but the 2K resolution would be available on only the high-end version, vivo X70 Pro+. The poster shows that the display on the X70 series has a single punch-hole with edged sides.
With a contrast ratio of up to 8000000:1 and a peak brightness of up to 1500nits, the latest E5 AMOLED Technology saves 25% of power usage compared with E4 Luminous Materials. In contrast, the new E5 AMOLED also has Screen MicroPrism technology, reducing power usage while maintaining the same brightness level.
As analyzed from the bottom of the screen, the new luminous substance directly affects the brightness of the phone's display. Furthermore, being an OLED Panel, each pixel may emit light independently without the backlight. As a result, the luminous material has a more substantial influence, and the screen's power consumption and display effect have a significant link with the material.
The specifications of the all-new vivo X70 series are already live on our site. With the competent AMOLED E5 Display, Vivo V1 Camera Chip, ZEISS Camera Setup, and Flagship Level Chipset, the new vivo X70 series is expected to be a breakthrough in the smartphone industry.