Today, Xiaomi spokesman's official Weibo said that we have noticed that recently there have been netizens who don't know the truth and self-media spreading and reporting related content about "Xiaomi mobile phones no longer supports GMS". We think it is necessary to clarify this situation and avoid false rumors.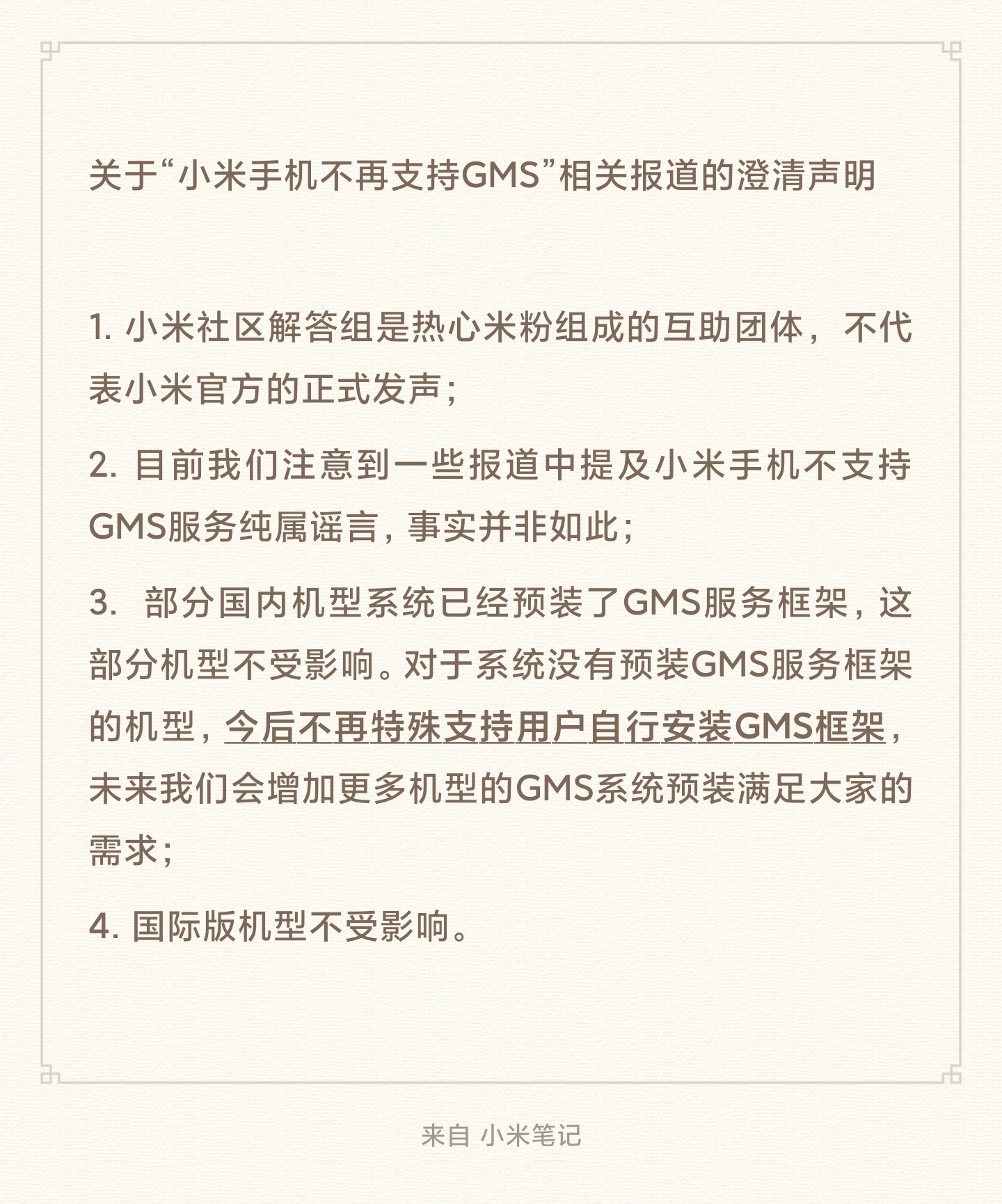 According to Xiaomi, the Xiaomi Community Answer Group does not represent the official voice of Xiaomi. At present, we have noticed that in some reports, it is purely a rumor that Xiaomi phones do not support GMS services. This is not a fact.
The statement stated that some Xiaomi models sold in China have pre-installed the GMS, and this part of the models will not be affected. For models that do not have a GMS pre-installed in the system, users will no longer be supported to install the GMS by themselves. In the future, Xiaomi will add more models with pre-installed GMS systems to meet the needs of users.
Currently, mobile phones sold outside the Chinese market are not affected. That is, the international version of mobile phones will continue to pre-install GMS.