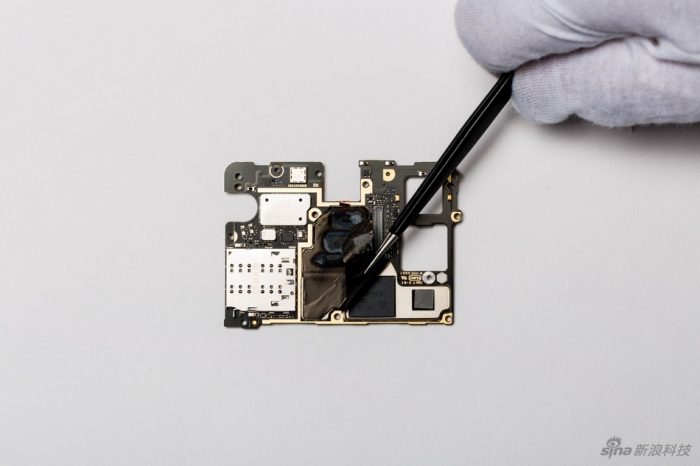 After taking out the motherboard, we find that the area where the main chip is placed has a big hole which is to help better heat dissipation. But such design will bring the difficulty to the process.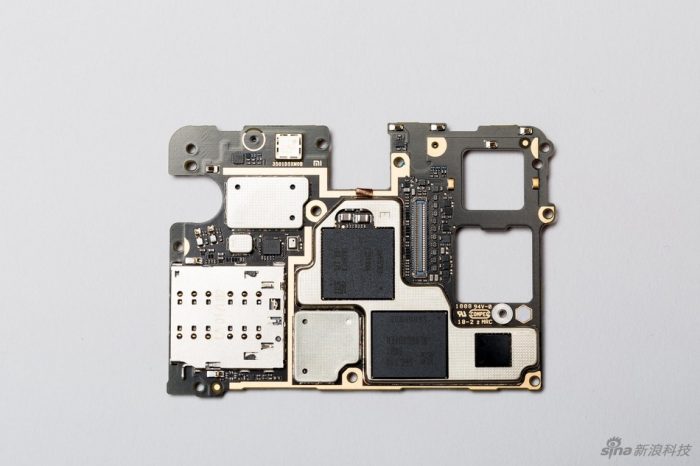 The most important components on the motherboard including CPU, RAM and flash are covered with nanometer carbon copper which is compatible with heat dissipation and conductive functions. This material can solve both heat dissipation and shield problems.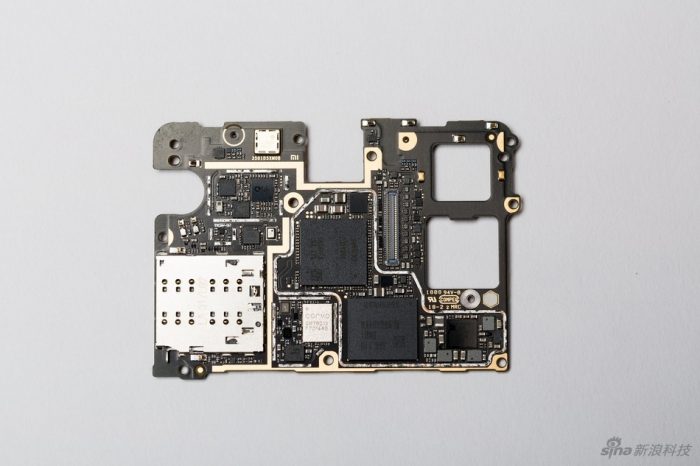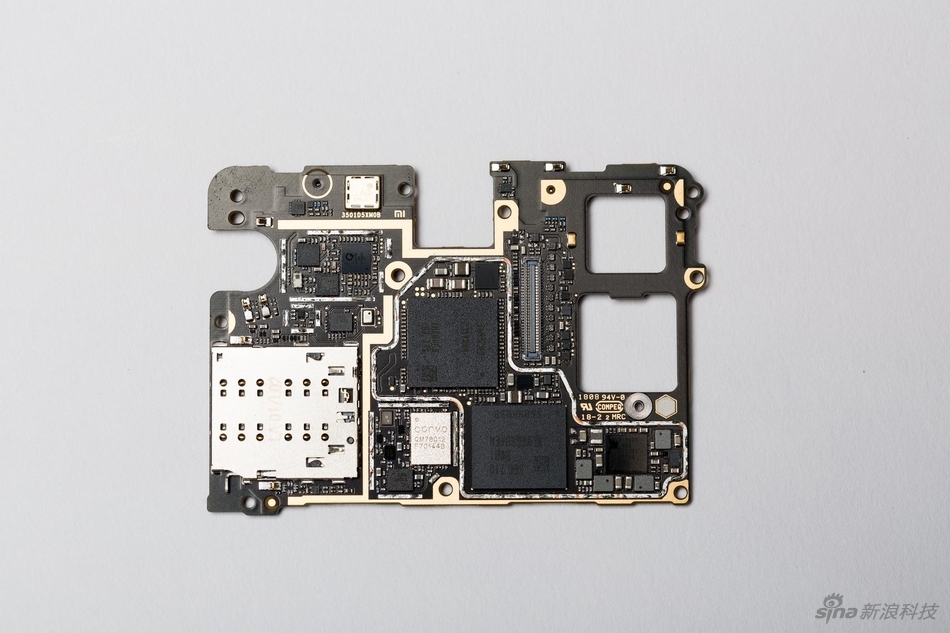 It is the front of the motherboard. The white part on the left top corner is a voice-generating device of the ultrasonic distance sensor, and the semicircle part on the right is the receiver. The distance between the face and a phone can be calculated via s series of the algorithm in this area.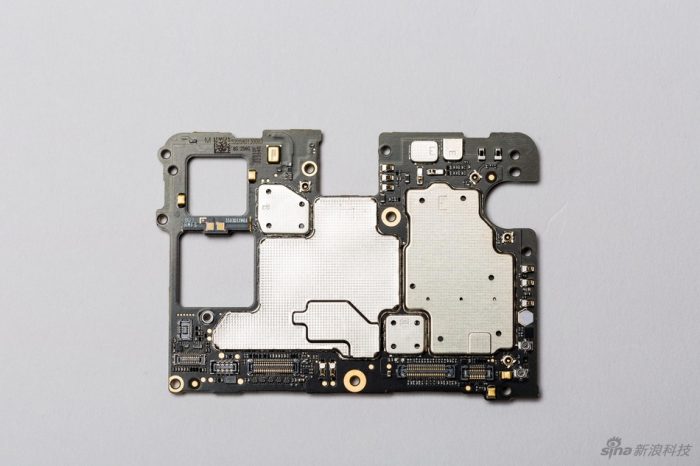 It is back of the motherboard.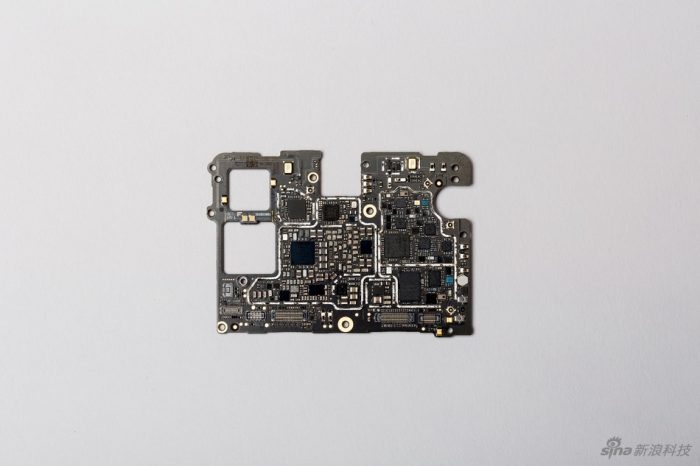 Details of the motherboard's back area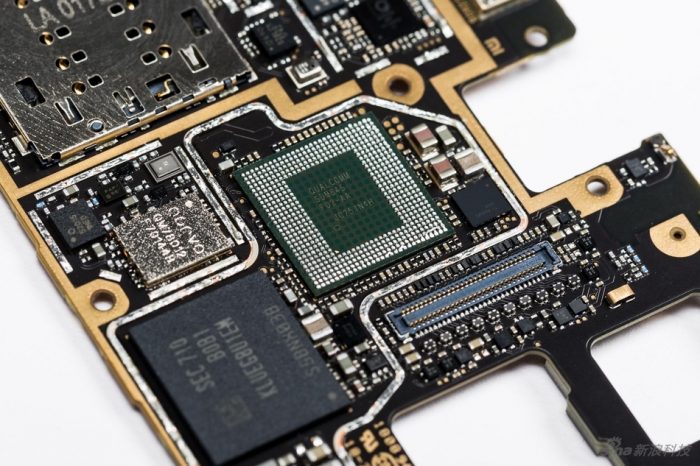 With 8GB LPDDR4 memory chip removed, the most important component – the Snapdragon 845 processor can be seen.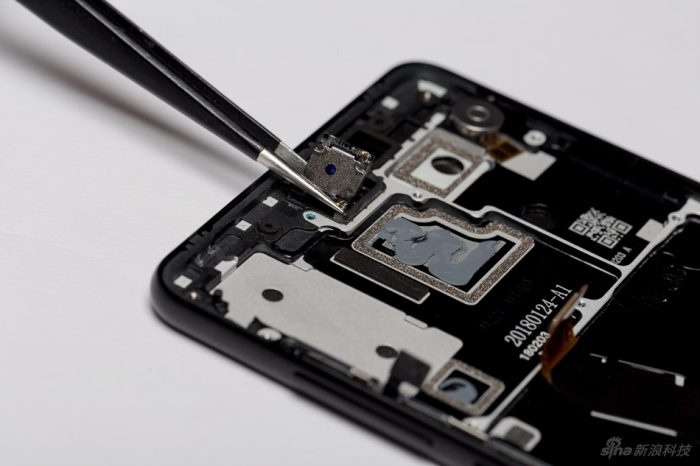 The hidden earphone uses a 50mv large core. It will work as an auxiliary component to the loudspeaker to increase the whole device's volume.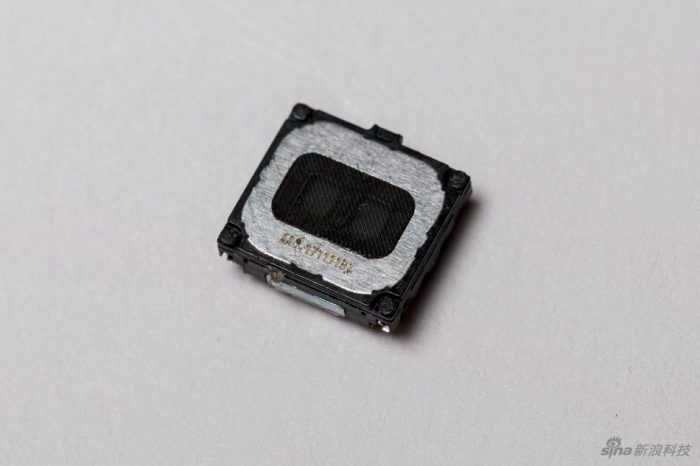 Take out the earphone. It is the internal structure without the earphone.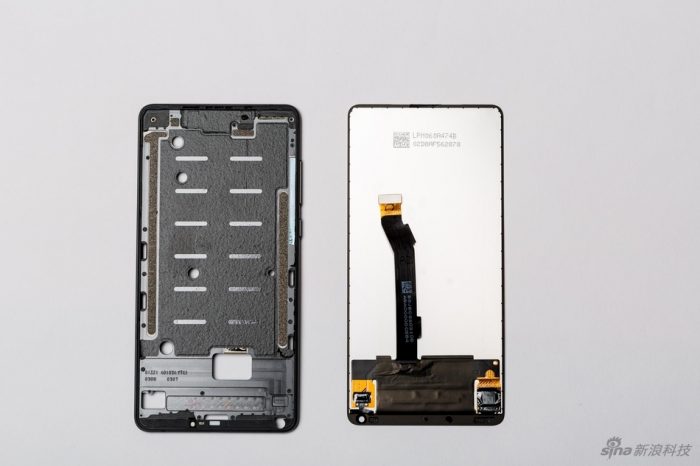 Heat up and remove front plate. To protect LCD module and TP, decoration bar is designed on the front plate.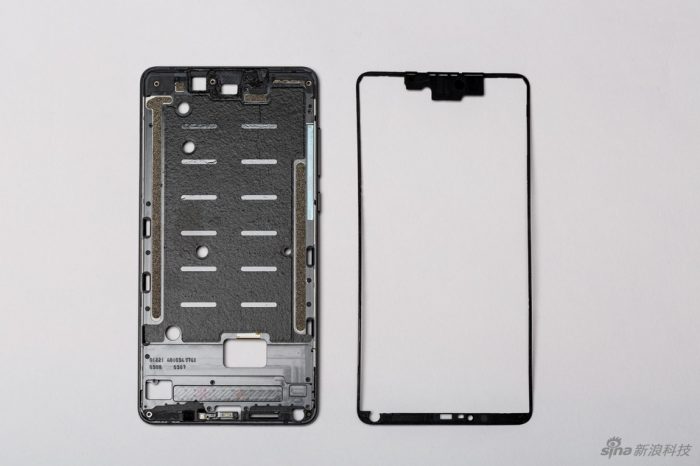 We find this front plate uses PA high fiber with high intensity after using infrared spectroscopy to analyze. Compare with glass fiber PC, PA has better hardness and size stability. Xiaomi adds this component to improve full-screen phone's hardness.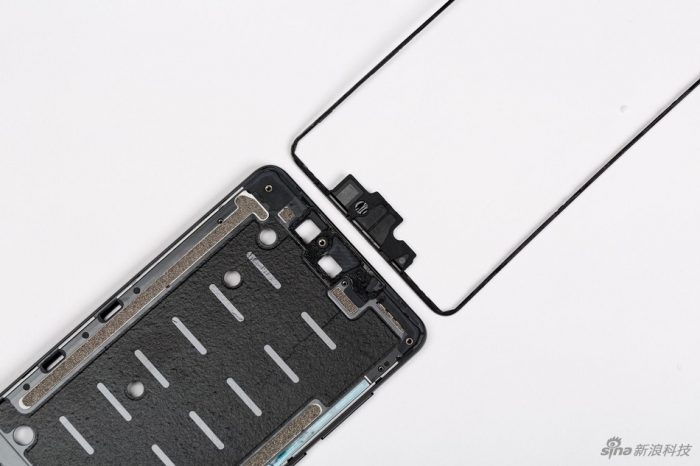 We can see the internal structure of the hidden earphone and ultrasonic distant sensor- three independent acoustic seal cavities.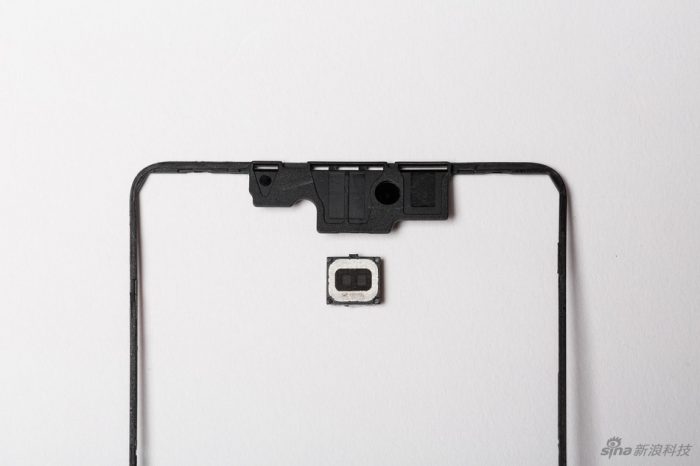 It is sound induction tube.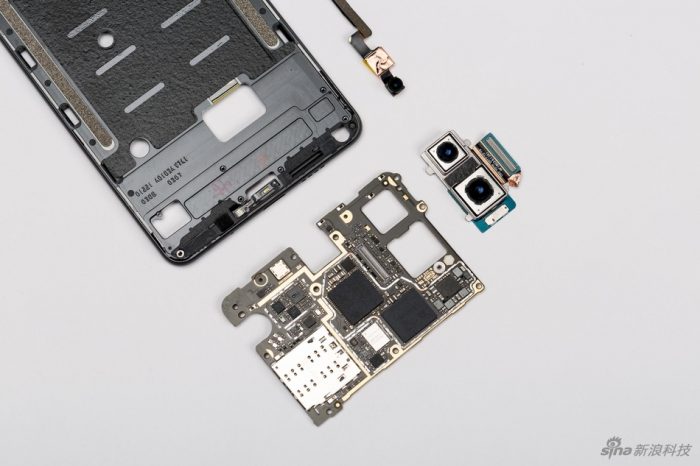 Front and rear camera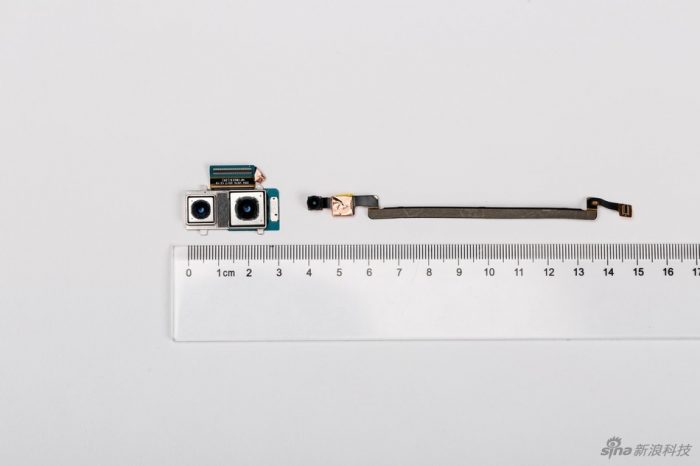 Front and rear camera size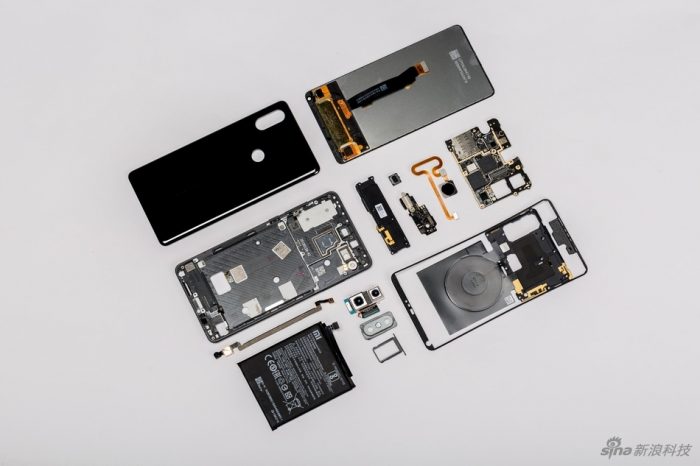 Now, let's have a look at the phone's core components. During the whole teardown process, we find that the Xiaomi Mi MIX 2S has applied some new design to its internal structure owing to full-screen design. It brings the phone great challenge to place ultrasonic system, high-powered earphone and dual-rear cameras which supports OIS function on the cramped top space.