In order to remove the bottom cover, you need to first remove all the screws that secure the bottom cover, then insert a plastic sheet or an old credit card between the bottom cover and the body, and then slowly move the plastic sheet to use the latch to detach from the body.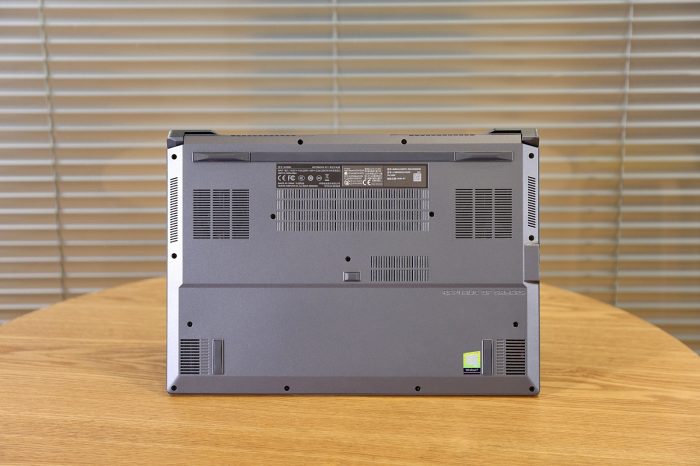 After the bottom cover is removed, you can access most of the internal components of this notebook, including battery, SSD, memory, cooling system, speakers, motherboard, and so on. At this step, you can upgrade the memory and SSD, but before touching any internal components, please disconnect the battery cable.

ROG Zephyrus M15 GU502 uses a cooling system called Glacier, which has dual 12V fans, 6 copper pipes, and 4 air outlets. It also has a plate covering the surrounding power supply chips and video memory.
This notebook has a 16GB DDR4 3200MHz memory soldered on the motherboard and has a free SO-DIMM slot. I installed a 16G BDDR4 3200MHz memory to form a dual channel.
It comes with an Intel 660P 512GB, which is Intel's first SSD with QLC particles. There is also a free M.2 slot at the bottom of the memory, you can add another M.2 SSD.
ASUS GU502 comes with a 15.4V, 76Wh battery. According to ASUS data, it can support 8 hours of local video playback or 6.5 hours of web browsing.