Asus UX410UQ, it packs a 14-inch screen into the 13.3-inch body, and equipped with the NVIDIA 940MX graphics card alone the weight was still under the 1.34kg, achieved a good balance between light and performance.
The laptop biggest feature is the introduction of the concept of the micro border, 6mm width of the border is its most significant feature. What are the advantages of narrow borders that do not have to say it?
It with aluminum alloy material, although its body thickness of only about 18mm, but we do not need to worry about its overall structure of robustness. Its interface type and quantity are still rich, including 3 USB ports, a USB Type-C port, HDMI and card reader port.
Teardown is what we do! Follow us on Facebook for the latest repair news.
For the UX410UQ parts, please visit our replacement parts store.
Unscrew all the screws to remove the bottom cover. Note that there are two screws under the rubber foot, you need to remove the rubber foot first and then remove these two screws, don't forget to disassemble when unscrewing them.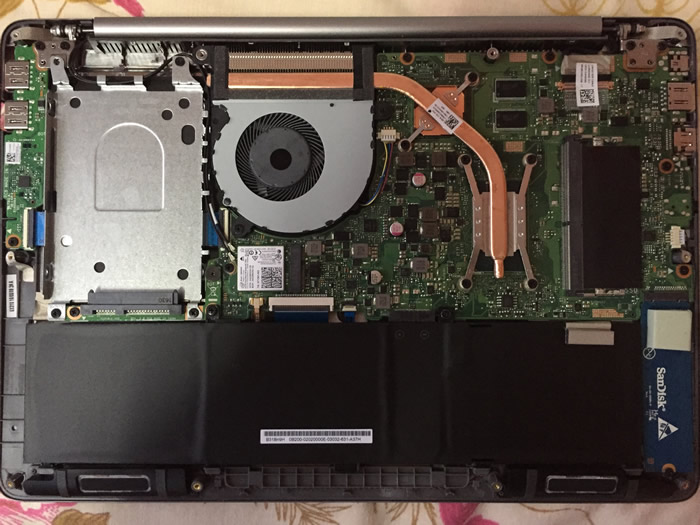 Asus UX410UQ built-in 4GB RAM onboard, that is directly welding the memory on the motherboard. Please rest assured that the product is reserved for a memory slot, the maximum support for a single 8GB DDR4 memory, which can set up a maximum of 12GB dual channel memory module.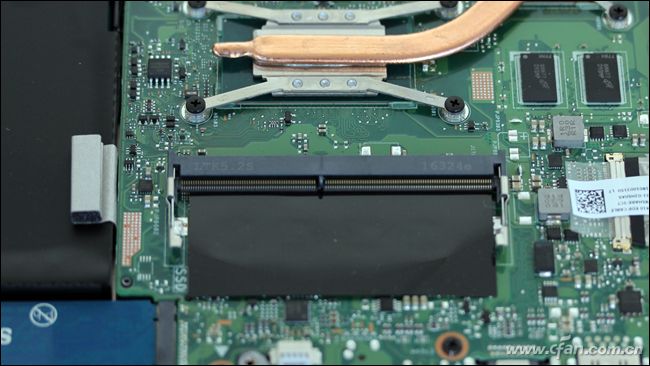 My UX410UQ comes with a SanDisk 256GB M.2 SSD, located on the right side of the battery.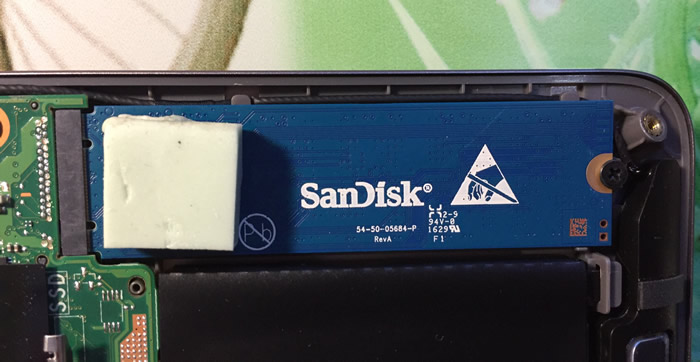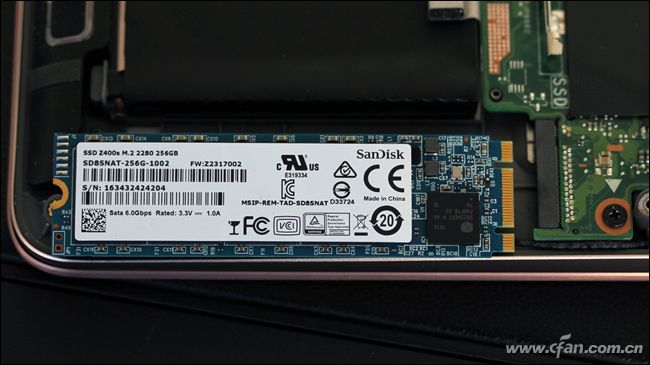 In addition to M.2 SSD, it is also equipped with a 2.5 inch standard SATA tray. However, this SATA tray only supports 7mm thick hard disk, If you buy the wrong to face the problem of closing the back cover.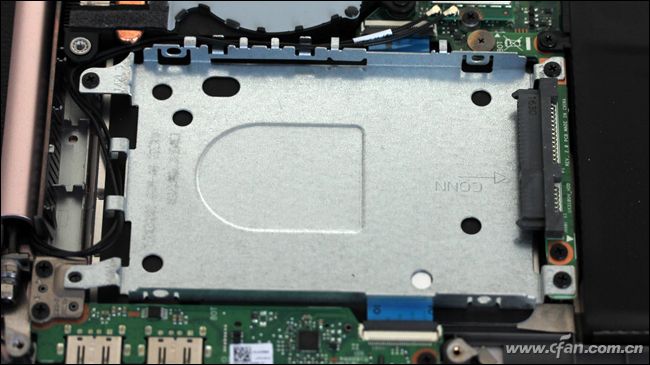 Intel 7265NGW wireless network card, it supports the 802.11AC protocol, if work with support for 802.11AC router, in theory, can reach the maximum 867MBps rate. In addition, due to support dual-band 2.4G and 5G, this card is not susceptible to signal interference (because many Bluetooth devices and wireless devices are based on the 2.4G band).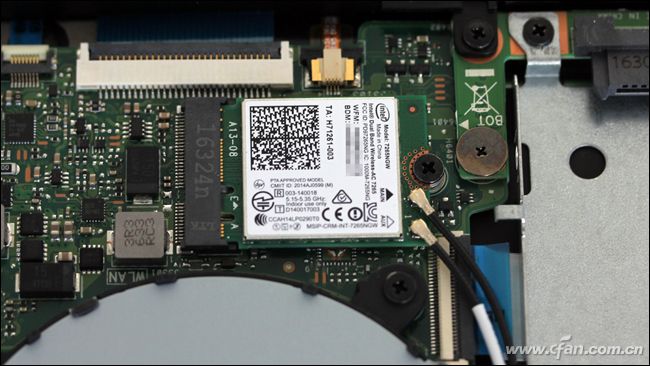 Asus UX410UQ's cooling module looks relatively simple, just a single fan single copper tube structure, the copper tube covering the CPU and GPU.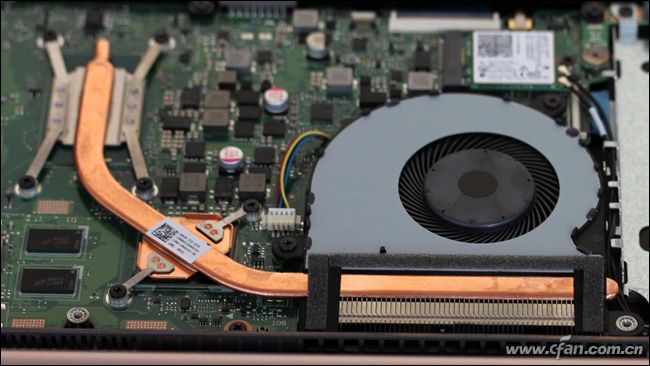 Related Parts
Cooling Fan for Asus ZenBook UX410UQ UX410UA
Source: cfan.com.cn