After the end of the Chinese National Holidays, domestic smartphone manufacturing companies are now announcing their new models. This morning, after OnePlus, the gaming sub-brand of Xiaomi (Black Shark), has officially announced that a new model from them is also on the way.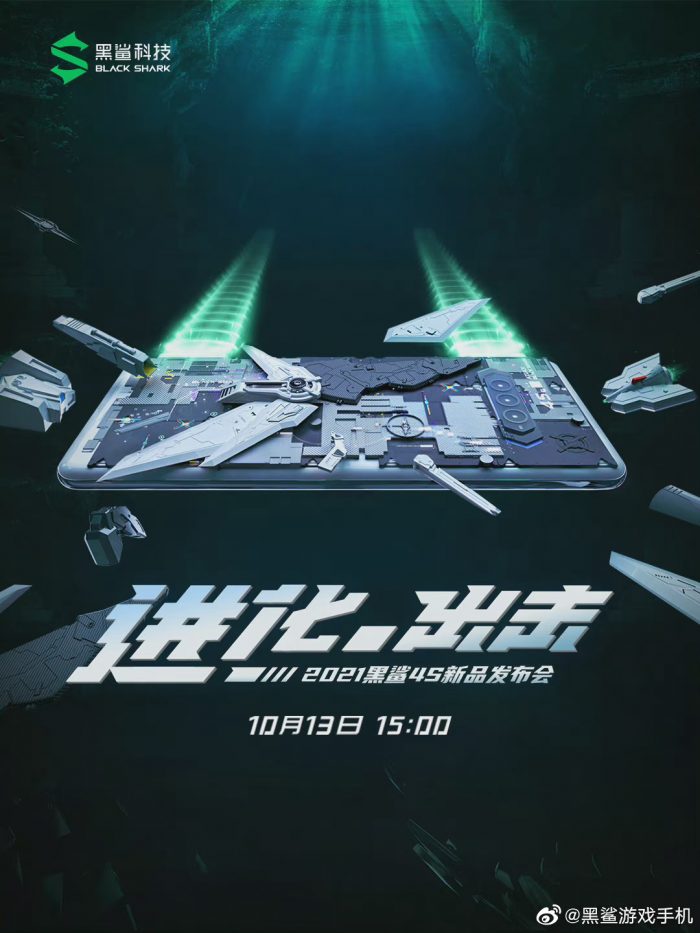 Today, Black Shark has announced (on its official Weibo account) that the all-new Black Shark 4S will be launched on October 13 at 3 PM (Chinese Timing). In the official post, the company has said:
"Evolution means breaking through the status quo, and reshaping a new self is a fearless challenge. Exploring the unknown world is going against the current, creating infinite possibilities and constantly evolving. Breaking the momentum."
It might mean that the new Black Shark 4S has some changes in terms of appearance but judging from the official poster, it seems that the changes might be limited to hardware only.
It can be seen that the company has used the actual Black Shark 4S model to post the official announcement post, which is pointing that the retail version of device is ready to be shipped.
As per our info, there would be two models in the Black Shark 4S lineup: standard Black Shark 4S and Black Shark 4S Pro. The Pro model is expected to be powered by the latest Snapdragon 888+ flagship chipset and will also feature an AMOLED Display with a 144Hz refresh rate.
At the same time, the standard model will feature the same size display and with the exact specifications as in the previous standard Black Shark 4 series. It is worth mentioning that both models will feature 120W fast charging. In the upcoming days, the officials are expected to release some main specifications as well.