It is known that Samsung will reveal its all-new Galaxy S21 series on 14th January in the UNPACKED event. As the launch date is coming near, things are getting more revealed. Recently, another leak has been revealed.
The famous Samsung's leakster @IceUniverse has revealed all the color and storage options for Samsung's upcoming Galaxy S21 series.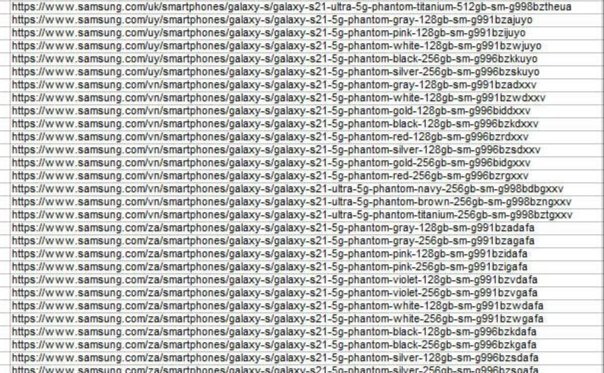 As mentioned, the Galaxy S21 and S21+ will come in two storage options: 128GB & 256GB, while the Ultra version would also come in a 256GB & a 512GB variant. The 512GB Storage option would be available for European variants, while there is no 512GB version for the Vietnamese variant.
In terms of color options, the Galaxy S21 Ultra would come in three color options: Navy (Blue), Titanium (Silver), & Brown. The Galaxy S21 standard version would be available in the following color options: Gray, Pink, White, & Violet. The Plus version would be available in the following options: Black, Silver, Gold & Red.
As previously reported, the all-new Exynos 2100 chipset will be featured in the upcoming Galaxy S21 5G series. The all-new chipset is based on 5nm production, as well as it also comes with a Super Cortex-X1 core. For the US & Chinese version, the Snapdragon 888 5G is expected to be equipped.
The display size, battery, and charging related specifications of all devices in the Galaxy S21 series are already revealed in our previous articles.