On May 20, Honor Mobile (sub-brand of Huawei) has officially announced that they are going to release a new Honor X series smartphone which will be named as "Honor X10". This phone will be the successor of Honor 9X, Honor 8X, and the following. The President of Honor Brand "Zhao Ming" also said that "The name change and upgrade of Honor X10 is not a simple exchange of numbers and letters. There is another mystery behind it" while explaining the reason for changing the name of Honor X10 as the previous models have X behind the number such as Honor 9x, 8x.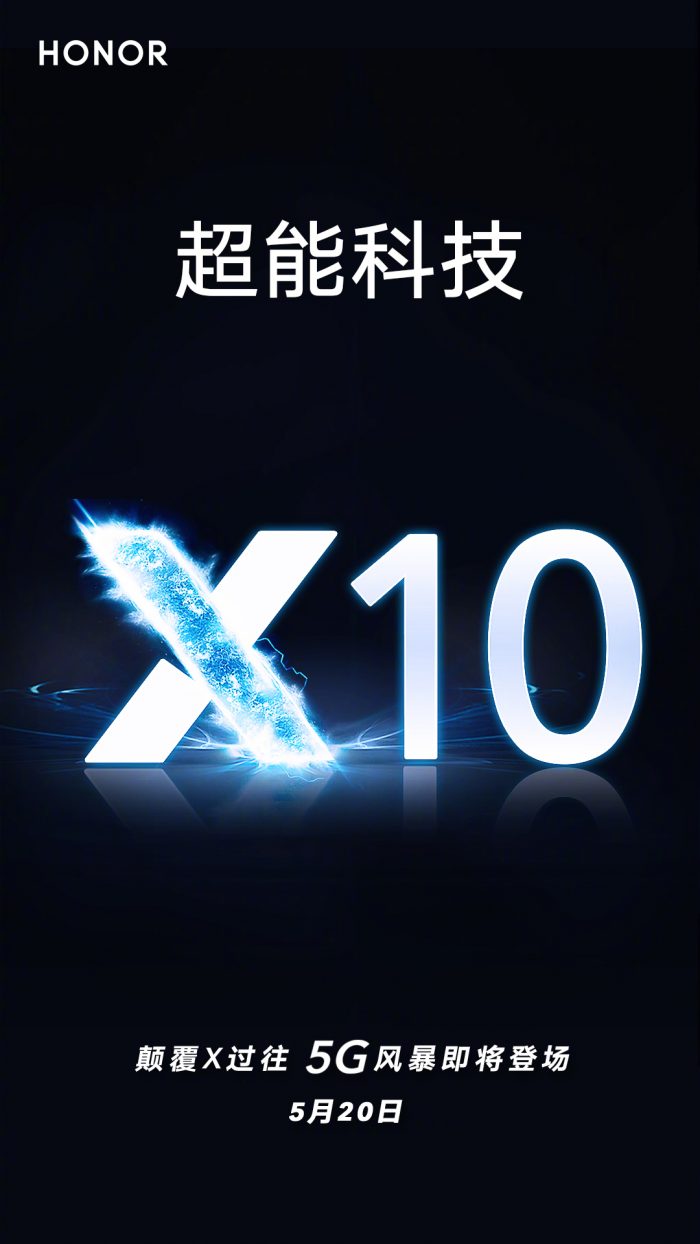 He also mentioned that "The name change and upgrade of the X series is an explosion after Honor accumulated for many years, just like being in the eye of a storm, after a calm brewing, a violent storm is set off."
The president also states two reason behinds the name change. The first one is, the name "X10" means 10 times faster evolutions. In which we will see 5G capability (according to posters) in this phone and much more powerful processor. The second one is about a variety of products; Honor is going to launch with X10 to meet the requirements of the customer.
Talk about the specifications. The Honor X10 has a 6.63 inches display with a resolution of 2400x1080p (FHD+). It uses Kirin 820 processor which is a 5G chipset. The chipset has already outperformed Snapdragon 855 and Kirin 980. The phone has a battery capacity of 4200 mAh, also supports 22.5W fast charging. It also has a USB type-c port and 3.5mm headphone jack. Talk about the camera specifications of the phone. The Honor X10 has a single camera (16MP sensor) on the front and triple camera setup on the back (40MP+8MP+2MP). The main camera sensor of Honor X10 is IMX600Y which is a 40MP camera sensor. It is the same main camera sensor which is in Honor 30. The president also said (while talking about the camera), "I believe that the imaging capabilities are also quite good".
Honor X10 has been approved by the Ministry of Industry and Information Technology of China, and the specifications have also been announced. Currently, the storage and price of the phone are not confirmed. The phone will be launch on May 20 as the officials confirmed on Weibo.