Previously, it was reported that Huawei is planning to launch its new laptop, "Huawei MateBook X," which will be light and thin flagship laptop/notebook.
But today, Huawei has officially confirmed (on their official Weibo account) the launch of the upcoming flagship notebook. The new "Huawei Matebook X" is set to be launched on 19th August. Moreover, the side renders of the forthcoming laptop also got revealed.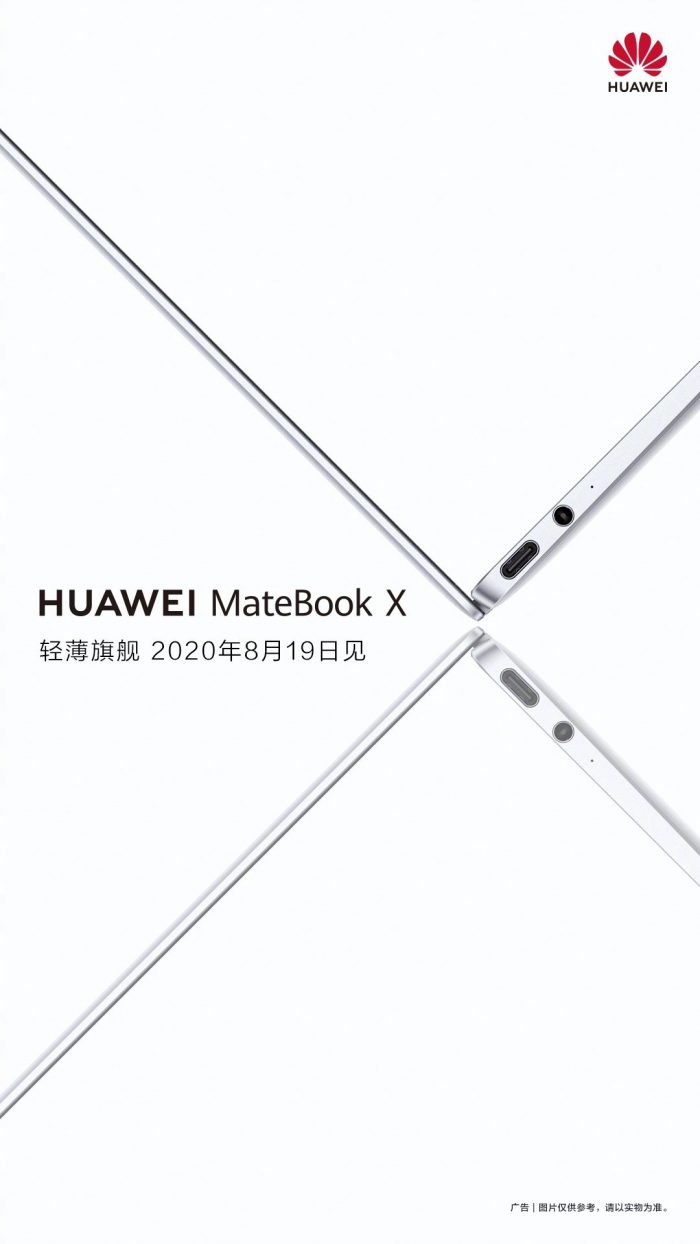 In the side renders, it can be seen that the laptop is too thin and also seems to be very lightweight. Moreover, there is a USB Type-C port (at side) with a 3.5mm headphone jack. Overall, the body is made up of metal.
It is also reported that yesterday in the evening, the CEO of Huawei's consumer business "Richard Yu" has said (on his Weibo account) that they are going to launch a new lightweight product that took three years to build to meet with us.
According to some reports, the new Huawei MateBook X may adopt the latest Huawei's Free Touch technology, which improves the pressure-sensitive experience of the touchpad. Moreover, a new 3K floating full screen with support up to ten-point touch is also expected. The screen ratio is 3:2, and the contrast is 1500:1. The new NoteBook also supports Wi-Fi 6 and Bluetooth 5.0. Huawei also shares full-scene interaction and multi-screen collaboration to upgrade continuously.
Currently, the information on specifications is too limited. Also, some sources claimed that this thin and light notebook is positioned at the flagship level, with exquisite workmanship and gorgeous color matching.
The new "Huawei MateBook X" will be launched on 19th August.