This afternoon, the famous Apple Analyst Ming-Chi Kuo has released a new report regarding the upcoming Apple's Watch Series 7.
The famous analyst said that the market is concerned that Apple Watch S7 will not be released and mass-produced as scheduled in September due to production problems. Assembly line manufacturers are also facing a lack of shipments. Moreover, the revenue of the Apple Watch business is also lower than expected (this year).
Ming-Chi Kuo further revealed that the latest investigation has pointed that Apple has solved the quality problems on panel modules. Luxshare Precision will supply them, and the company is currently increasing and replicating the production lines.
The mass shipments are expected to start in mid-to-late September. The report also predicted that Apple Watch Series 7 and total Apple Watch shipments would significantly increase to 14 to 16 million units (40 to 45 million units in 2021).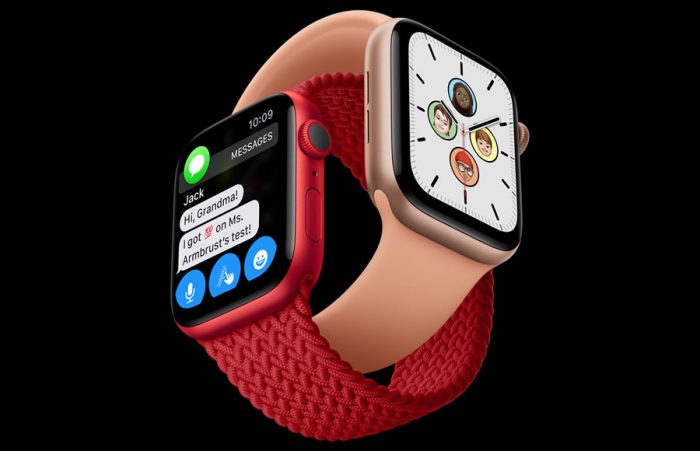 Some key points from Ming-Chi Kuo's report are mentioned following:
The main highlight and selling point of the new Apple Watch Series 7 would be its significant design change. For the first time, the new Watch Series 7 will feature a flat body design and narrow edge design.
For the new design, Apple has introduced all-new production procedures. The Watch Series 7 would use the OLED G6 Production line (it was OLED G4.5 in the previous Watch series). The panel module is also changed to contact design instead of cable design. Moreover, it would also use low injection pressure over-molding (LIPO) process for the first time.
The new OLED G6 Production Line can improve production efficiency and further reduce the panel's cost. In contrast, the new contact design and LIPO process also enhance the durability of the product.
In the production process (mentioned above), the key manufacturers are the following: LGD (exclusive panel supplier), Young Poong (panel soft board supplier), and Jabil (panel module supplier).
Due to the adoption of many new production procedures for the panel, the previously mass-produced panel module of Apple Watch Series 7 encountered reliability problems (in the previous testing phase), including panel flickering, insensitive touch, and many other problems. This complex production problem may be related to LGD, Jabil, or Young Poong.
Apple has also achieved the best product configuration through the different design of experiments (DOE) on the panel module side and further adjusted the verification standards on the panel side and the assembly side, which has solved the reliability problem of the panel module.
The report predicts that Jabil will begin the mass production of Watch Series 7 panel modules in mid-September. If this expected time is confirmed, then terminal products will begin mass shipments in late September.