Recently Lenovo has released ThinkPad T series new product: the ThinkPad T470. As a classic business laptop, the laptop adopts the same appearance design with the other ThinkPad T series laptops. Today we will disassemble the ThinkPad T470 to see its internal design and workmanship.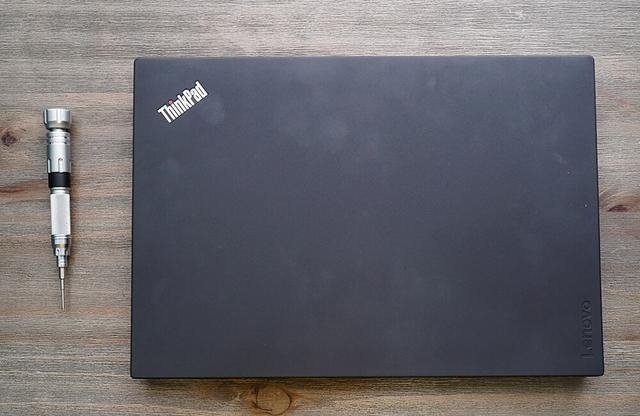 Many users have considered the ThinkPad as the representative of the durable laptop brand. It is not only because they think highly of the ThinkPad series' workmanship and material quality but also because they can easily get accessory changed by themselves once the laptop's part accessory gets out of work.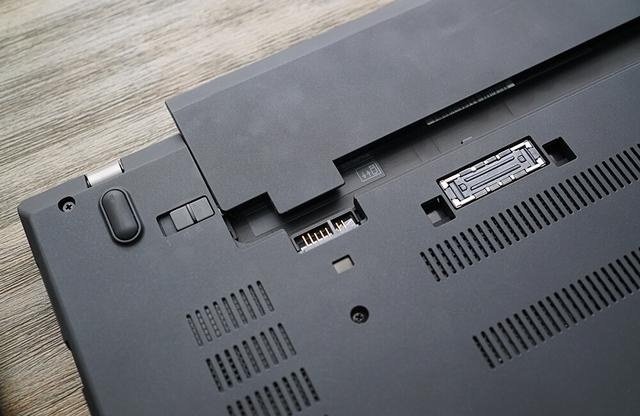 The disassembly process on the ThinkPad T470 is not difficult. First of all, remove the battery from the laptop body.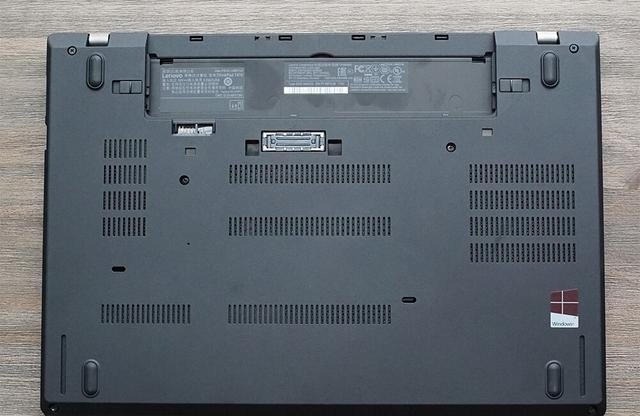 Then we can directly disassemble the device. Remove six screws at the bottom to disassemble the ThinkPad T470' bottom part.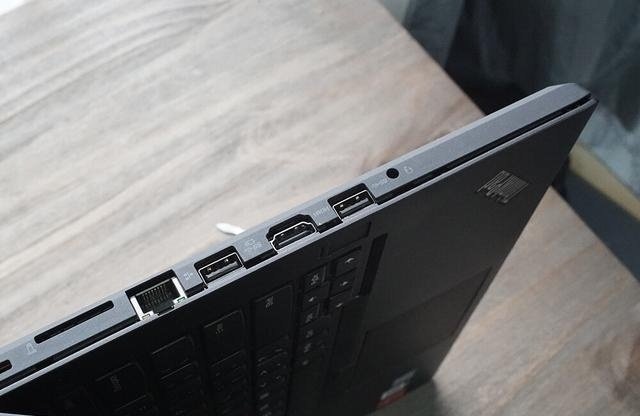 After removing the screws at the bottom, the back cover can't completely be separated from the laptop body. Next, utilize the metal pry to directly pry up the back cover along the verges.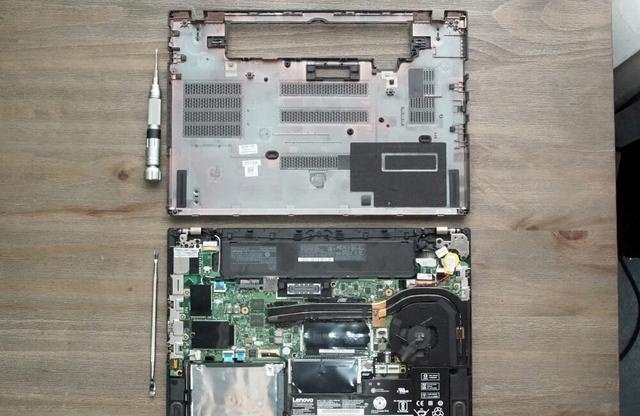 The ThinkPad T470 still adopts the internal layout design that the ThinkPad T series features. The left side is heat dissipation area, which is mainly in charge of the heat dissipation of CPU and graphics card. The battery, two DDR4 slots, and 2.5-inch hard disk drive have been placed at the bottom.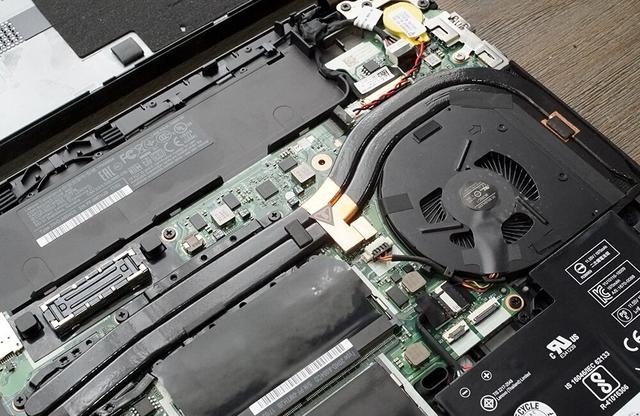 The CPU and GPU share the same set of heat dissipation equipment- dual-heat pipe and super thin PWM.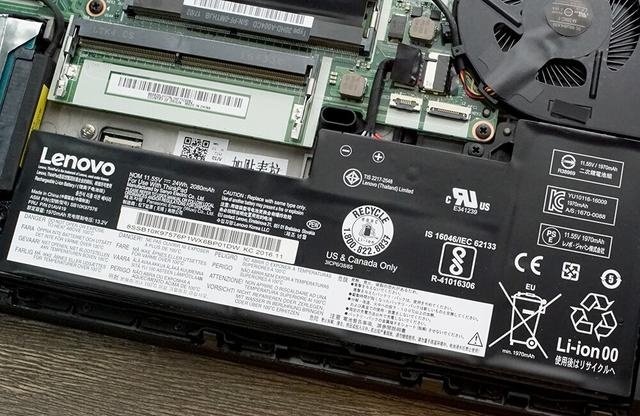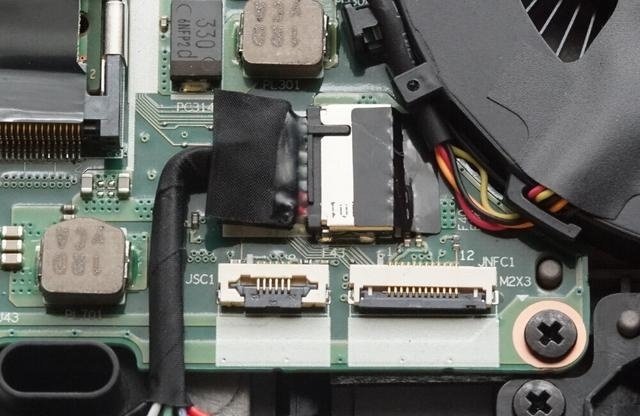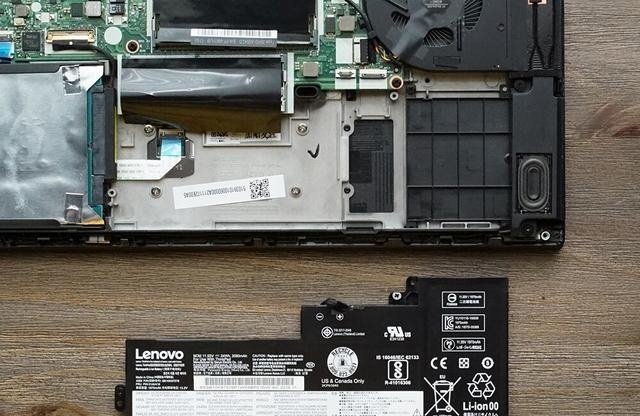 The laptop sports a 24Wh battery. Disconnect the battery connector to avoid short circuit or other problems in the following disassembly process.
The ThinkPad has two holes with diversion function which can directly insulate circuit physics. Therefore, the user does not need to be worried when water is poured in the keyboard.