Lenovo ThinkPad T490 comes with an Intel Whiskey Lake processor. Users can choose Intel UHD 620 or NVIDIA GeForce MX250 discrete graphics card according to their needs, it supports up to 32GB (16GB expandable +16GB onboard) memory, and 1TB PCIe NVMe SSD.
ThinkPad T490 features a ThinkShutter, which can physically close the camera. The Infrared camera and fingerprint recognition module are also optional.
The laptop supports up to 14-inch WQHDIPS screen,  and covering 100% Adobe RGB wide color gamut, with IPS wide viewing angle technology, even in bright light can see the content. The frame on both sides of the screen has a thickness of 8.6mm.
Lenovo ThinkPad T490 weighs of 1.49Kg and has a thickness of 18.9mm. It supports fast charging technology and charging 80% in 1 hour, the battery lift up to 13.6 hours.
I have seen a lot of users have gotten and upgraded the memory and SSD for their T490, here to share with you the experience of upgrading memory and SSD.
The first thing to do is unscrew the screws that secure the bottom cover, and then insert a thin plastic tool under the bottom cover. The bottom cover has many hidden latches fastening it to the palmrest. You need to move the thin plastic tool along the side and unfasten all latches.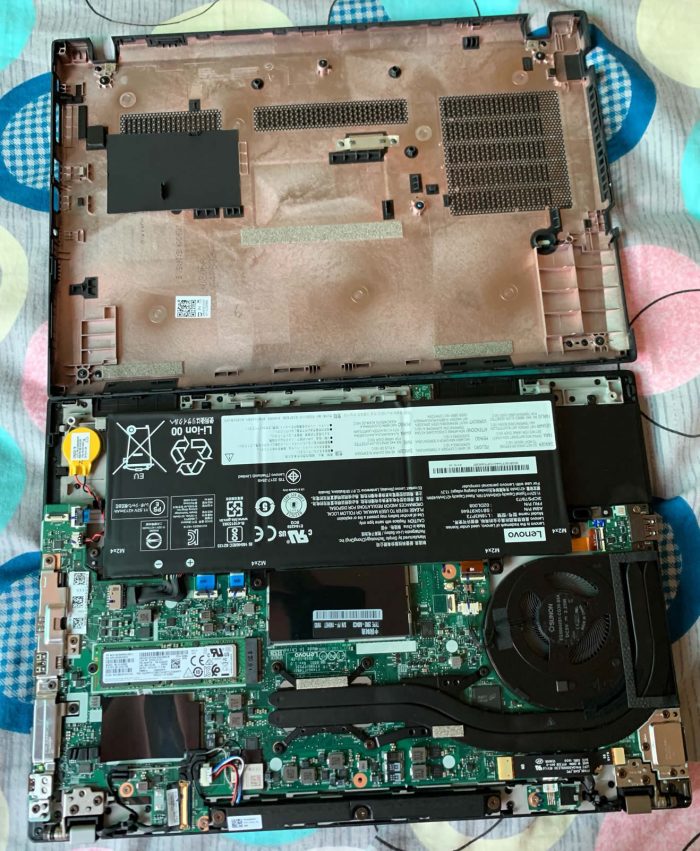 With the bottom cover removed, you can get access to the battery, SSD, CMOS battery, RAM slot, cooling fan, heatsink, and motherboard.
ThinkPad T490 comes with an 11.52V, 4345mAh, 5Wh Li-ion battery. The part number is L18M3P73, 02DL008. The most significant difference between the ThinkPad T490 and the ThinkPad T480 is that the T490 cancels the external battery and retains the built-in battery.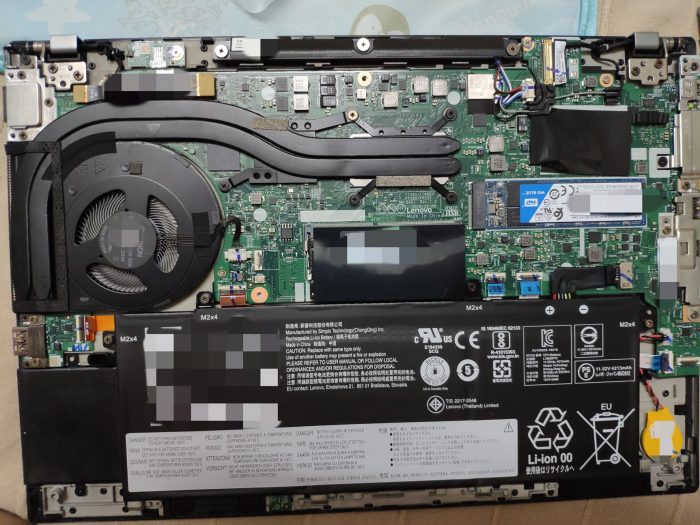 The Lenovo ThinkPad T490 comes with 8GB memory onboard and has a free RAM slot. This slot can support up to 16GB DDR4 2400 MHz memory.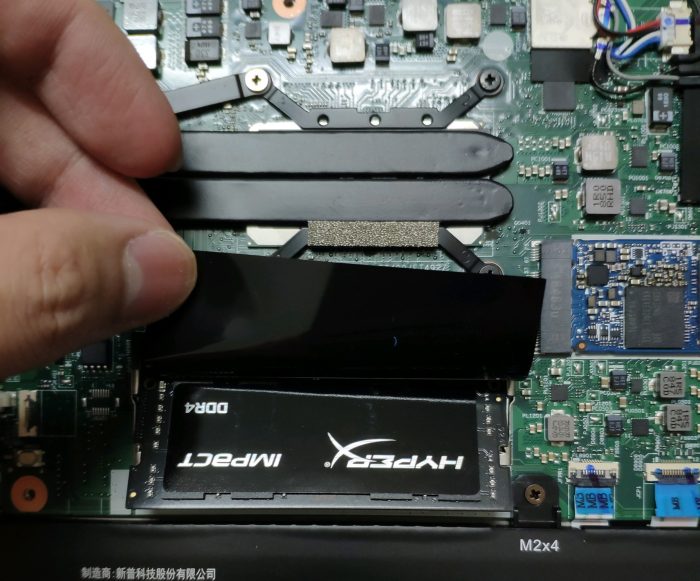 The laptop comes with a Samsung 256GB PM981A PCIe NVMe M.2 SSD. Of course, you can replace the SSD by a big capacity SSD. It supports up to 1TB PCIe NVMe M.2 SSD.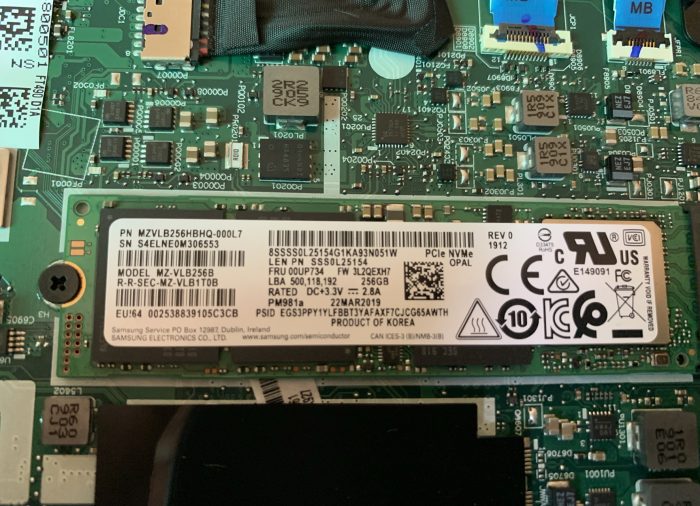 Here's the WWAN 2242 M.2 slot of the T490. I saw that someone installed a PCIe SSD to this slot, but the system does not recognize it. This is very regrettable.
Of course, this can be solved by updating BIOS. I hope Lenovo will update BIOS to make ThinkPad T490 support 2242 SSD.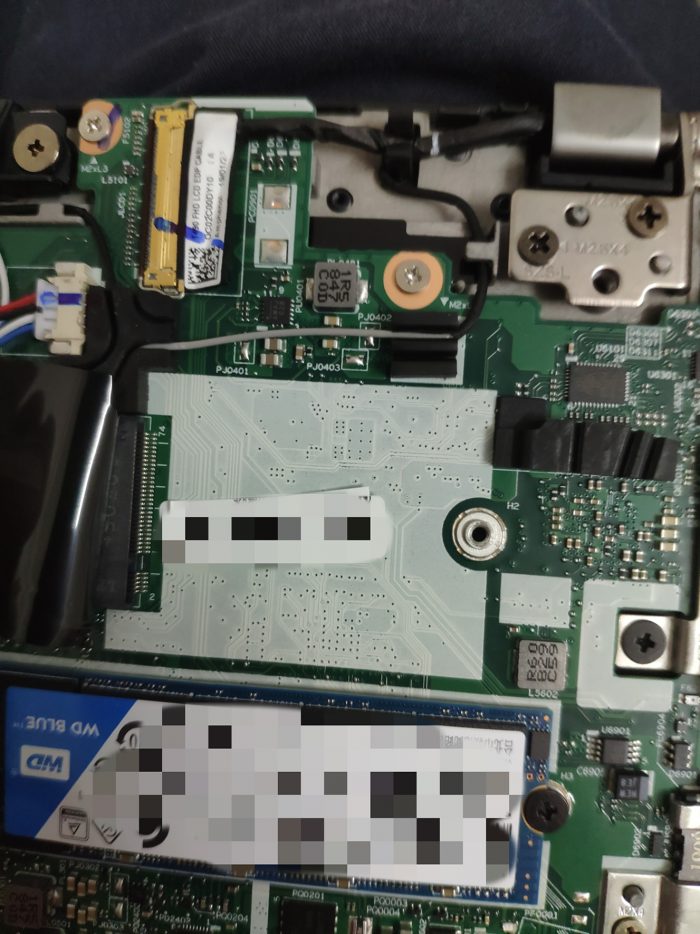 Related Parts
Original WQHD LCD Screen 00NY679 00NY680 01YU646
Genuine US Backlit keyboard for Lenovo ThinkPad T490
Genuine FHD IPS Screen for Lenovo ThinkPad T490 T490s – 01YN154 01YN155 01YN156 01YN157
Genuine Touchscreen for Lenovo ThinkPad T490 T490s – 01YN150 01YN151 01YN152 01YN131
Original LCD Cable for Lenovo ThinkPad T490 T495 – 02HK975 02HK989 02HK974