Lenovo ThinkPad E14 has been released for a long time, and there is no guide on how to upgrade the memory and SSD on the Internet. Today we will show you how to upgrade the memory and M.2 SSD for your ThinkPad E14. This guide applies to all E14 models, including the Intel version and AMD version.
Before starting the upgrade work, you need to start and enter BIOS, and then disable the battery, this is also to ensure the safety of your laptop.
First, turn the laptop over and place it on the table with the back facing up. Then use a screwdriver to loosen all the visible screws, please note that the screws cannot be removed. They are fixed on the back cover.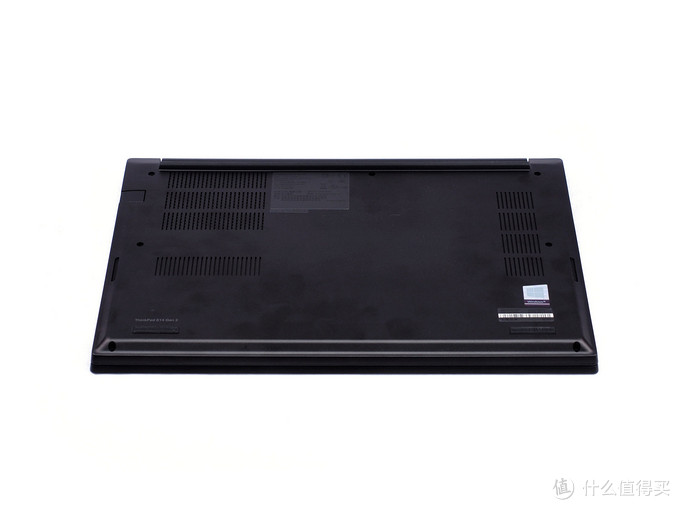 After all the screws are loosened, use a plastic crowbar or an old card to slowly pry the back cover. The easier way is to pry it from the LCD hinge.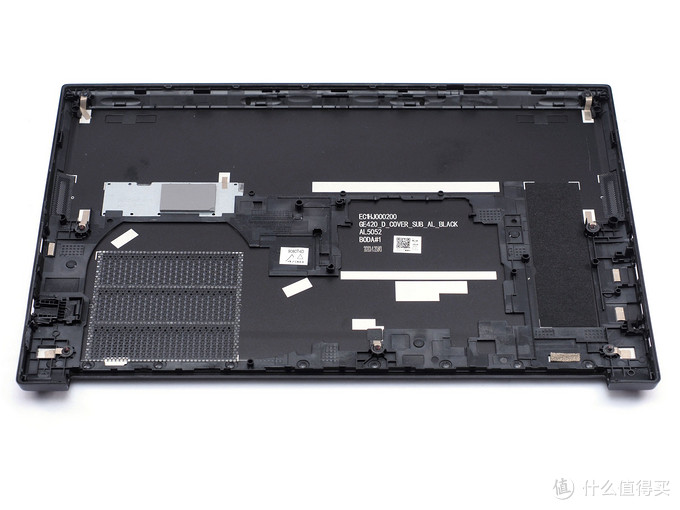 As you can see in this picture, there are many snaps on the back cover. There is a thermal pad on the pre-installed SSD position to assist in heat dissipation, but there is no thermal pad reserved on the extended SSD position.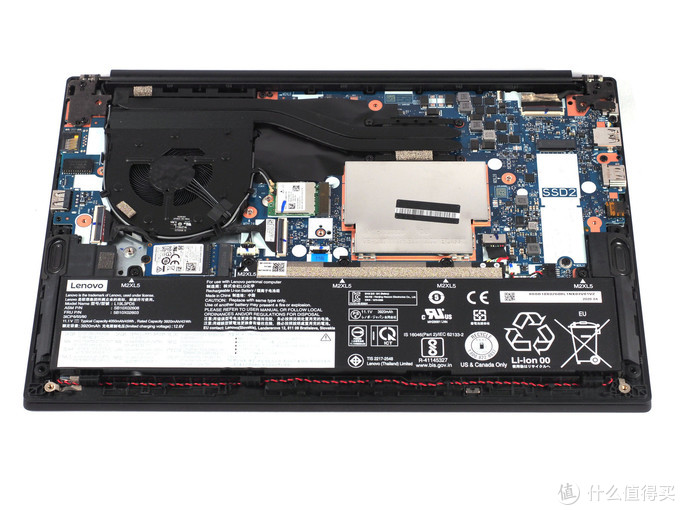 From this picture, you can see most of the internal components, including fan, wireless network card, battery, speaker, memory, SSD, and motherboard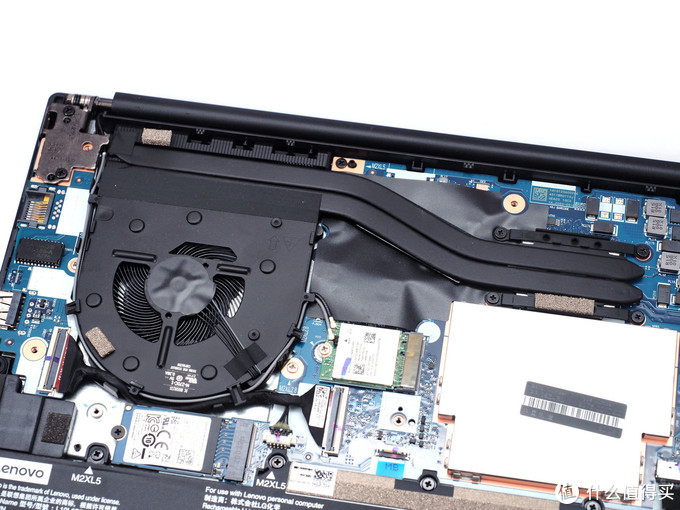 This is the ThinkPad E14 cooling module. It consists of a fan and two copper tubes. For a 14-inch thin and light notebook, such a cooling module is good enough.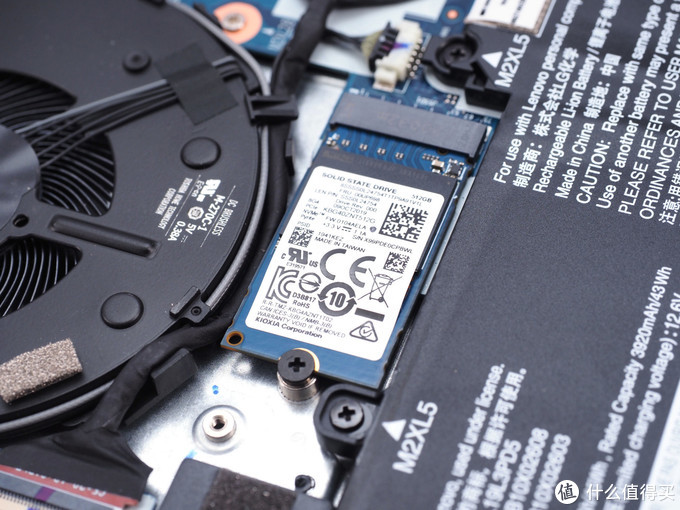 This is the 2242 NVME M.2 SSD from Toshiba that comes with the laptop. You can also see the reserved 2280 standard size M.2 slot in the following picture.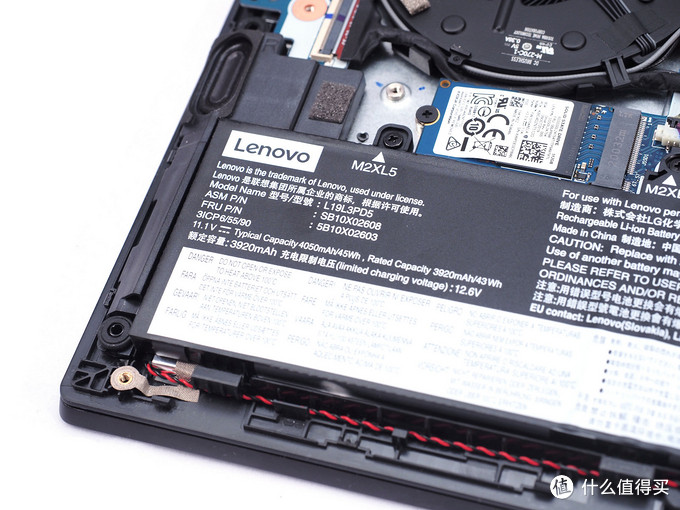 This notebook comes with a battery with a capacity of 45Wh. Its capacity is not high. Fortunately, the power consumption of Ryzen R5-4500U is not high, so its battery life is not short.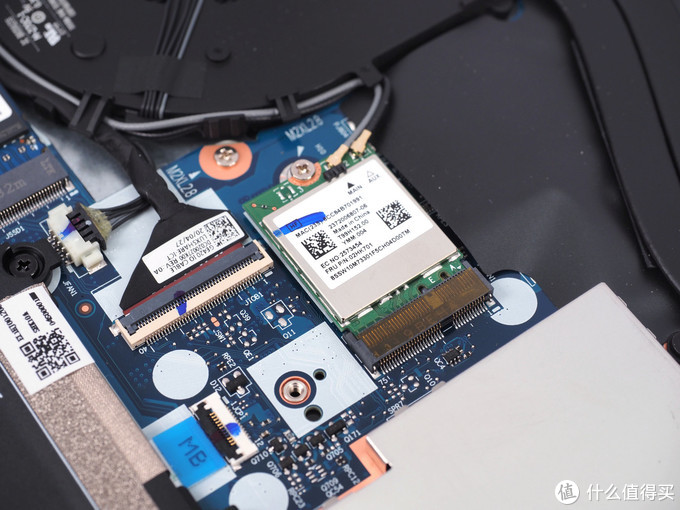 This is its wireless network card, it only supports WIFI5, if necessary, you can replace the wireless network card that supports WIFI6.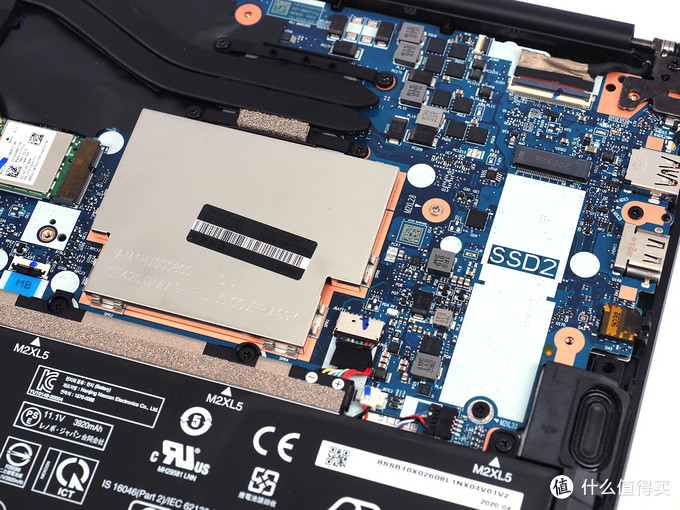 This reserved 2280 m.2 SSD slot can install a large capacity m.2 SSD if necessary. The silver metal plate next to it is the shield of memory.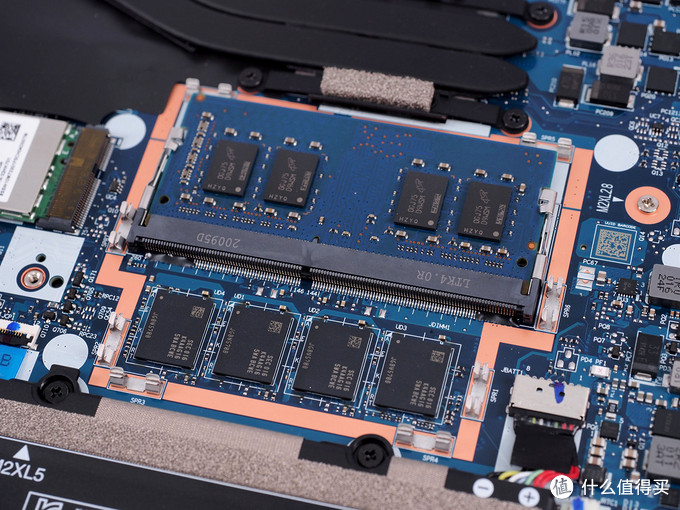 This laptop comes with 8GB of onboard memory and an 8GB in the slot. You can replace it with a 16GB memory if necessary.