This morning, Li Auto officially revealed the Li L9 Pro in the market. The car is priced at 429,800 yuan ($60,200) and will be delivered to buyers within August. Regarding comparison with Li L9 Max, the pricing has a significant gap, and the features are almost the same.
The price of the Li L9 Pro is 30,000 yuan ($4,200), less than the Max model. In addition, it comes with an all-new assisted driving system (AD Pro Intelligent Driving System) and is powered by the new Journey 5 chipset.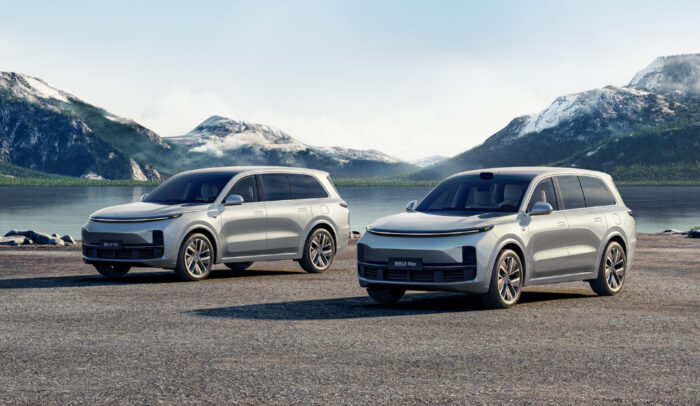 It is worth mentioning that the Max model features the AD Max Intelligent Driving System, has a laser radar, is equipped with 2x NVIDIA Orin-X processors, and has a total computing power of 508TOPS.
In other aspects, the Li L9 Pro got the same interior (including the display, refrigerator, and seats) as the Li L9 Max. Overall, the difference between both cars is like the difference between Li L7 and Li L8; the main difference is the driving assistance function.
Visually, the laser radar has been removed. However, the interior features remain unchanged, retaining components such as the 13.35-inch head-up display and the 15.7-inch OLED central control screen.
Additionally, the new car retains 100 flagship configurations, including passenger entertainment screens, rear entertainment screens, a 4D vibration unit for the second row of seats, a Dolby Atmos sound system, refrigerated and insulated refrigerators, electric suction doors, and induction tailgates.
Also Read: BYD Releases Teaser Image of Leopard 5
Regarding the engine, the Li L9 Pro is still powered by the same 1.5T Engine that produces 130kW power on the front drive motor and 200kW on the rear drive motor. It can achieve 0-100 km/hr in just 5.3s.
It is also worth noting that the battery's capacity is 44.5kWh (39.2kWh available), while the fuel tank's capacity is 65L. If driven on pure electric, then the cruising range is 215km. However, in comprehensive mode (fuel and battery), the cruising range can reach 1,315km.