Apple introduced a new yellow color scheme in its iPhone 14 standard series yesterday. However, it seems that many other smartphone manufacturers, including Xiaomi and Meizu, are looking forward to releasing the same color scheme in their upcoming smartphones.
This morning, the upcoming Meizu 20 standard edition renders got revealed by the famous blogger @DigitalChatStation (on Weibo). The CFO of Meizu actually revealed the image, and then the Chinese blogger posted it on social media.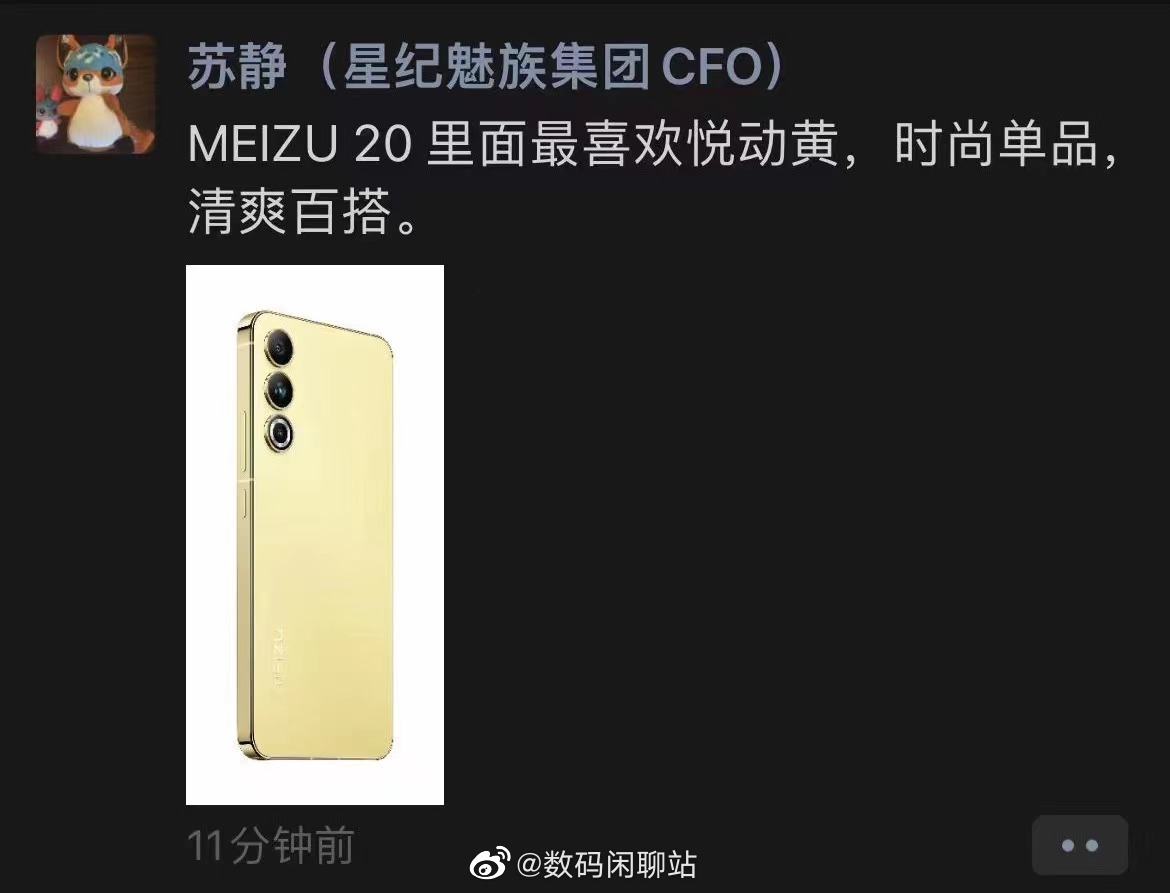 As can be seen, the standard Meizu 20 comes in a yellow color scheme which feels a bit lighter yellow compared to iPhone 14's yellow color. It is also observed that the standard Meizu 20 has a triple camera setup, aligned vertically, as in the Pro model. The third lens consists of a flash ring.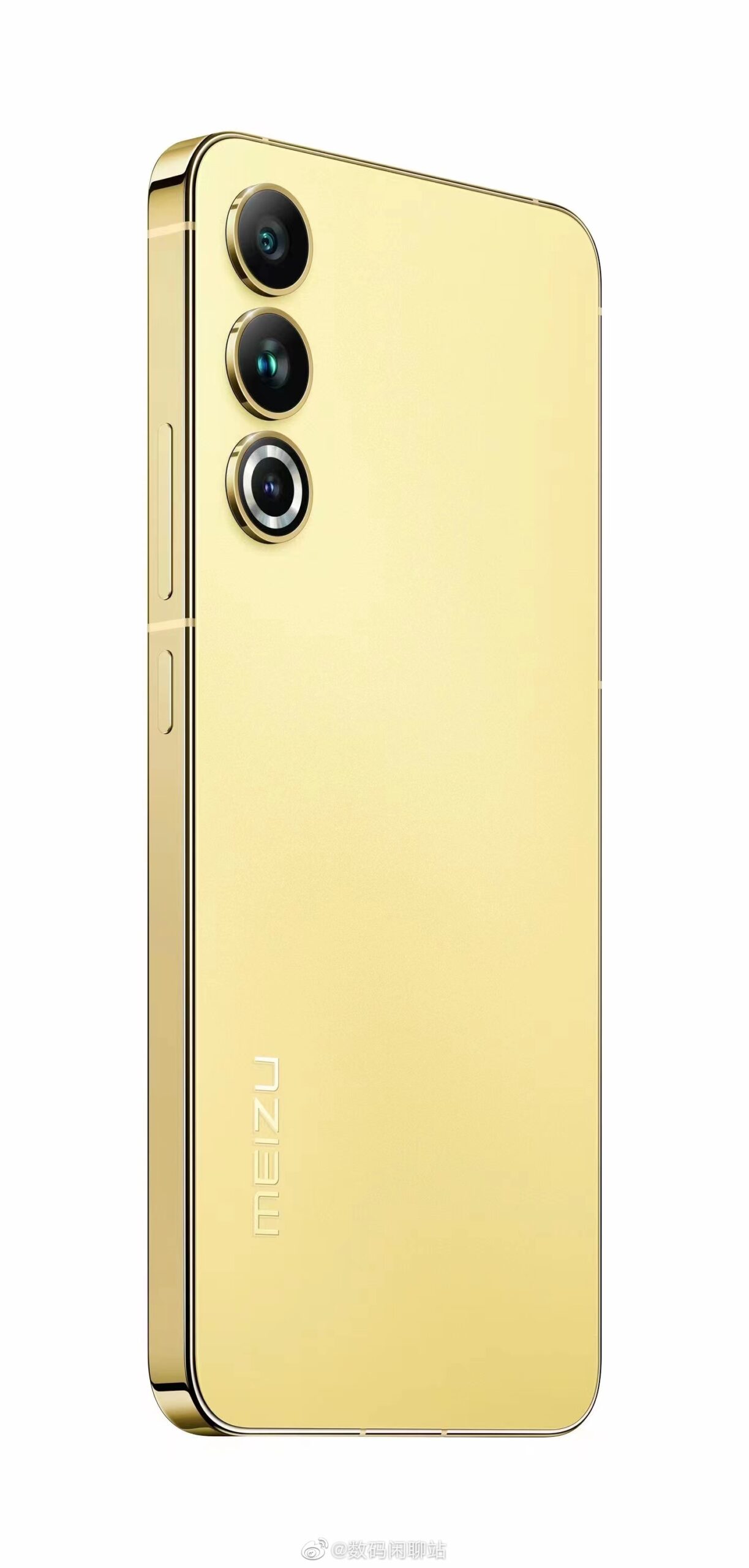 This model is also expected to be more compact if compared with the Pro model. In terms of specifications, the officials have already revealed the specifications of the Pro model. However, the specifications of the standard model are currently unknown.
As per rumors, it would feature the same Snapdragon 8 Gen2 chipset, which is based on a 4nm TSMC manufacturing process and features the following cores: 1x Cortex-X2 Super core (@3.05GHz), 2x Cortex-A715 and 2x Cortex-A710 Performance cores (@2.5GHz) and 3x Cortex-A510 Energy-efficient cores (@2.0GHz).
In addition, the standard model is also expected to feature the same LPDDR5X memory, UFS 4.0 storage, and 144Hz display. Previously, the same model was also listed on 3C Certification, revealing that it would feature a 4700mAh battery in addition to 80W charging.
Currently, the officials haven't revealed the launch date. However, the recruitment channel for Meizu 20 series will open on March 14, and the launch event will take place in Mercedes-Benz Cultural Center.