Previously, Xiaomi has revealed that the company will launch the MIUI 12.5 Stable Version for the first time on April 30. However, some users can now experience it early. On April 22, MIUI (on official Weibo account) announced that the first batch of the MIUI 12.5 stable version is now officially launched.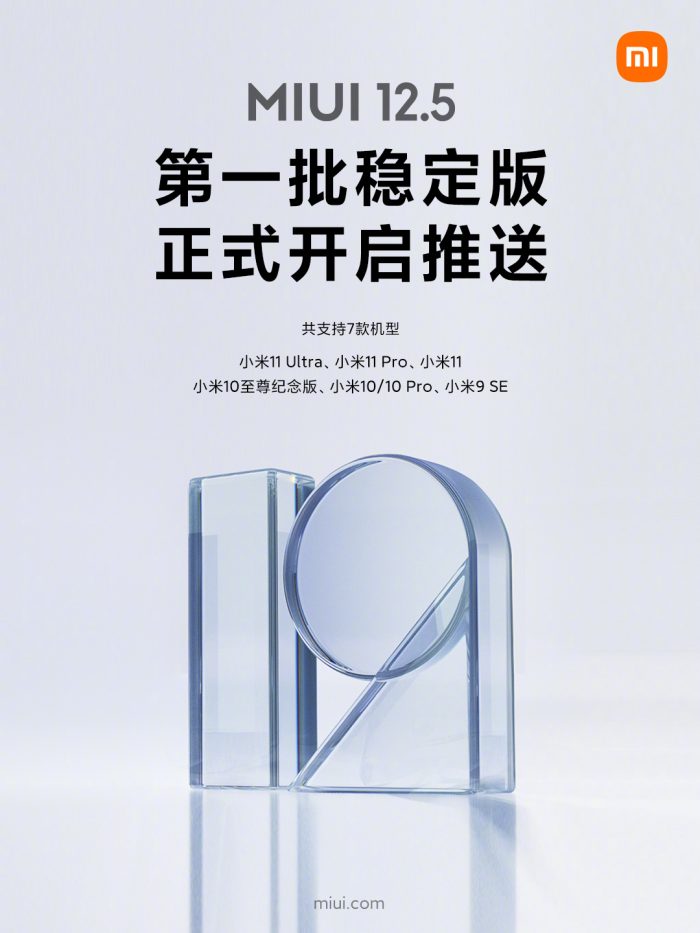 The first batch of supported models consists of 7 models, mainly from Mi 11 and Mi 10 series. This includes Mi 11 Ultra, Mi 11 Pro, Mi 11 Standard Version, Mi 10 Extreme Commemorative Edition, Mi 10 Pro, Mi 10 Standard Version, and Mi 9 SE.
The uses can update to the latest version by following this method: "Settings> My Device> About This Phone> Check for update."
As per the original plan, the second batch will be released at the end of May 2021. The second batch will include models from the Redmi K40 series, Redmi K30 series, Redmi 10X Series, Mi 9 series, Mi CC9 Series, Redmi Note 9 series, and some other models like Mi 10S, Mi 10 Lite 5G, Redmi Note 8 Pro, and Redmi K20 Pro.
It is reported that the highlight of MIUI 12.5 is the upgrade of privacy functions. It is a step forward based on the original MIUI 12, introducing clipboard privacy protection, integrated fuzzy positioning, privacy isolation sandbox, browser privacy protection, and application ecological privacy protection measures.