Recently, OPPO's first foldable mobile phone has been reported frequently. This morning, a new OPPO phone passed the MIIT certification and the model is PEUM00. This is the rumored foldable mobile phone.
This foldable phone will be OPPO's first mass-produced commercial foldable phone. Before this, OPPO's new screen form was a scroll screen. However, based on the current screen technology, it is obviously impossible to achieve mass production, And the folding screen is easier to implement in terms of technical difficulty because some manufacturers are also using it.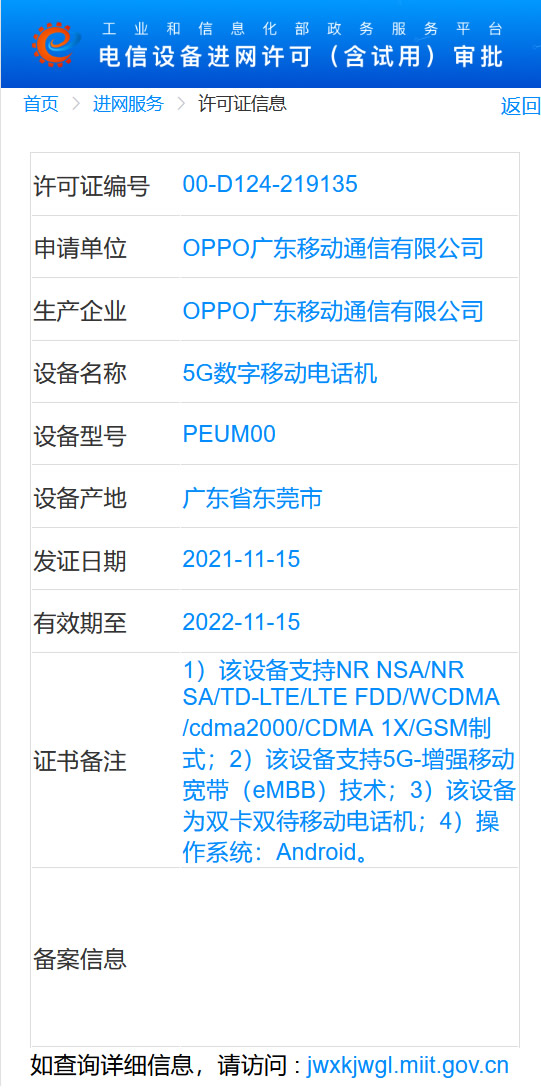 The phone will be named OPPO Find N, which is part of OPPO's highest-end Find brand line. The folding method is an internal folding screen. After opening, the screen is 7.1 inches, supports 2K resolution and 120Hz refresh rate, and The LTPO adaptive refresh technology will also be used to switch automatically according to the usage scenario, taking into account the needs of high refresh rate and low power consumption.
However, OPPO Find N did not carry the latest Snapdragon 8 Gen1. Instead, it chose the previous generation flagship Snapdragon 888+, which should be due to the lack of matching in product scheduling. However, even for the Snapdragon 888+, It's quite enough.