It was reported that OPPO would launch its all-new Find X3 in the first quarter of 2021. As the time is coming near, the things regarding the upcoming model are getting more exposed. This morning, the phone has been spotted on another certification after Geekbench.
Today, a new model from OPPO (CPH2173) has been certified by FCC Certification. As per previous reports, it seems to belong to the Find X3 series. Like always, the FCC Certification focuses on the charging & battery-related specifications of a phone.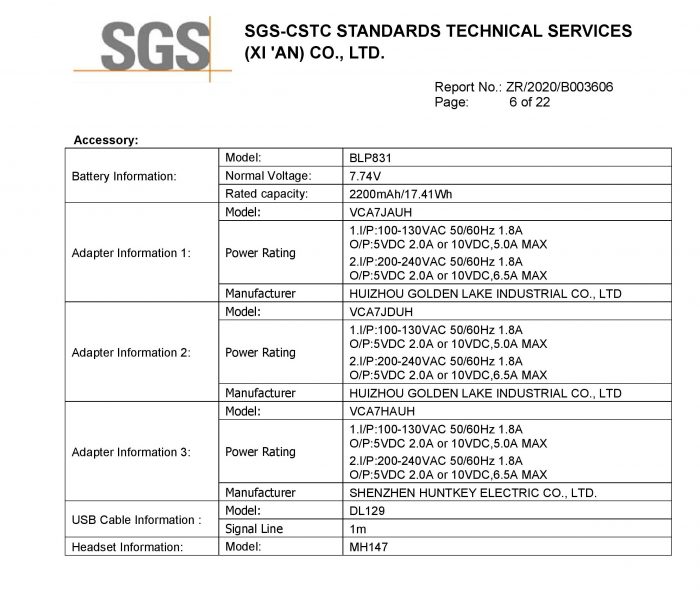 In this FCC Certification, it can be seen that the new model (CPH2173) is equipped with a battery having model number "BLP831". The battery is also spotted on the famous 3C Certification, which confirmed that it is a dual cell 2200mAh Battery (equivalent to 4500mAh).

It is also revealed (through FCC Certification) that the model (CPH2173) would come with a 65W charger (charges at 10V, 6.5A). The charger has different model numbers. It may depend on the region. The charger can also charge at 10W (5V, 2A).
The phone is also equipped with a USB Type-C port, as the cable mentioned in the certification is also a Type-C VOOC Cable. The phone will lack a 3.5mm headphone jack, as shown by the Type-C earphones mentioned in the FCC Certification.

It is also revealed that the phone has running the latest version of Color OS (v11.2). As mentioned in the certification, this certification applicant is "Guangdong OPPO Mobile Telecommunication Corporation Limited."
Previously, the same model number was appeared on the Geekbench site, in which the model (CPH2173) was equipped with Snapdragon 888 5G chipset. The chipset is currently one of the most powerful chipsets in the world.
The launch of OPPO's Find X3 series is expected in March 2021.