The gaming brand of ZTE (Nubia) is all set to release the next generation flagship model Red Magic 8S Pro, on July 5. However, the latest reports are claiming that not only the Red Magic 8S Pro is a part of the event, but another device is also going to be launched at the event.
This morning, it has been reported that Nubia will also launch its Red Magic Pad, a gaming tablet device. The official poster shows that the Red Magic Tablet would have relatively narrow bezels, adopting a four-sided equal-width and narrow-frame design.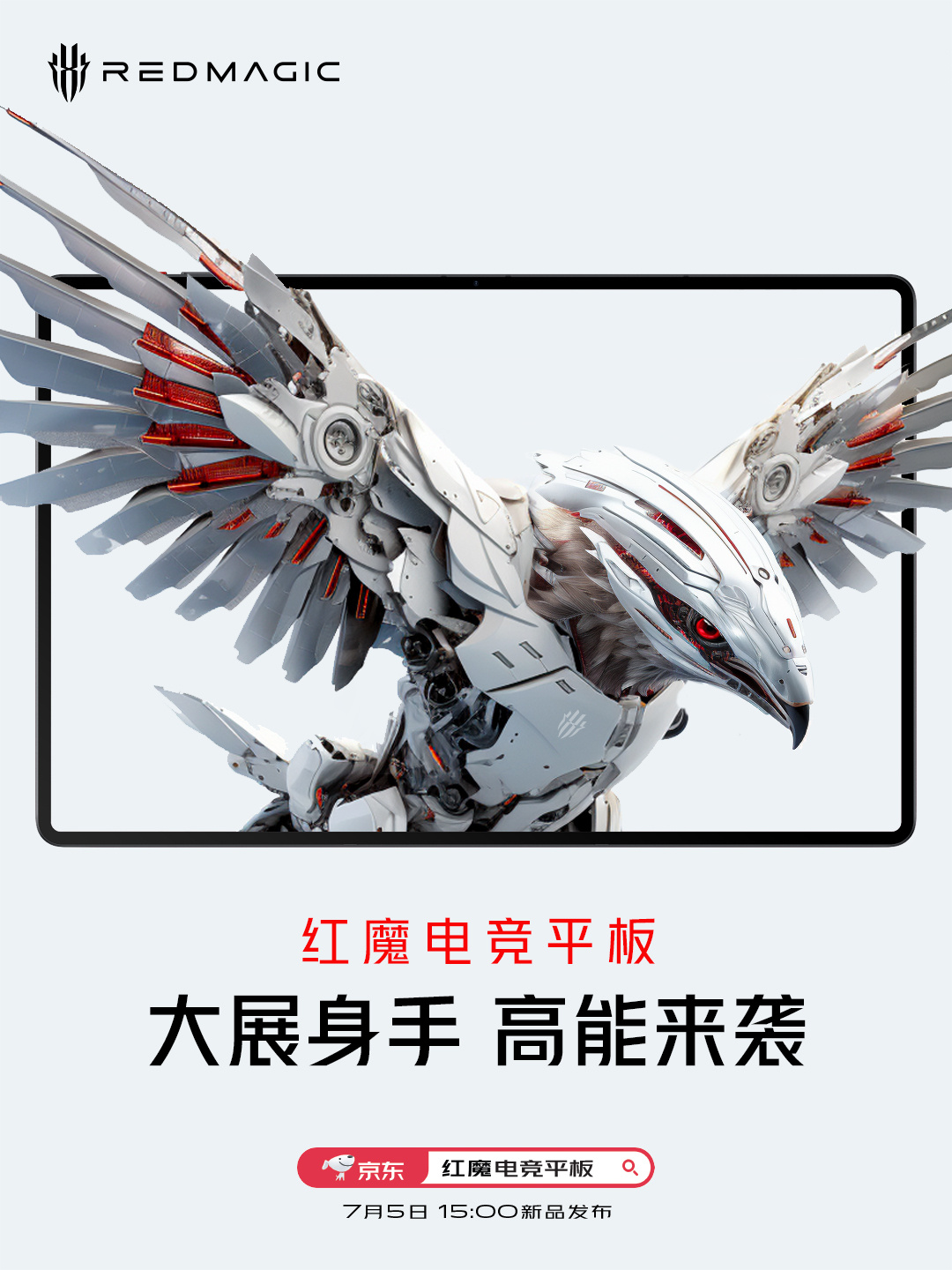 The specifications information regarding the Red Magic's Gaming Tablet is unknown at the moment. However, we can expect it to be powered by a flagship-level chipset like Snapdragon 8 Gen2 or Dimensity 9200+.
It is worth mentioning that the gaming phone (Red Magic 8S Pro) that would be launched alongside this tablet is reportedly powered by Snapdragon 8 Gen2's high-frequency version.
The high-frequency version of Snapdragon 8 Gen2 is based on the same TSMC's 2nd Generation 4nm manufacturing process but has a higher 3.36GHz frequency on Cortex-X3 Super Core. The same edition of Snapdragon 8 Gen2 is already available in Samsung's Galaxy S23 flagship series.
Also Read: nubia Red Magic 8S Pro will Feature 6000mAh Battery with 165W Charging
For Nubia Red Magic 8S Pro information, follow the link above. The all-new Nubia Red Magic Gaming Tablet will be launched on July 5 at 3 PM (as per Chinese timing) alongside the Nubia Red Magic 8S Pro.