Today, Samsung Display released an explanation of Samsung's UPC (Under Panel Camera) technology on its Weibo account. In Weibo, Samsung stated that UPC can embed the front camera of a smartphone in the display panel, thereby eliminating the camera hole. Samsung applied this technology to the Galaxy Z Fold3 foldable phone for the first time.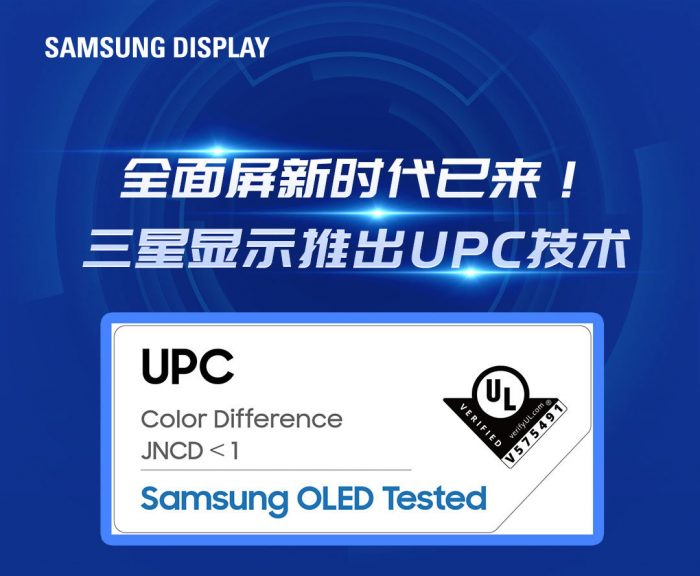 Samsung Display's UPC technology is realized through Eco ² OLED ™ that improves the light transmittance of the panel and optimized pixel aperture technology. Among them, the light transmittance of Eco ² OLED ™ has increased by more than 33% compared with previous panels.
Existing punch hole smartphones have increased the Screen to Body Ratio. It punches a small hole in the panel to place the camera, realizing the front camera. However, UPC technology can embed the camera module in the panel, and only operate the camera when necessary, so that when the front camera is not turned on, the entire display screen can be used 100%.
Samsung Display has also adopted a technology that minimizes the chromatic aberration between the UPC hole and the surrounding screen, which is one step closer to realizing a full screen.
The global certification body UL (Underwriters Laboratories) believes that according to the JNCD (Just Noticeable Color Difference) standard, the color difference between the Samsung UPC and the surrounding panel is less than 1, which means that there is no big difference in image quality between the UPC small hole area and the surrounding screen.