Today, Black Shark officially announced that Black Shark 4 will be released at 15:00 on March 23. The slogan of the press conference is "Breakthrough Combat Force".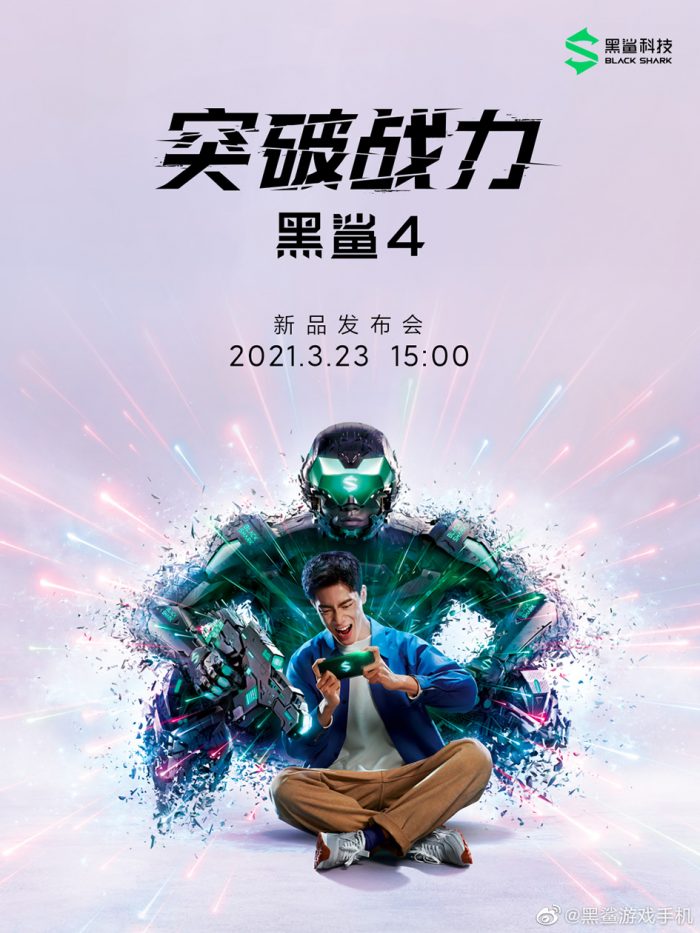 According to the poster, this year's Black Shark 4 series may be equipped with shoulder buttons, and the "S"-shaped logo on the back will also be retained. Combined with the black shark photos previously exposed by TENAA, the design of the new phone is quite worth looking forward to. In terms of performance, the Black Shark 4 series will undoubtedly be equipped with the Snapdragon 888 mobile platform.
In January of this year, Black Shark CEO Luo Yuzhou announced that the Black Shark 4 gaming phone is coming soon, and revealed that the phone supports 120W fast charging, built-in 4500mAh battery, which can be fully charged in 15 minutes.
The news broke that the models released this time include Black Shark 4 and Black Shark 4 Pro. The Black Shark 4 Pro is equipped with a 6.67-inch 1080p resolution screen and comes standard with a 4500mAh battery and a 120W charger.
Previously, the Black Shark 5G mobile phone with model SHARK PRS-A0 has passed the 3C certification, and the certification shows that it will be equipped with a 120W charger.
In addition, the Black Shark 5G mobile phone with model SHARK KSR-A0 is also got the 3C certification on January 21, and is also equipped with a 120W charger MDY-12-ED. This charger supports 5Vdc/3A or 9Vdc/3A or 11Vdc/6A MAX or 20Vdc/6A MAX output.