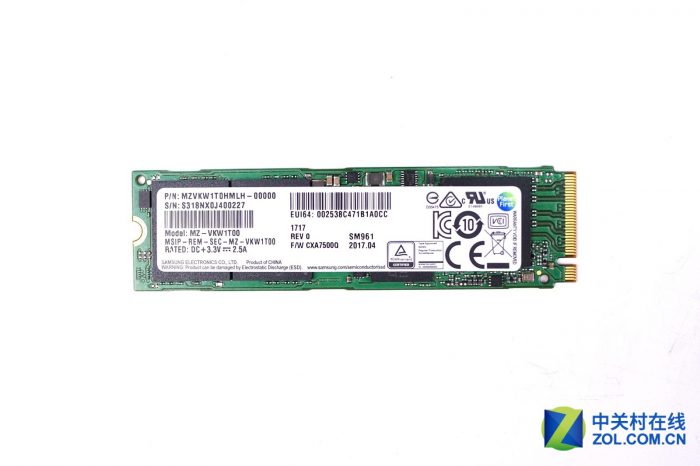 The laptop comes with Samsung SM961 SSD.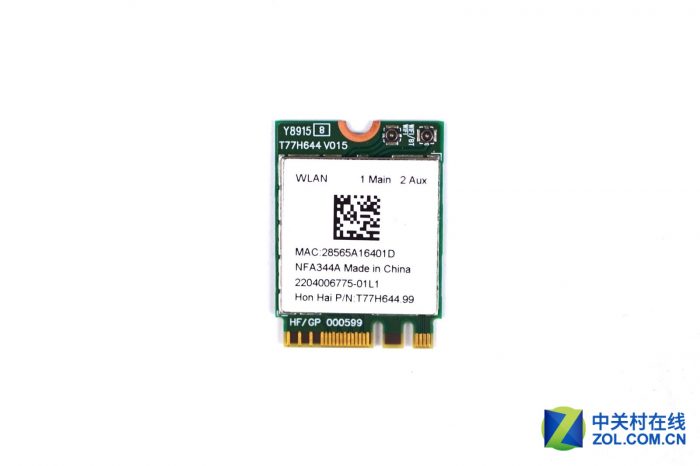 The Wi-Fi and Bluetooth two-in-one network card are from Qualcomm, and its module number is NAF344A.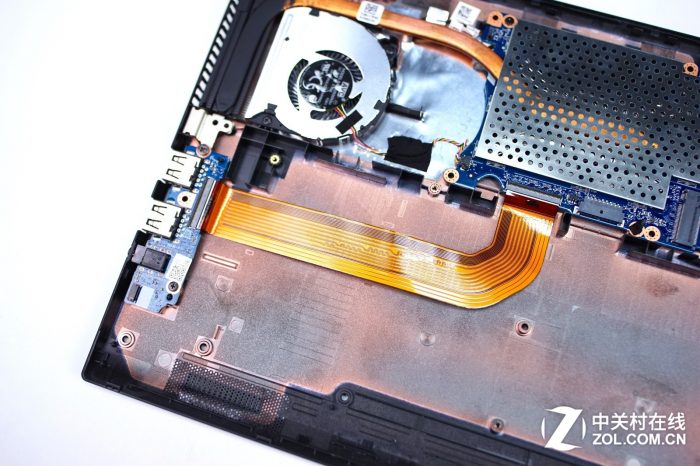 Two USB 3.0 ports and the earphone port on the left get connected by a thick ribbon cable.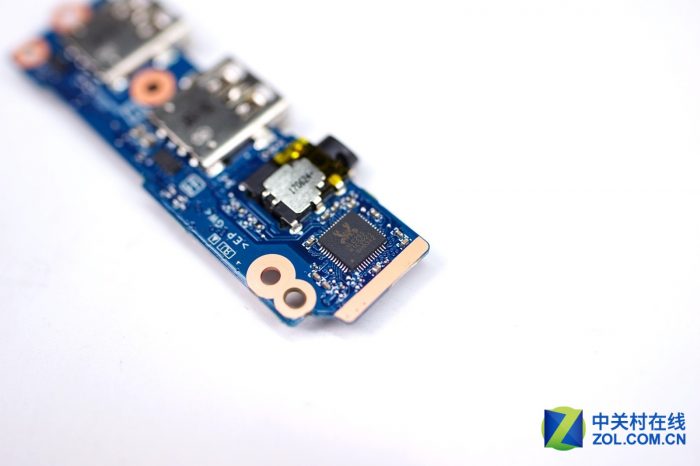 The sound chip is integrated into this small circuit board.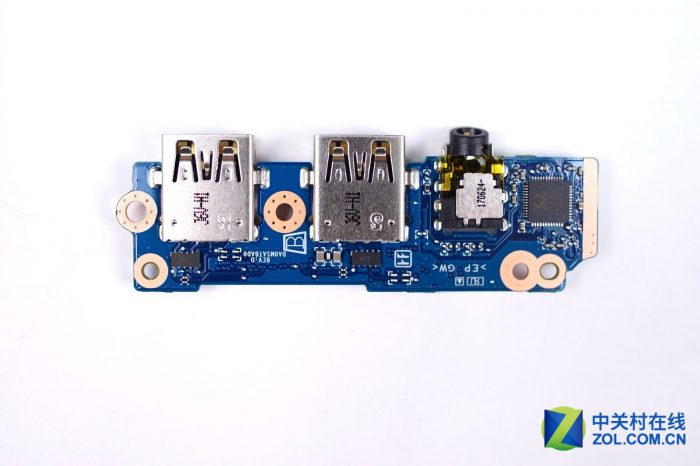 The I/O module on the left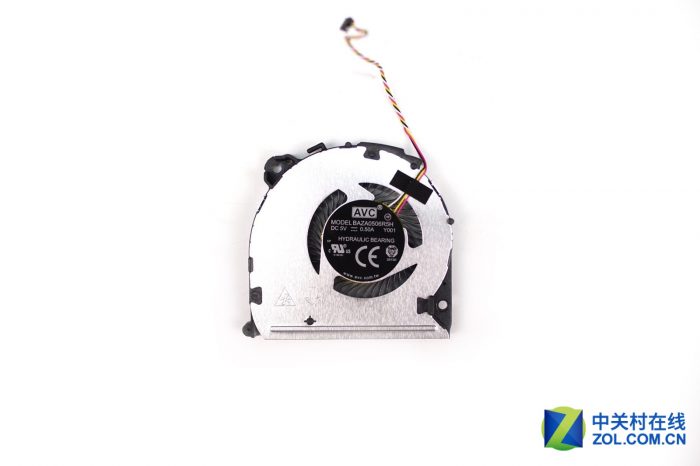 The back of the heat dissipation fan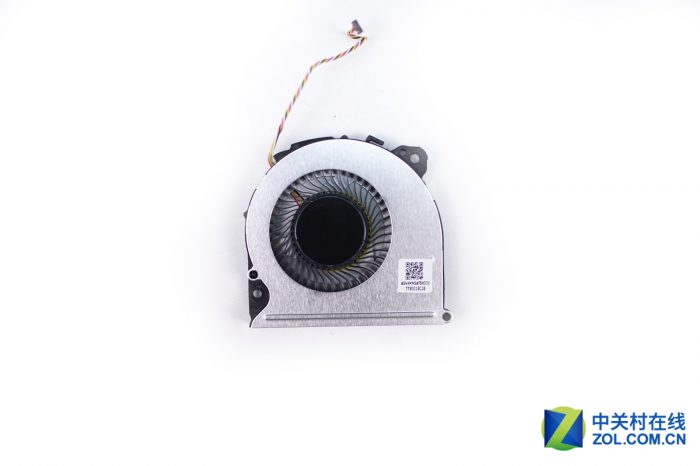 The front of the heat dissipation fan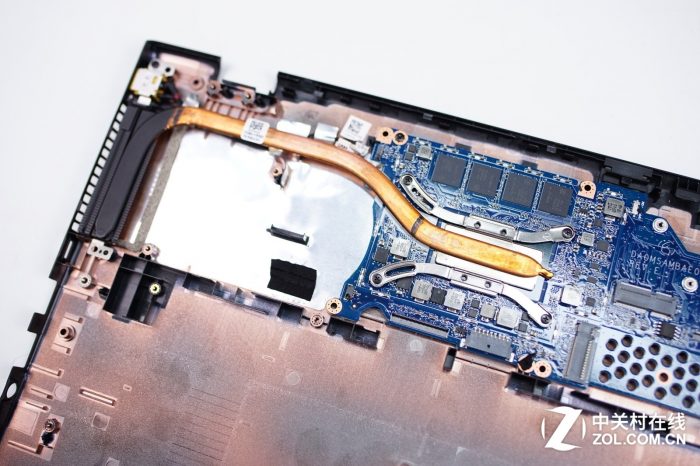 Remove the shield cover from the motherboard, and then the clear heat dissipation module can be seen.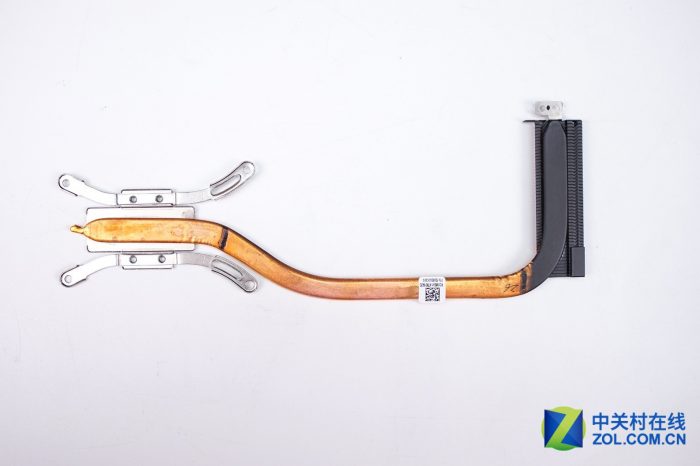 Heat dissipation module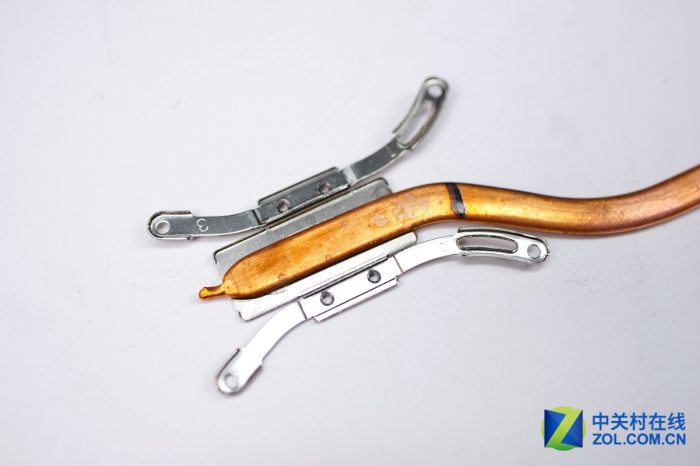 Although the VJS131's heat dissipation module only consists of a copper pipe, its copper pipe has a large diameter. Compared with the copper pipe that traditional lightweight laptops use, the VAIO VJS131's copper pipe is much more firm. But it would be better if the copper pipe is shorter.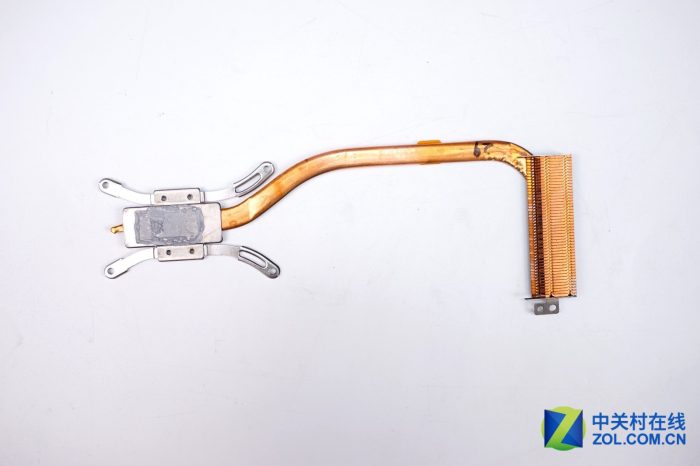 The back of the heat dissipation module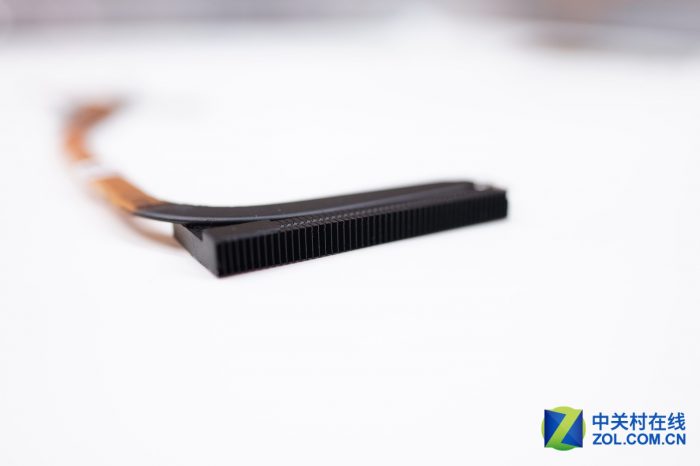 The vent is thick, which contributes to the improvement of the heat dissipation efficiency.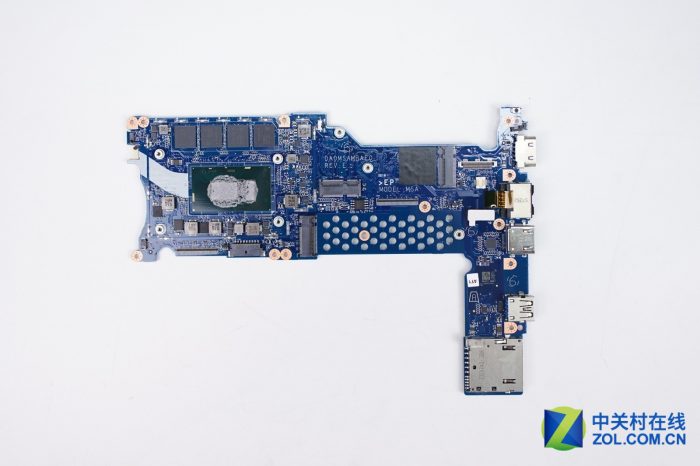 Take out the heat dissipation module and remove all the screws that secure the motherboard, and then the whole motherboard can be removed.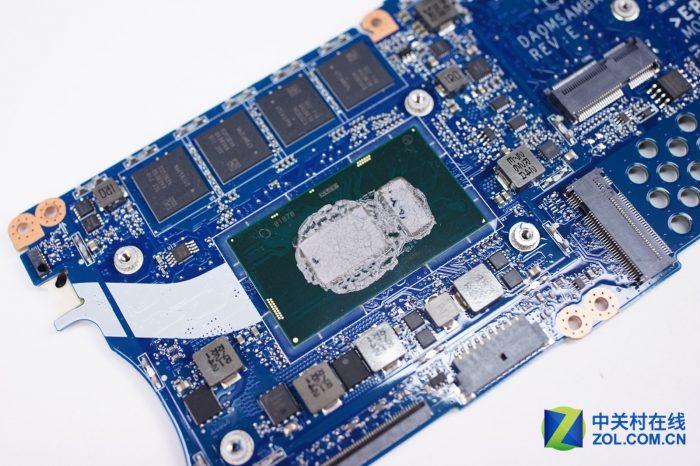 We can see the special mark on the motherboard where is covered by heat dissipation copper pipe. There is no electronic component. This design effectively guarantees the stability of the motherboard's work.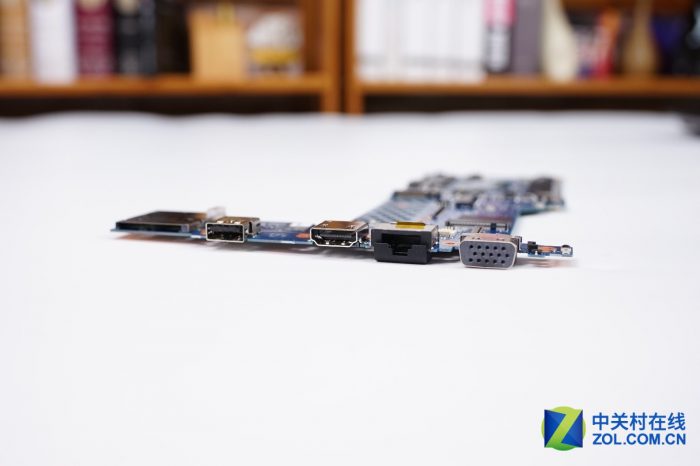 The part on the right is directly connected to the motherboard without other ribbon cable connection, which enables it to work stably for long use.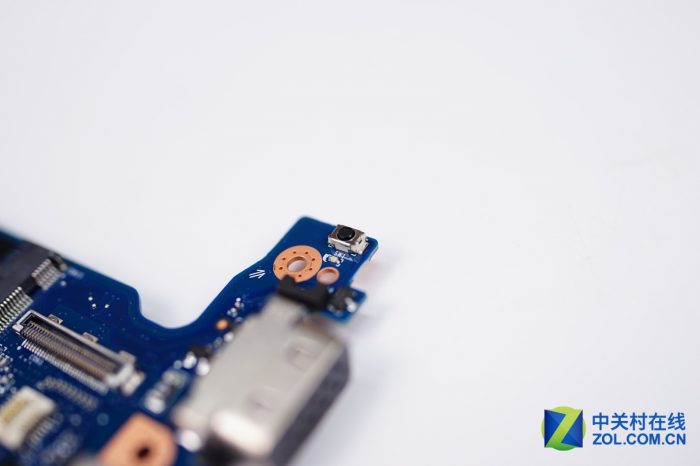 The power button over the VGA port is not separated from the motherboard.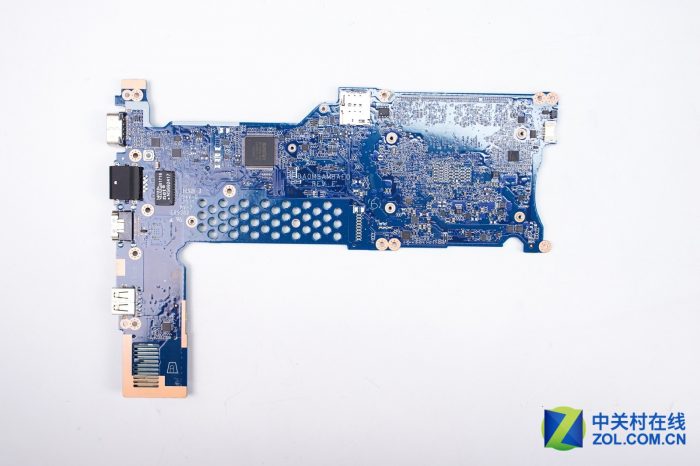 The back of the motherboard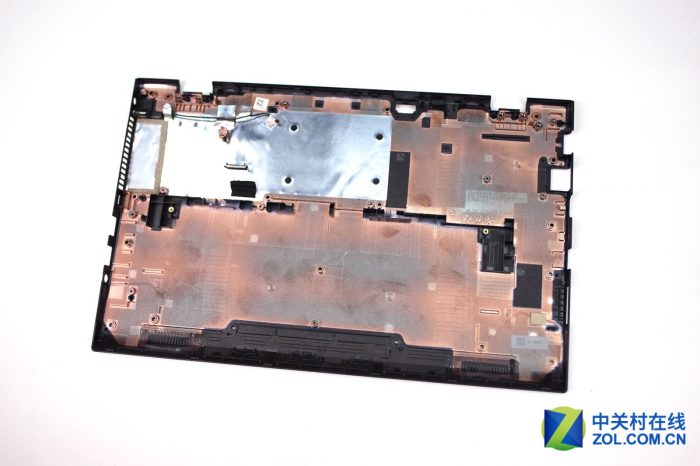 The back cover of the VAIO VJS131 uses nylon and fiberglass, which improves its size stability to make the back cover have better heat resistance and higher impact strength. Besides, the back cover adds fire retardant, which makes it less possible to burn under the high-temperature condition.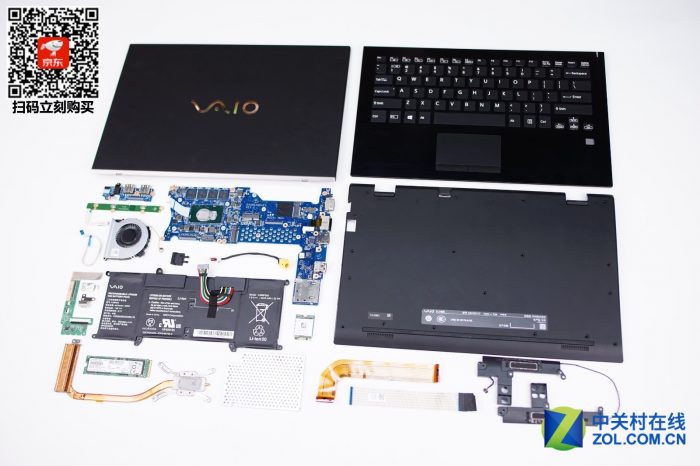 Summary
After the whole disassembly of the VAIO VJS131, we find there is nothing special in its internal design. But, the laptop uses high-quality material and has good workmanship in some part. As a matter of face, the VAIO TruePerformance technology has opened the Intel eight-generation Core i5 processor's performance and enabled it to exceed the Core i7 processor's performance. But, the laptop has poor space utilization of its internal structure.