Last August, VAIO laptop brand has officially returned to Chinese market and it has launched the VAIO VJS131 and the VAIO VJS112 in Tokyo on January 24, 2018. The two lightweight laptops are powered by Intel's eighth generation Core processor, and they have optimized heat dissipation system. Besides, the two laptops adopt unique VAIO TruePerformance technology, helping improve Intel's eighth-generation Core processor's TDP from 15W to 20W to greatly improve the processor's performance. The VAIO TruePerformance is currently a unique innovative technology in the lightweight laptop market. Today, we will start the disassembly of the VAIO VJS131 to see its internal design and more important to figure out the optimization part of the internal design which can achieve VAIO TruePerformance technology.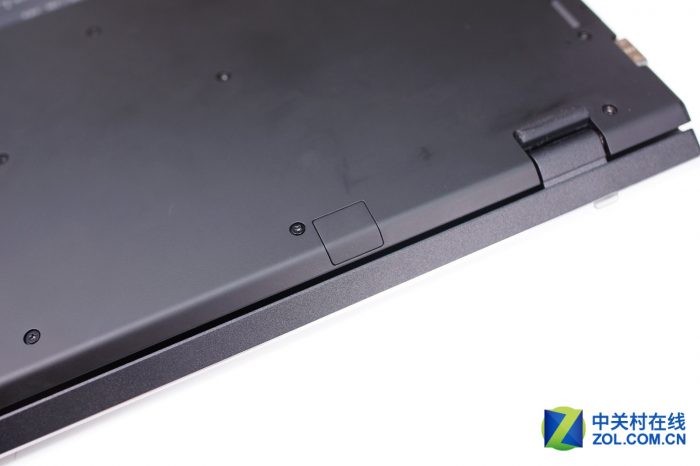 There reserves a SIM card slot at the bottom.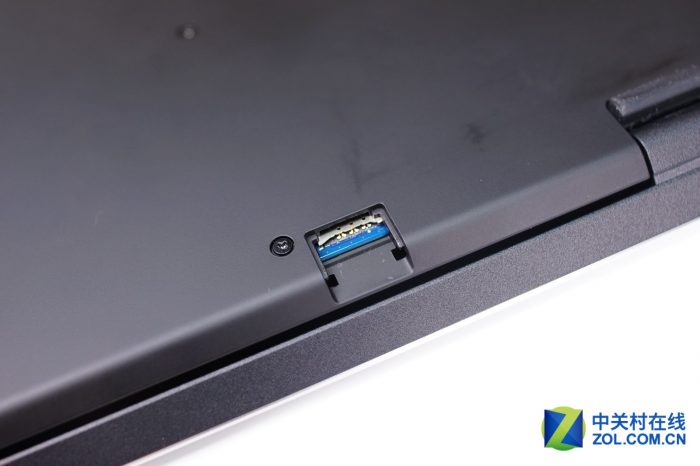 Remove the dustproof cover, and then the SIM card slot can be seen. It is perhaps because the laptop's Chinese version fails to get pertinent permission that the VAIO VJS131 we will disassemble doesn't support 4G.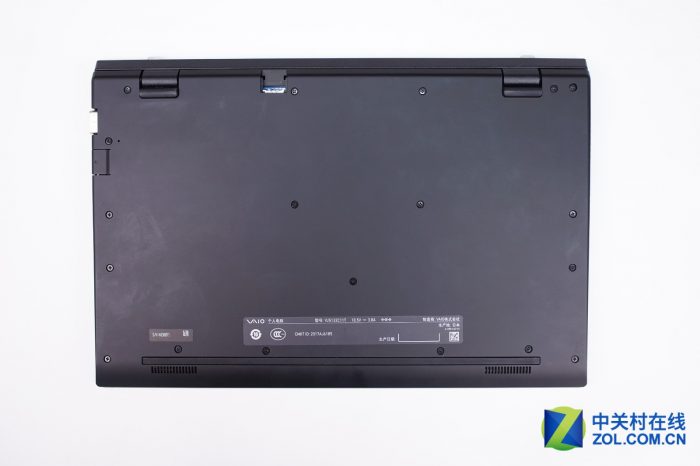 The screws on the back cover are exposed to the air. Such design is rare to see in current laptops.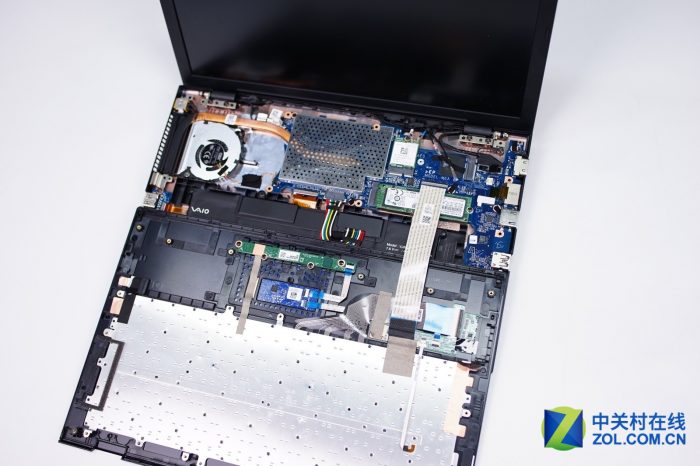 Take out all the screws on the back cover and disconnect all the snap joints at the verge of the surface with the keyboard, and then this palm rest can be removed. But be careful that there is a ribbon cable connection below it.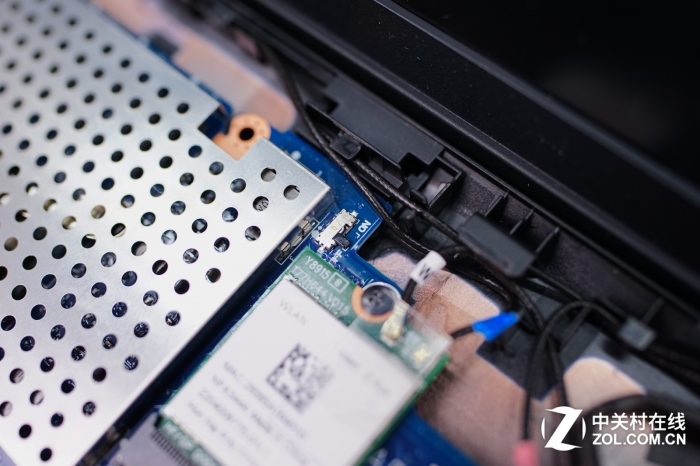 Before we continue the disassembly, we need to turn off the switch near the wireless card to avoid emergency happening in the later disassembly.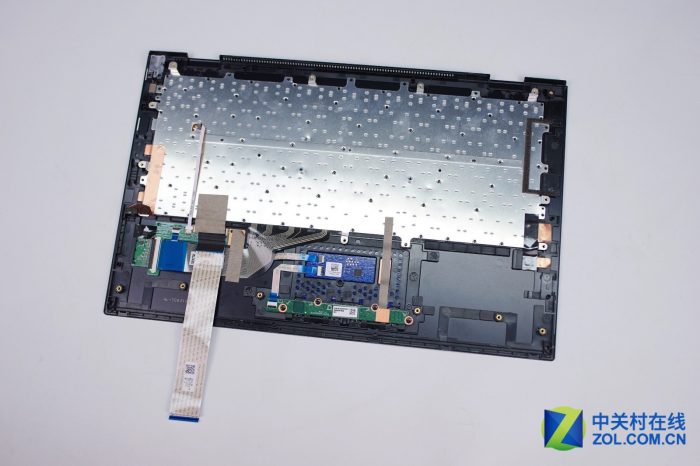 After removing this palm rest, we find that keyboard, touchpad, and fingerprint scanner module are installed there.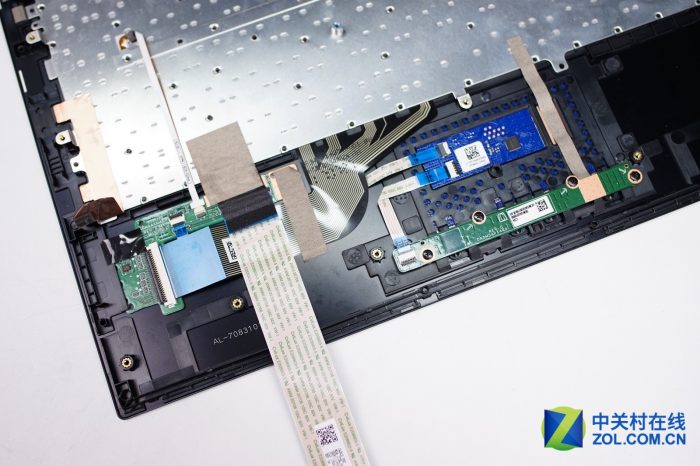 The three components' ribbon cables are integrated into one place, which makes it easier for the user to assemble the device.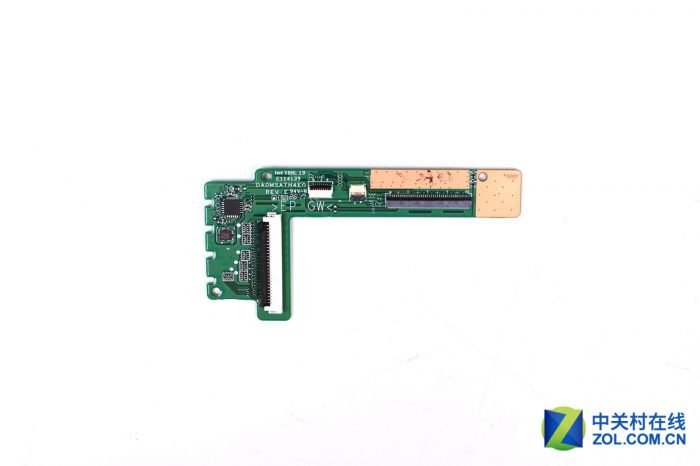 The keyboard backlit and the touchpad has been integrated to the same place by a small circuit board.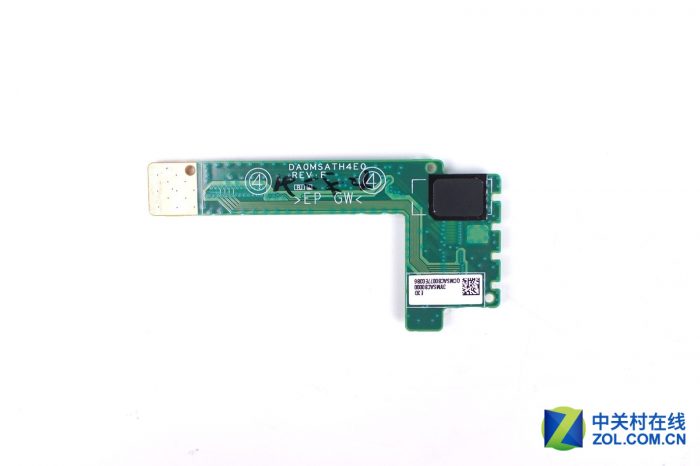 The fingerprint scanner module can be seen on the back of the circuit.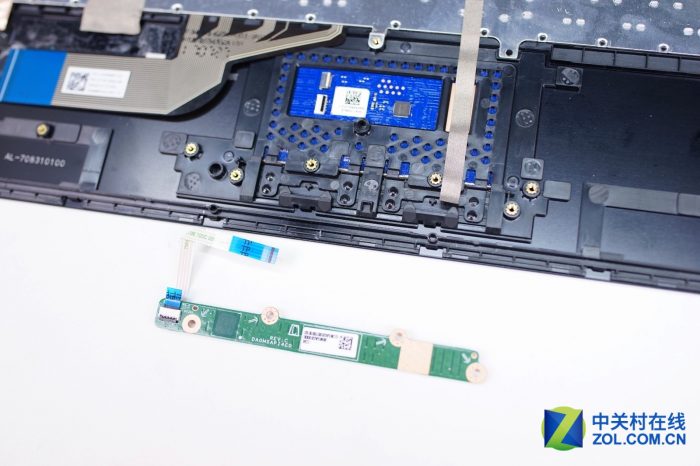 We need to take out the circuit of the touchpad's this part.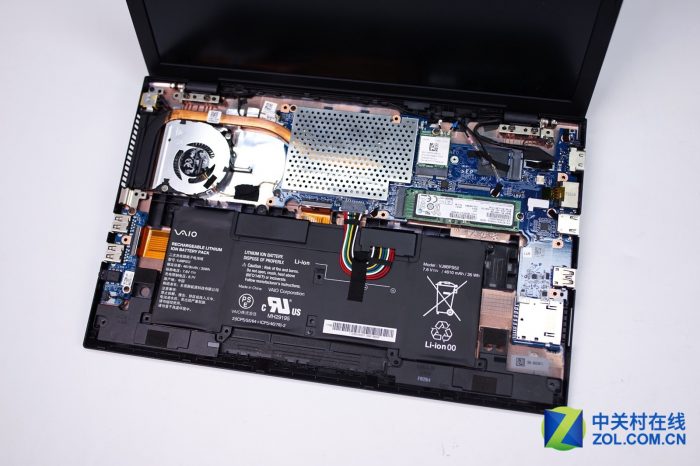 This is the VAIO VJS131's internal structure.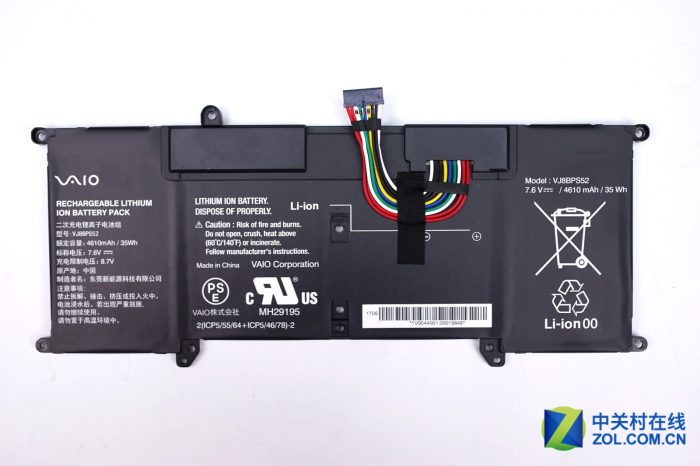 The laptop sports a battery with a capacity of only 35Whr resulted from space wasting. The laptop's battery is smaller compared with other lightweight laptops'. The battery is made by Chinese manufacturer.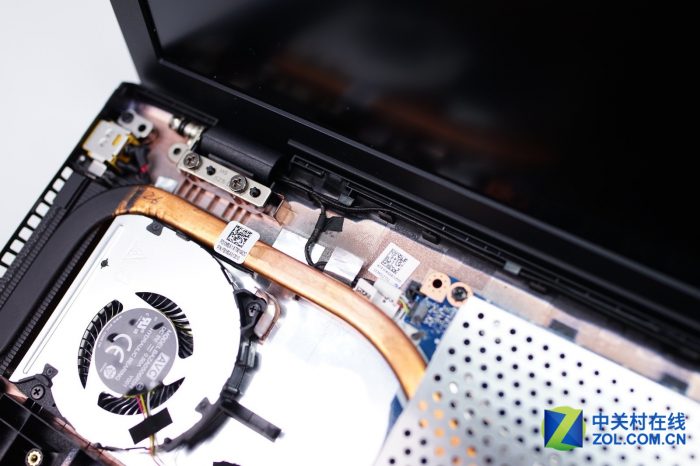 The laptop has designed cable manager for the Wi-Fi cable and LCD cable, which enables it to have a tidy internal design.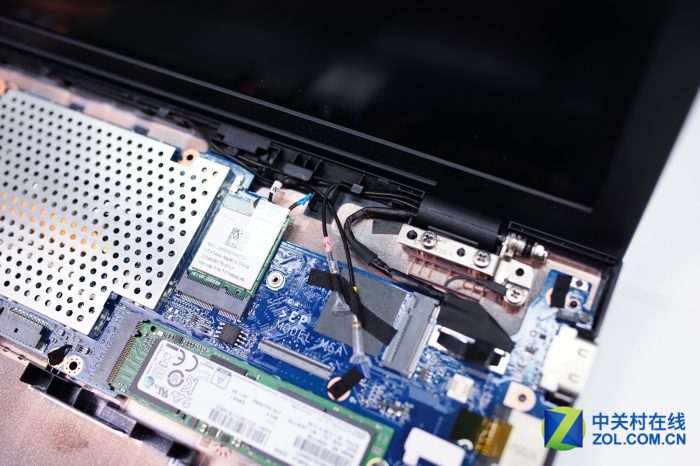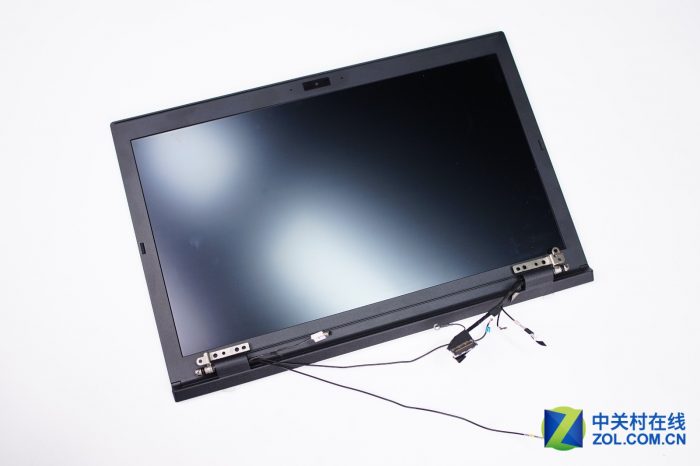 Disconnect all the ribbon cables and remove the hinge to take out the screen.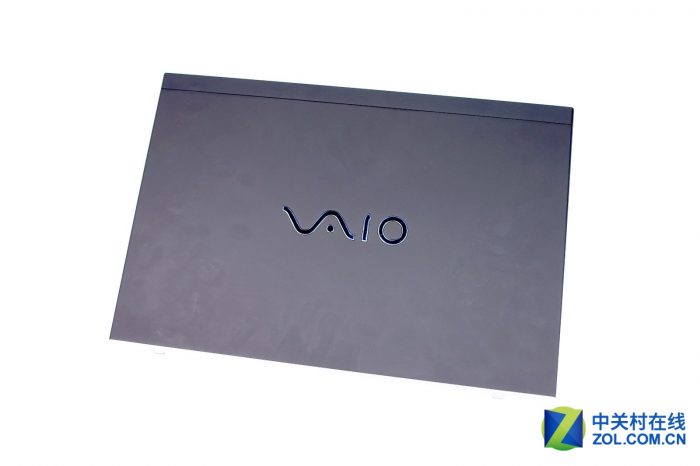 Putting the laptop's antenna on the top of the screen brings the best effect. This is the result that VAIO gets from the professional testing environment and test instrument. That's why VAIO laptops' antenna is basically placed at this place.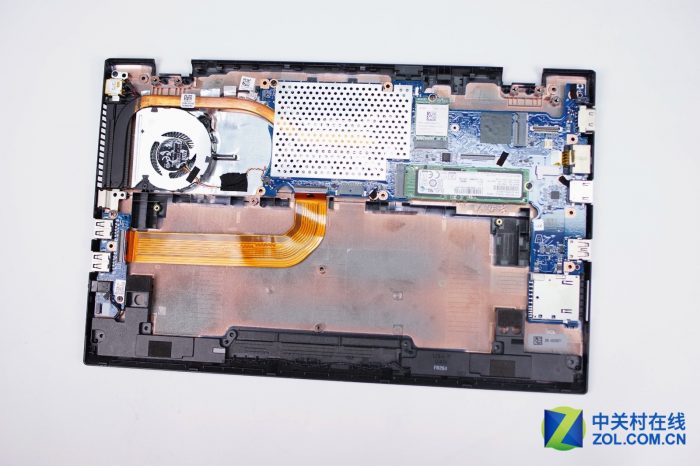 It is the battery, screen, and surface.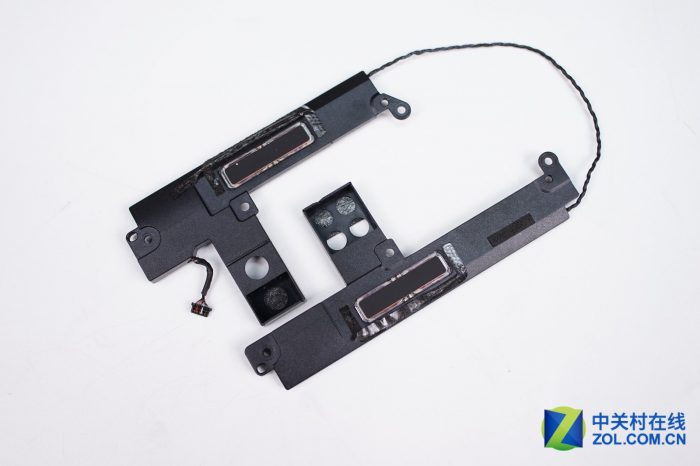 The loudspeaker has proper volume.