Today, we will start the teardown of the Xiaomi USB Type-C 65W power adapter – ADC6501TM.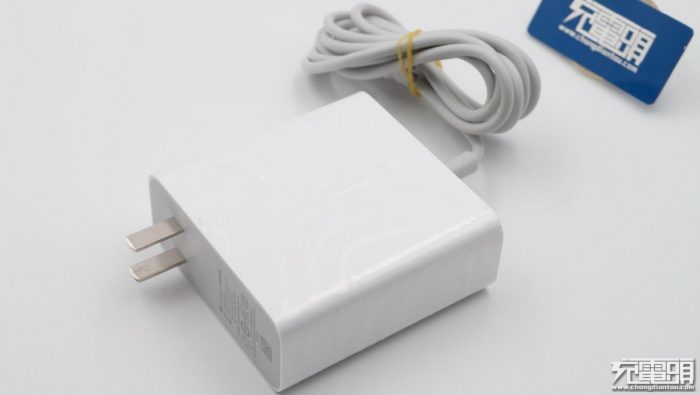 The Xiaomi USB Type-C 65W power adapter looks basically the same with the 45W power adapter except for its slightly larger volume.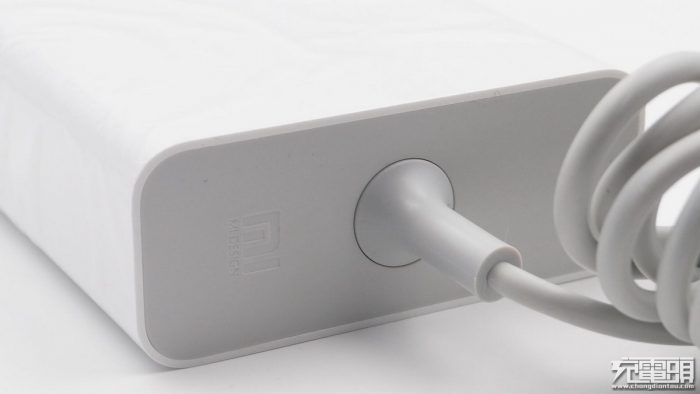 The root of the power output cable has been strengthened, which aims to ensure durability. Besides, we can see Xiaomi's logo.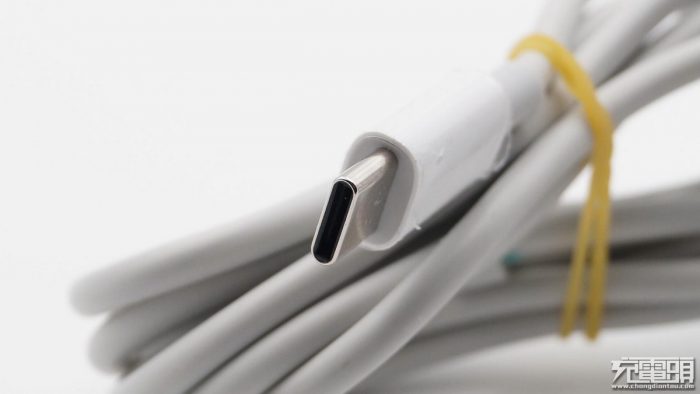 The Type-C data cable plug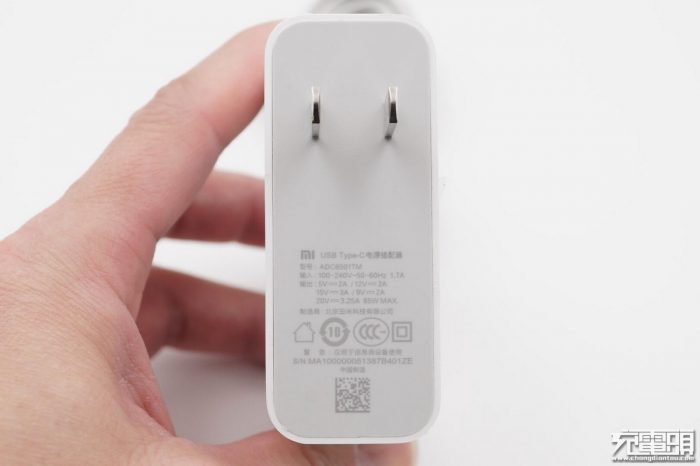 The power adapter supports 5V, 9V, 12V, 15V and 20V voltage output types. Its max output power is 65W.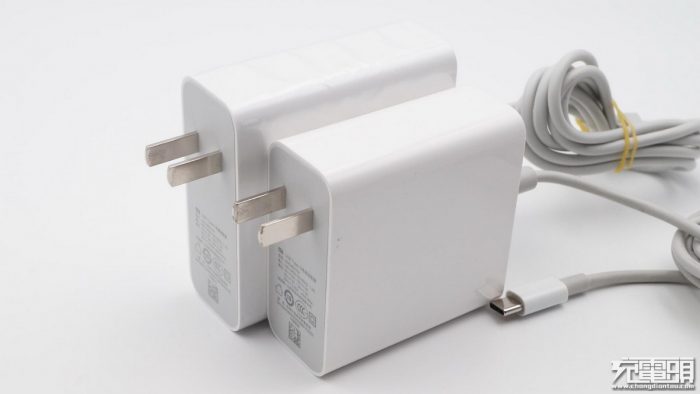 The volume difference between 45W and 65W power adapter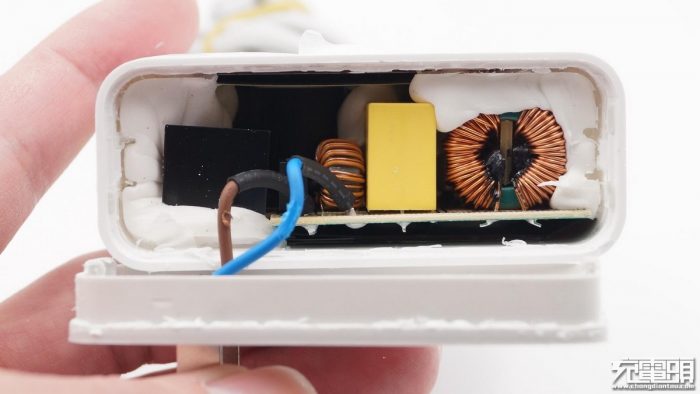 The cover of the electric supply plug uses ultrasonic welding. After removing the cover with a crowbar, we can see the glue between the power circuit and the shell. The power circuit still can't be taken out after we remove the glue. Therefore, we need to open the tail cap on the output side.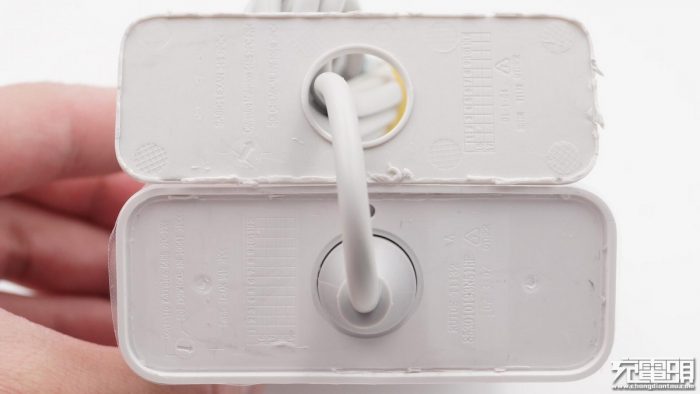 The tail cap adapts dual-layer design. The top layer is weld with the bottom layer through the ultrasonic process.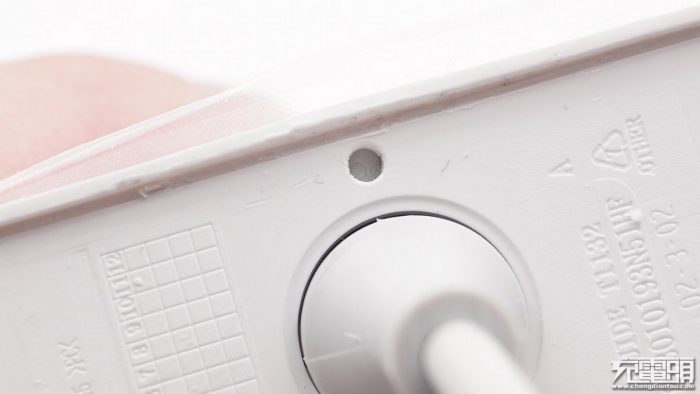 There is a circular hole near the output cable. Use a proper screwdriver to push it slightly.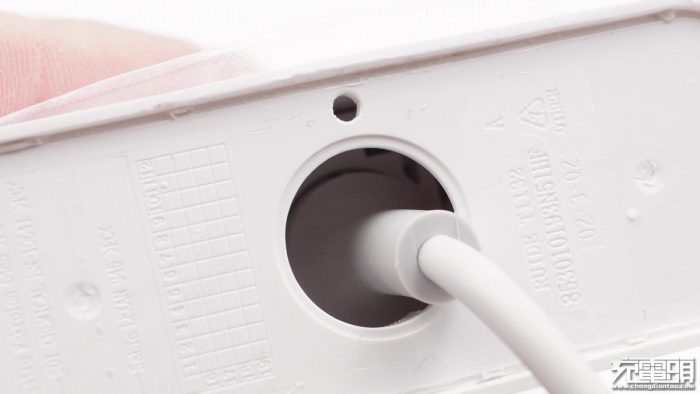 Take out the metal shield cover.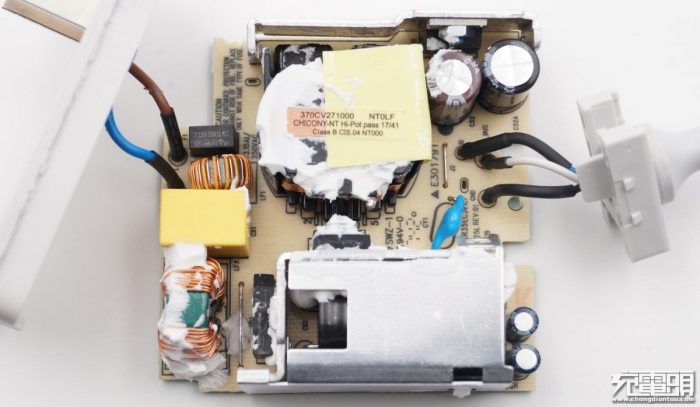 The front of the circuit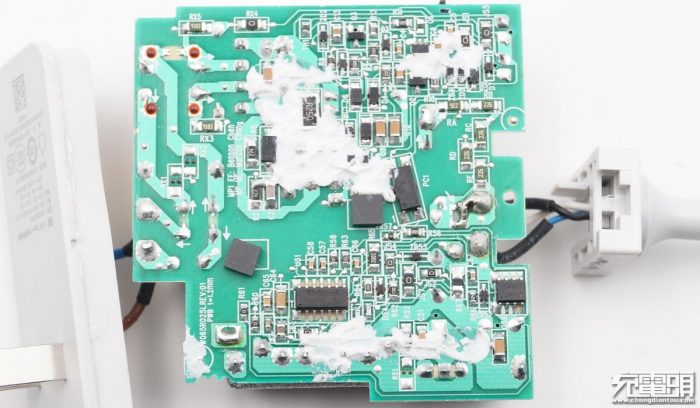 It is back of the circuit. Such component layout is good for power heat dissipation.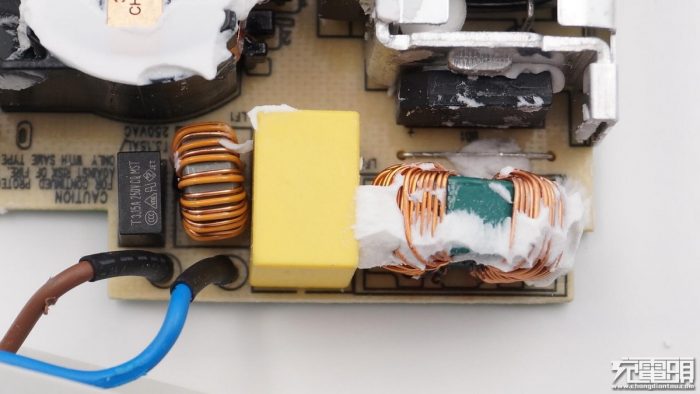 Protection on an output end of the electronic supply and EMI circuit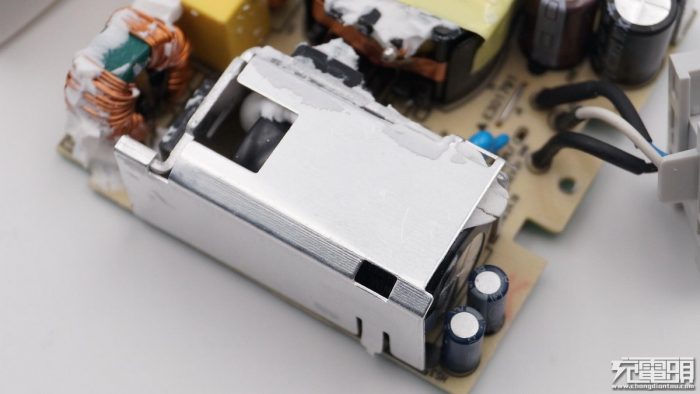 The main capacitor is covered by an independent metal shield cover.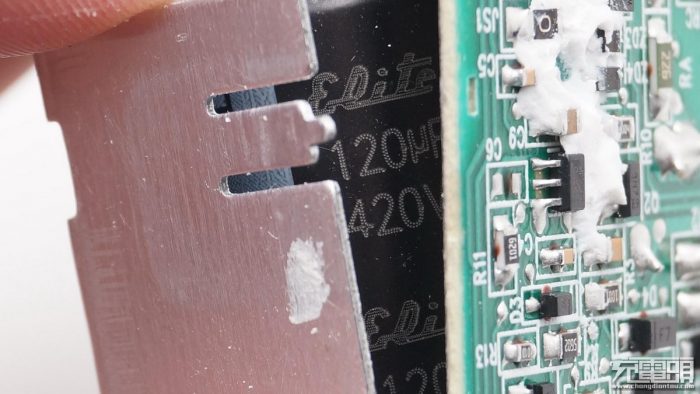 From the slot, we can see the main capacitor's brand and specification. Taiwan Chinsan ELITE 420V 120μF.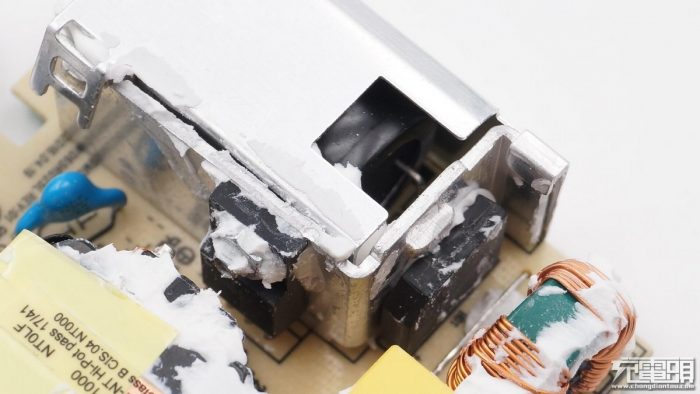 The rectifier bridge shares a heat dissipation chip with the main switching regulator.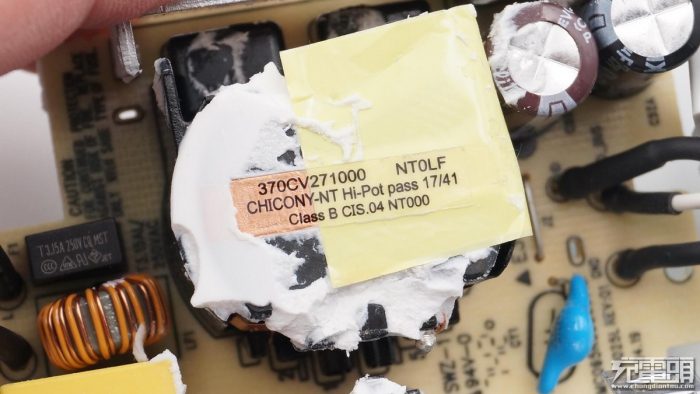 Transformer parameter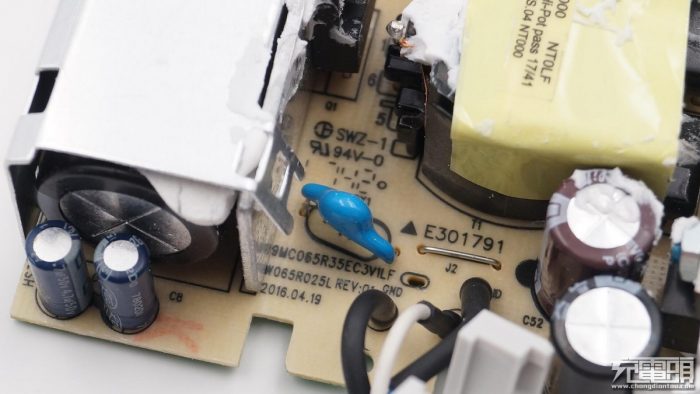 Blue anti-interference capacitor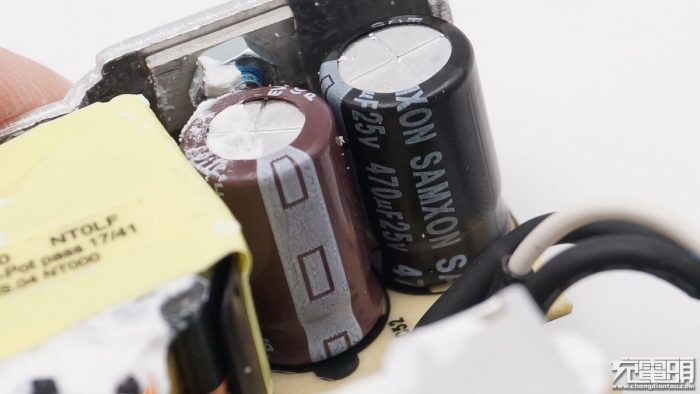 Two electrolytic capacitors on the output side are in parallel. SAMXON 25V 470μF. Taiwan Chinsan ELITE 25V 680μF.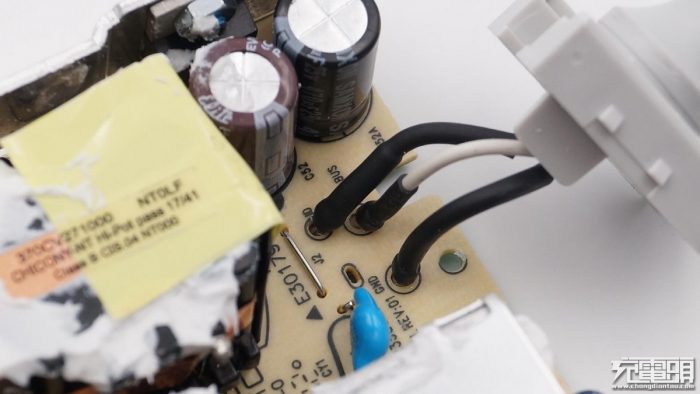 The Type-C output cable has three cables.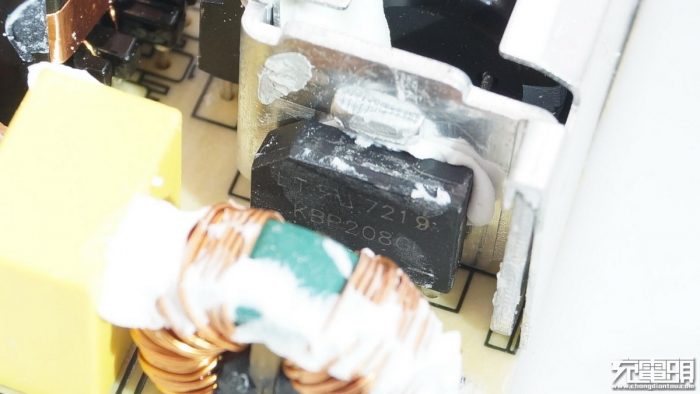 LITEON rectifier bridge KBP208GL 2A800V.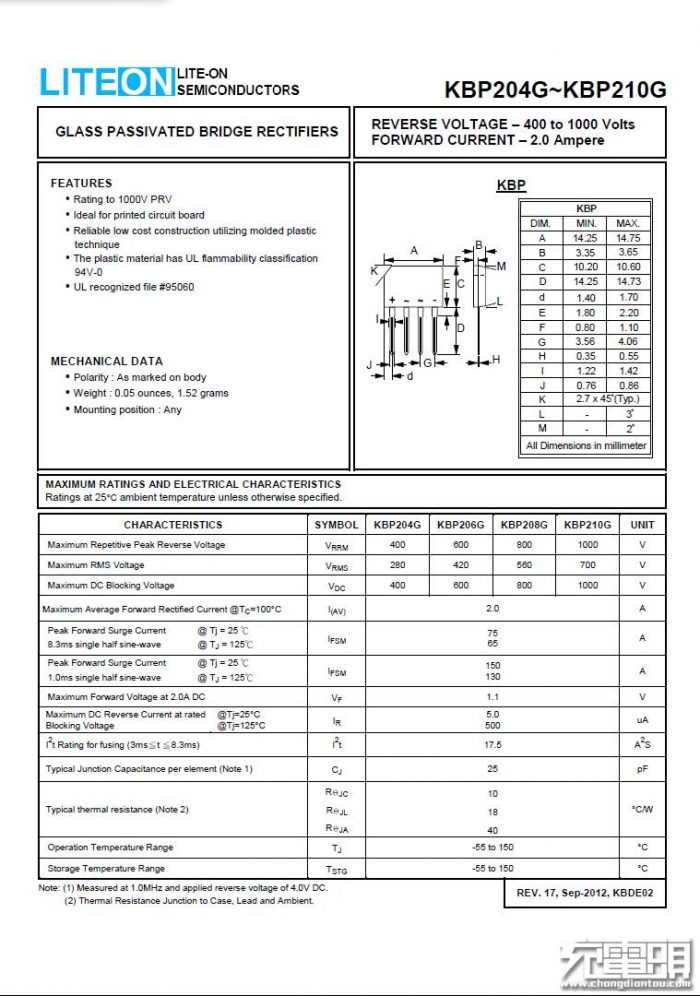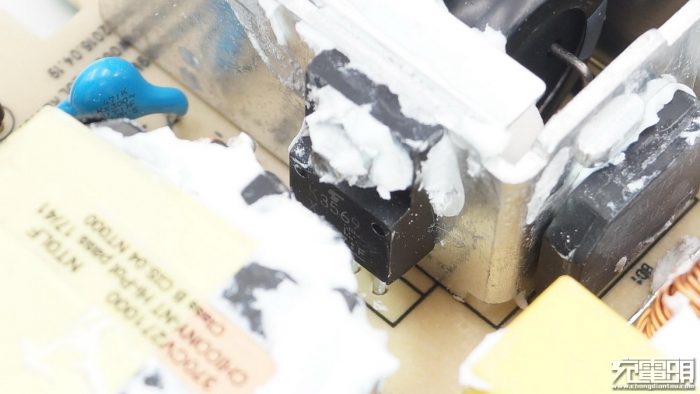 Toshiba K3569 main switching regulator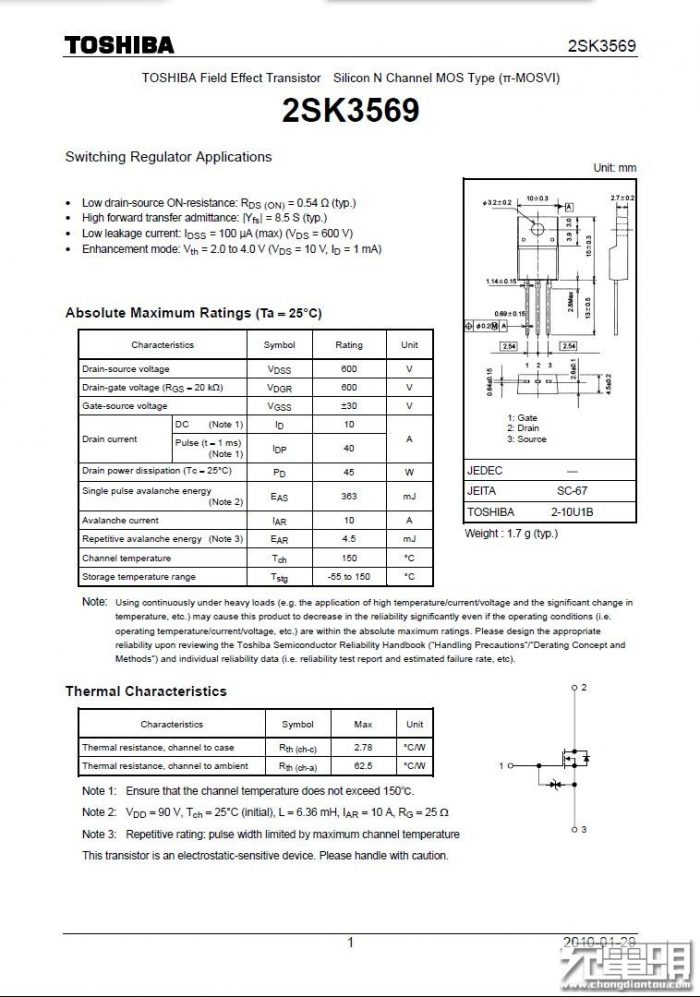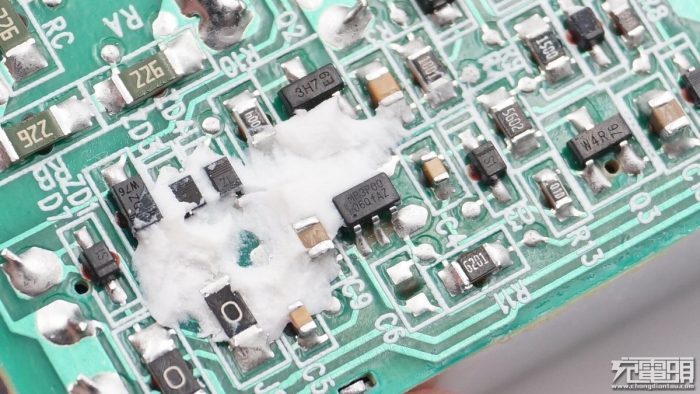 PWM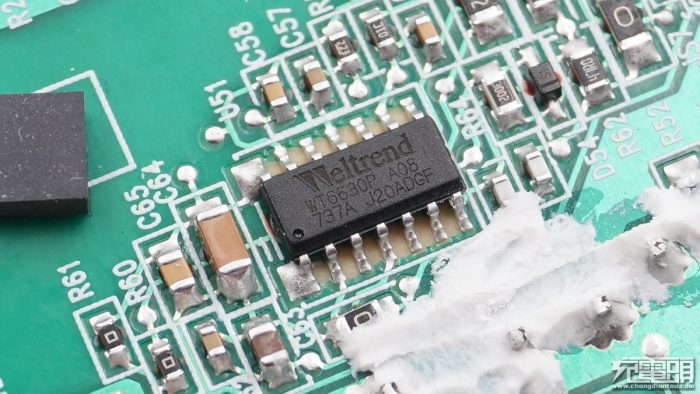 Taiwan Weltrend USB PD controller WT6630P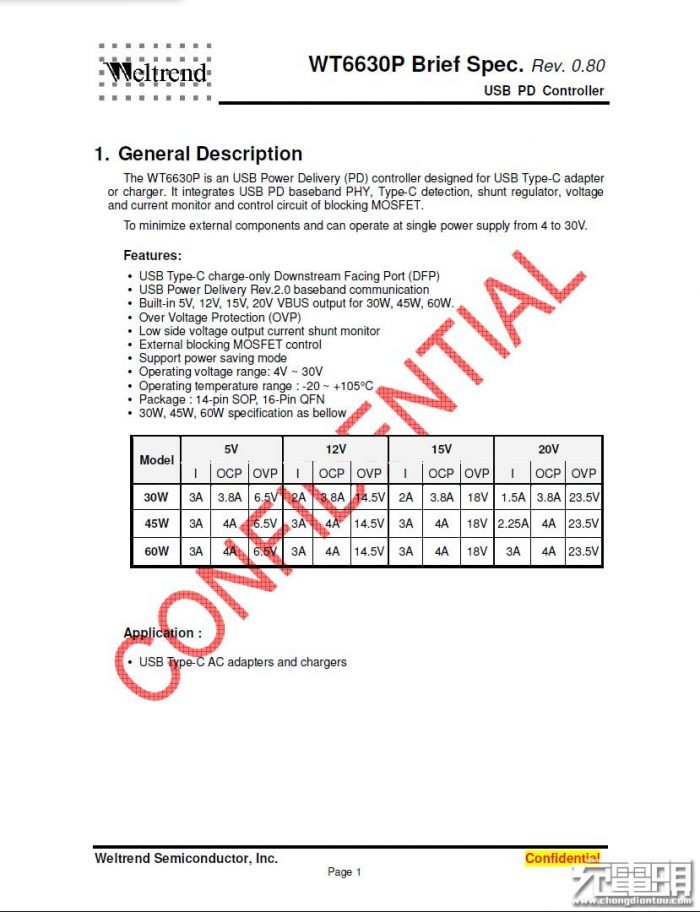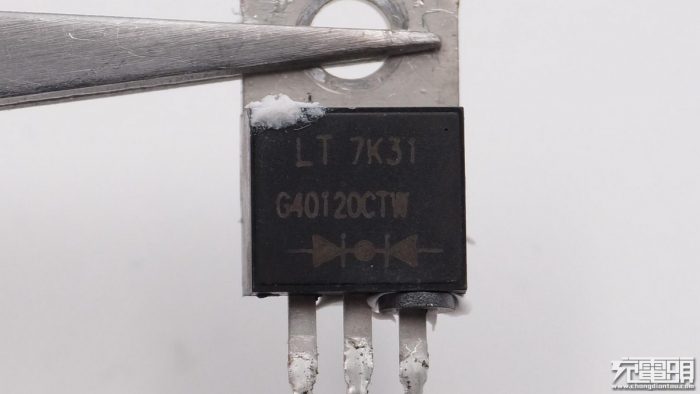 LITEON Schottky barrier rectifier G40120CTW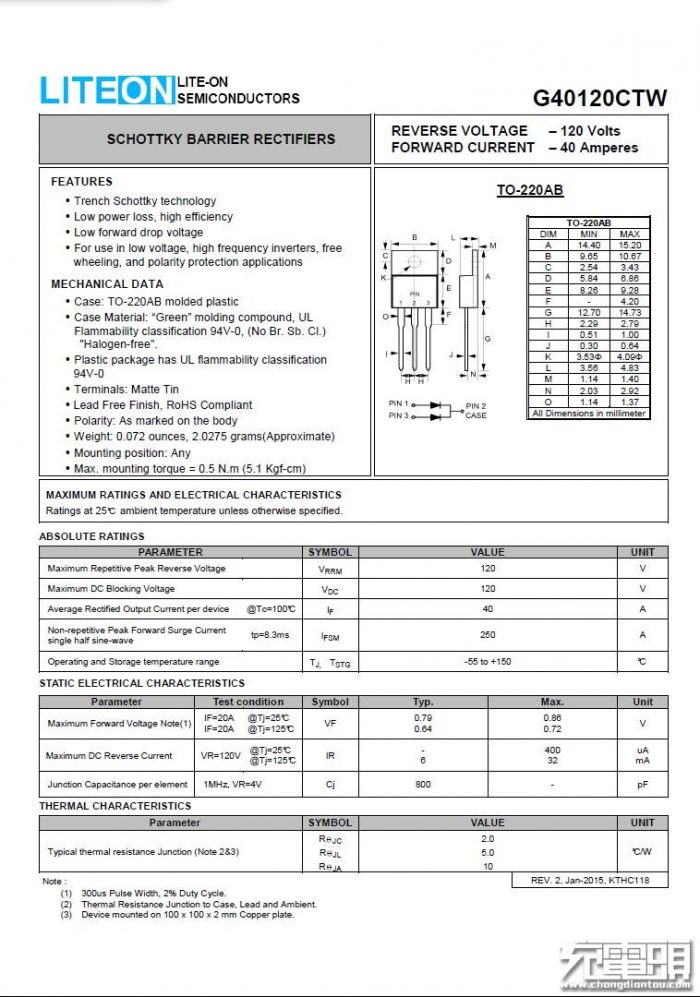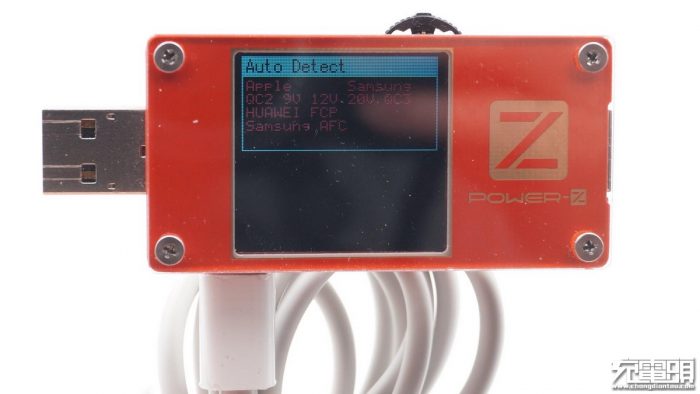 Use POWER-Z to trigger the fast charging mode, and the result suggests that the adapter fails to support any popular fast charging mode.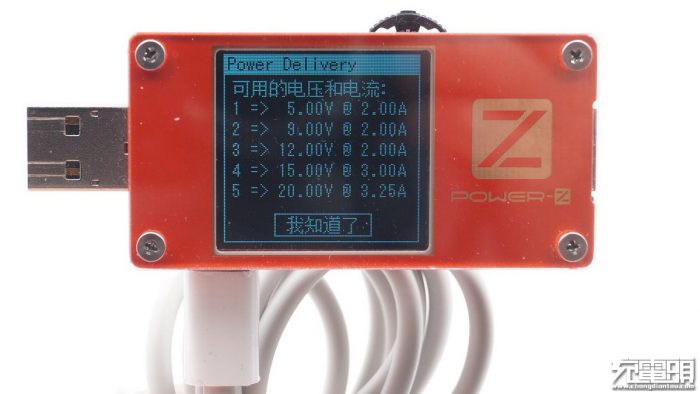 Use POWER-Z to trigger PD mode, and the result suggests that all the max currents that the adapter support in different voltage under PD mode is completely consistent with the data on the product package.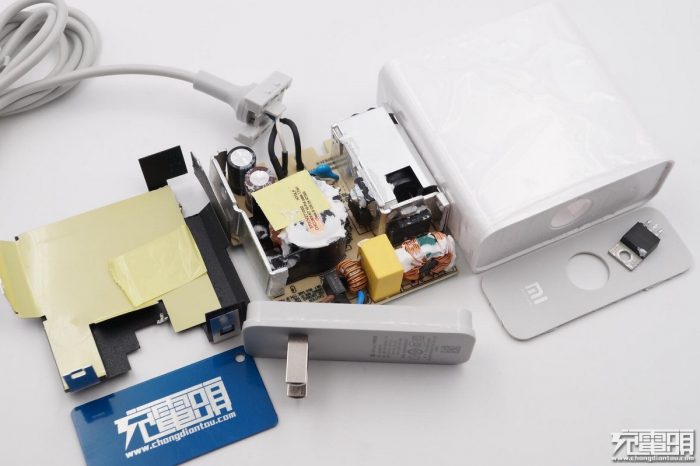 All the adapter components