Today, Vivo announced on its official Weibo that Vivo and Zeiss will hold a global imaging strategic cooperation conference on December 17, and will officially announce the cooperation between Vivo and Zeiss in camera. It is expected to be similar to the cooperation between Huawei and Leica. Zeiss will Help Vivo debug camera and photo imaging algorithms.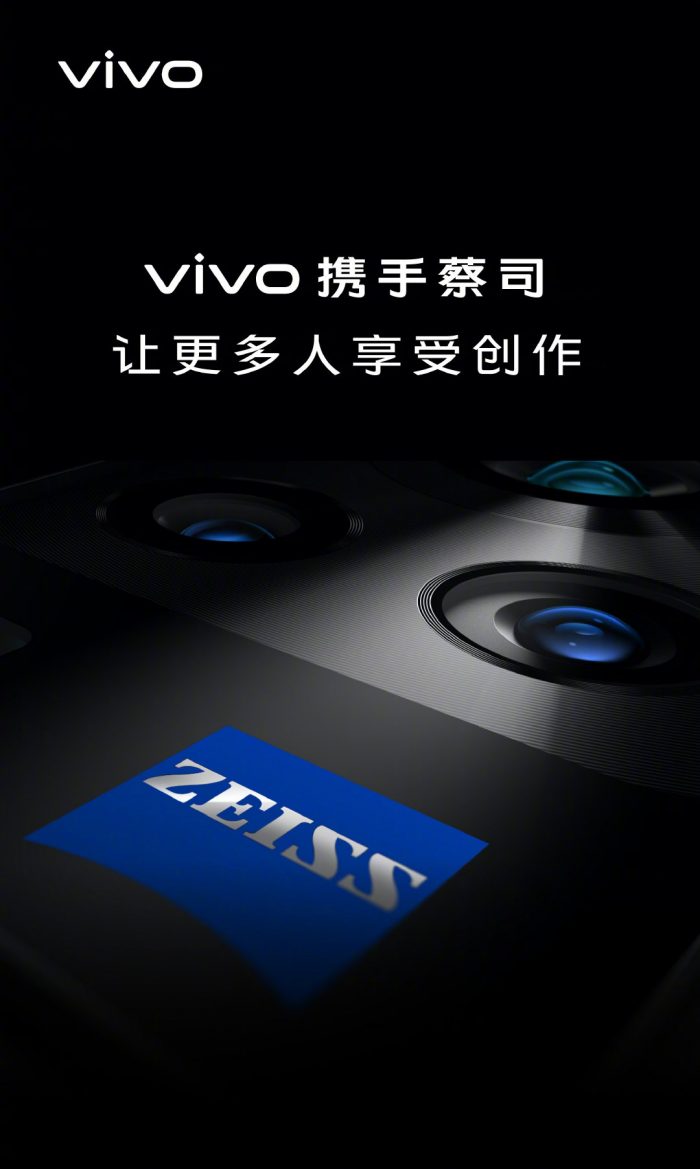 As we all know, the Zeiss Group has a history of 100 years. As long as you mention Zeiss, it must be associated with expensive and high-quality optical lenses. Zeiss lenses are generally regarded as first-class, well-designed, and superior lenses that can produce high-quality images. This time, Vivo and Zeiss jointly launched the X60 series of mobile phones, which is bound to be greatly improved in terms of camera quality and texture.
Today, Vivo also released an X60 promotional poster. From the poster, it can be seen that Vivo should be cooperating with Zeiss Group this time. Vivo officially stated that the X60 series of camera lenses are jointly developed by Vivo and Zeiss.
It can be seen from the poster of the Vivo official announcement: The rear camera module of the Vivo X60 is composed of a micro-PTZ main camera, two parallel camera lenses, and a ToF camera lens. There is also information above showing ZEISS Vario-Tessar 1.48-3.4/16-125 ASPH. The "ZEISS" logo is printed on the lower right corner of the lens.
In addition, according to the current news, the X60 series will feature the Samsung Exynos 1080 chips, run the latest OriginOS. It is worth mentioning that Vivo X60 Pro+ is also the first batch of mobile phones equipped with the Snapdragon 888 chip.