This morning, Vivo has officially confirmed that the all-new Vivo X60 series is coming soon. The company has posted the launch poster on their official Weibo account, in which some more specifications information has also been revealed.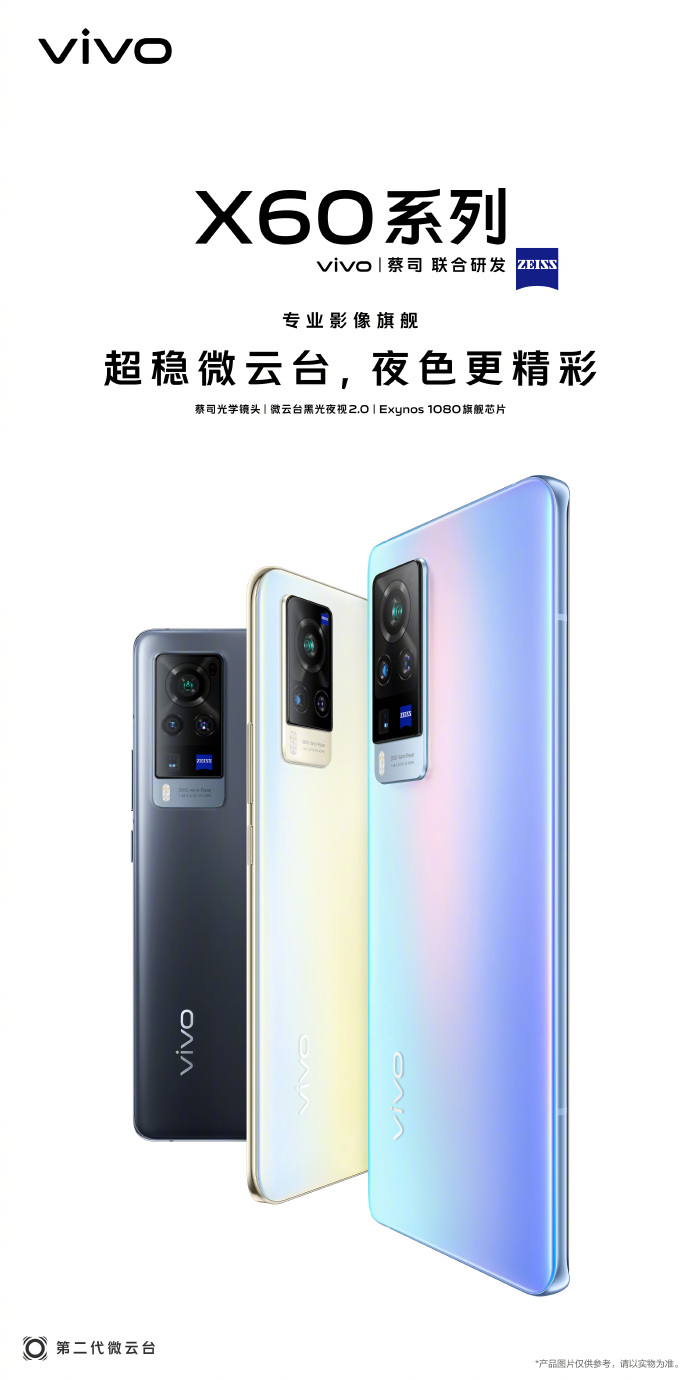 As mentioned, the all-new Vivo X60 series will feature an Ultra-Stable Micro-Head Camera sensor. The company also stated that the Vivo X60 series's camera setup is being developed by Vivo and Zeiss, featuring Zeiss optical lenses, micro-panel blacklight night vision 2.0.
It can be seen that the poster also includes the renders of the device. After zooming in on the picture, the details of the camera can be seen. The following lenses are included: a micro-head camera lens, two parallel camera lenses, & a ToF camera lens. At the bottom of the lens, "ZEISS Vario-Tessar 1.48-3.4/16-125 ASPH" is also mentioned.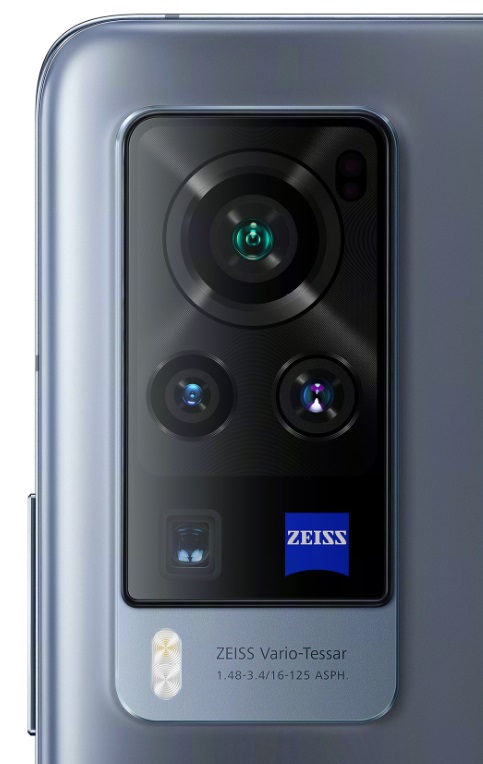 The poster also mentioned that the Vivo X60 series would also include Exynos 1080 chipset. The chipset may get features on the standard & pro version only. The all-new Exynos 1080 is a 5G chipset, based on 5nm production. It includes 1x Cortex-A78 core (@2.8GHz), 3x Cortex-A78 cores (@2.6GHz) and 4x Cortex-A55 cores (@2.0GHz). The chipset also got a Mali-G78 (10-cores) GPU.
As reported earlier, the all-new Vivo X60 is expected to feature a 120Hz single punch-hole flexible screen. It will be equipped with the latest Origin OS (from Vivo). The higher-end version, known as Vivo X60 Pro+, would feature the flagship Snapdragon 888 chipset.
The all-new Vivo X60 series is set to be launched on 29th December (as mentioned in the official post).