For a long time, we have observed that Xiaomi's upcoming flagship models from the Xiaomi 14 series were getting surfaced on different certification sites, but there was nothing from the officials. However, the officials have finally announced Xiaomi's upcoming flagship series just now.
This morning, Xiaomi (on Weibo) officially announced that the all-new Xiaomi 14 series will be launched on October 26 at 7 PM (as per Chinese Timing). Not only that, the company has also made an announcement regarding its upcoming HyperOS and the all-new collaboration with the Leica lens.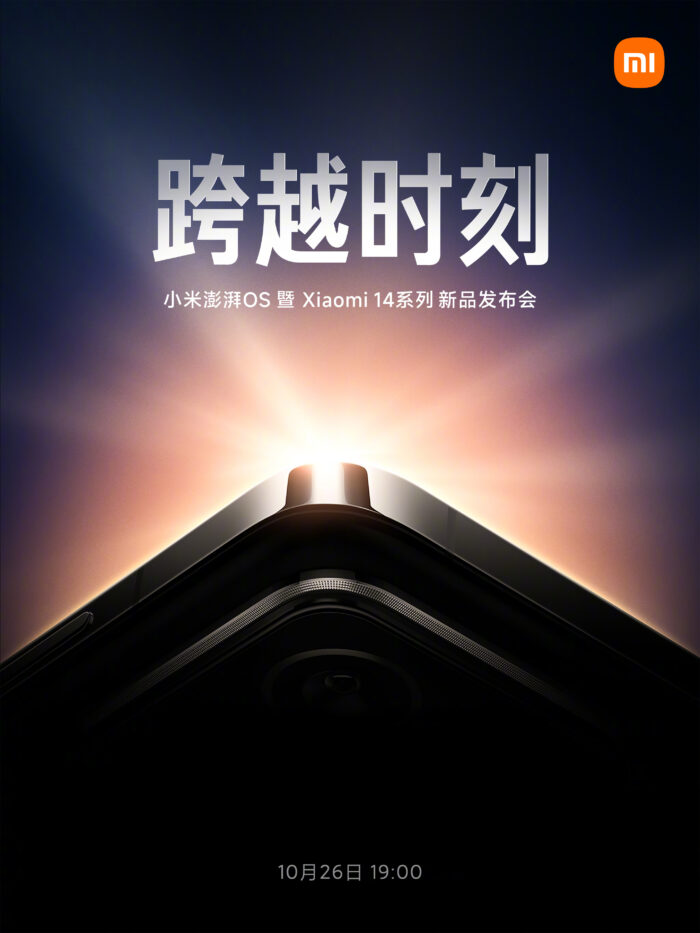 As per the announcement, the HyperOS from Xiaomi will also debut at this event, and for the first time, Xiaomi's devices will gradually replace MIUI and will use a new operating system. It is expected that this OS wouldn't be limited to smartphones only but also will be used in Xiaomi's EVs.
Lastly, the company has also mentioned that they have collaborated with Leica lens, and a "new generation optical system solution" is jointly constructed with a new professional high-dynamic image sensor for mobile optics.
In the announcement poster, a glimpse of Xiaomi 14 can be seen. It can be judged that it adopts a flat-edge frame, just like the predecessor model.
It is worth noting that both devices in the Xiaomi 14 series (including the Standard and Pro models) would be powered by Qualcomm's next-generation flagship (Snapdragon 8 Gen3). The chipset is expected to launch in the Qualcomm Summit 2023, coming in just 1-2 days.
Also Read: Dimensity 9300 with OPPO Find X7 Got Appeared on Geekbench 6
In terms of specifications, the chipset adopts a new 1+5+2 architecture layout, which includes 1x Cortex-X4 Ultra-Core (clocked @3.3GHz), 3x Cortex-A720 P-Cores (with higher frequency @3.15GHz), 2x Cortex-A720 P-Cores (with lower frequency @2.96GHz) and 2x Cortex-A520 E-Cores (clocked @2.27GHz).
For more information regarding the Xiaomi 14 series, check out our previous articles.