This morning, OnePlus Mobile has officially announced that they will hold the OnePlus Image Communication Conference on March 8 (at 2 PM Chinese Timing), while also mentioning that "changes are happening, and the future is coming quietly."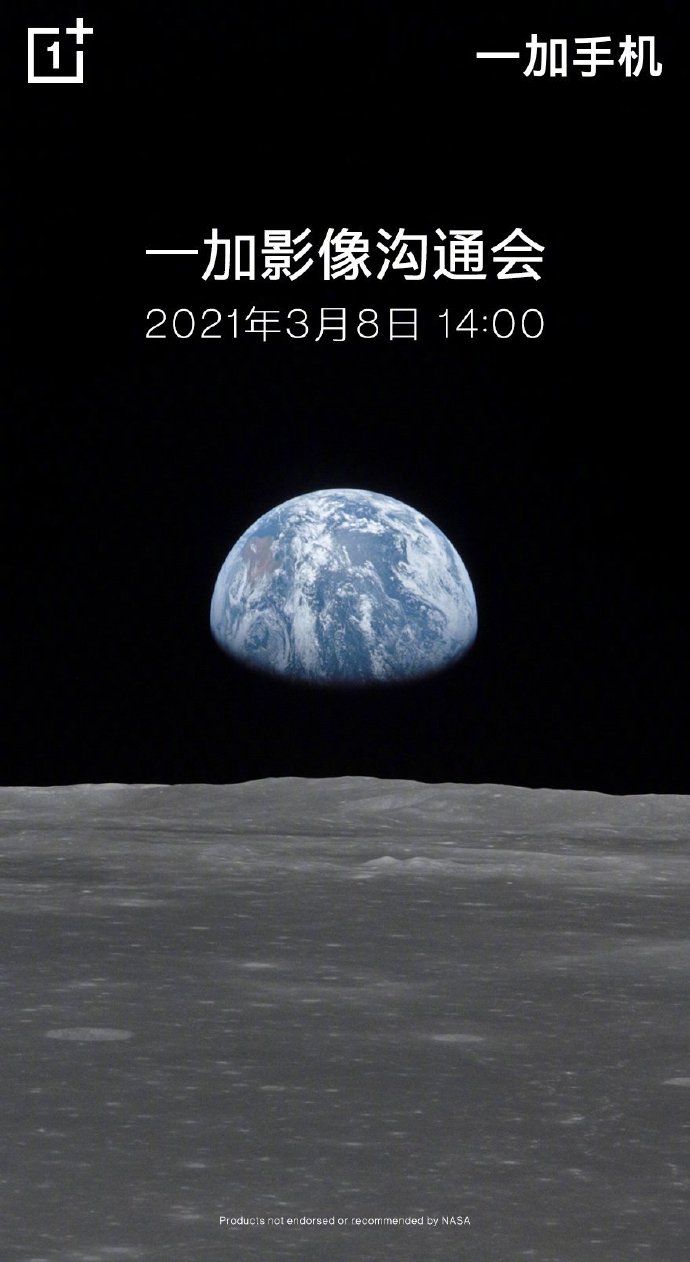 The CEO of OnePlus Technology and Founder of OnePlus Mobile (Carl Pei) stated that OnePlus Video Communication would be a blockbuster start for OnePlus in 2021 and a new start for them, "There are dry goods and surprises."
It is worth mentioning that the OnePlus Image Communication Conference's official poster uses an image clicked from a Hasselblad camera. On March 1, the CEO also posted this Hasselblad camera's photo on its official accounts, which points us that OnePlus' new flagship series (OnePlus 9) is expected to feature a camera setup manufactured in collaboration with Hasselblad.
It is also known that this photo is "The Earth Rise" seen from the Apollo 11 spacecraft, the first photo of Hasselblad's history on Hasselblad's official website.
As per Hasselblad, the journey of cooperation with NASA was began in 1962 with the Mercury Project. In October 1962, the modified Hasselblad 500C camera went into space with the Mercury Project. The astronaut "Walter Schirra" successfully took beautiful photos during six circumnavigations of the earth with that camera.
The upcoming event OnePlus Image Communication Conference will be held on March 8.