It was reported that ZTE will launch the new generation of its Axon series smartphone, but now it seems that the company is about to launch another model before the launch of the new flagship Axon 30 Pro smartphone.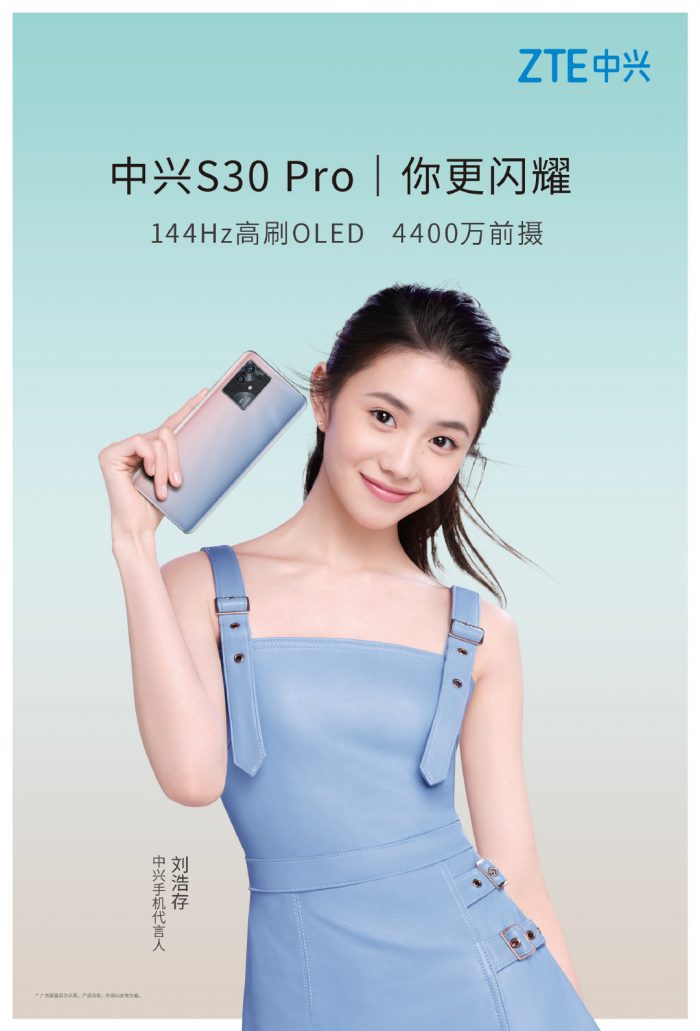 ZTE has recently announced that a new smartphone named ZTE S30 Pro will be launched soon. In addition, the company has also mentioned a few specifications of the device as well. It can be seen that ZTE S30 Pro will feature an OLED display, which supports a 144Hz refresh rate as well.
A 44MP Camera lens is also confirmed to feature on the front side. Maybe, the 44MP camera lens is the same one used in the Vivo S9 front camera. The launch poster has also revealed the backside of the phone in which it is observed that the phone feature a Quad-Camera setup.
The Quad-Camera setup is placed in a rectangle-shaped camera bump. Moreover, the primary camera lens is 64MP. The phone has a new gradient color (mixture of pink and blue) on the backside with curved sides.
It is currently unknown that whether it would be a mid-range device or a flagship device. The company didn't reveal the device's complete specifications, but it is expected that it will be revealed soon as the launch time becomes near.
For now, the officials said that the launch date would be announced soon.