For a very long time, people were waiting for the new flagship series from Honor. But until now, no official news was revealed. Even the expected models also clear almost every Certification. Finally, today, the company has officially confirmed the existence of new series.
This morning, Honor Mobile uploaded a teaser video (on their official Weibo account) of the upcoming Honor 50 Series. It is observed that the number "50" (from Honor 50) was very prominent in the teaser video. As mentioned, this new flagship series will be launched in Shanghai on June 16.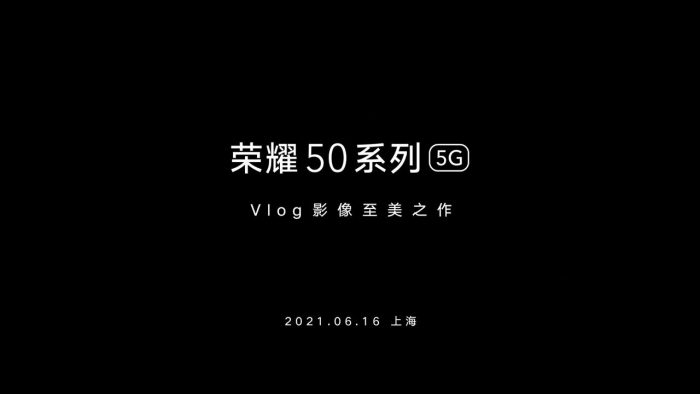 In the teaser, it is concluded that the phone would be camera-focused. Only the lens of the Honor 50 series model has been shown in the teaser video. The officials further mentioned in the end: "Love the vlog image to the beauty with the image collection."
Honor has further announced that it will launch its first TWS Active Noise Cancelling Headphones, named Honor EarBuds, on the same day (as the Honor 50 Series launch event). The official poster didn't have any sign of appearance.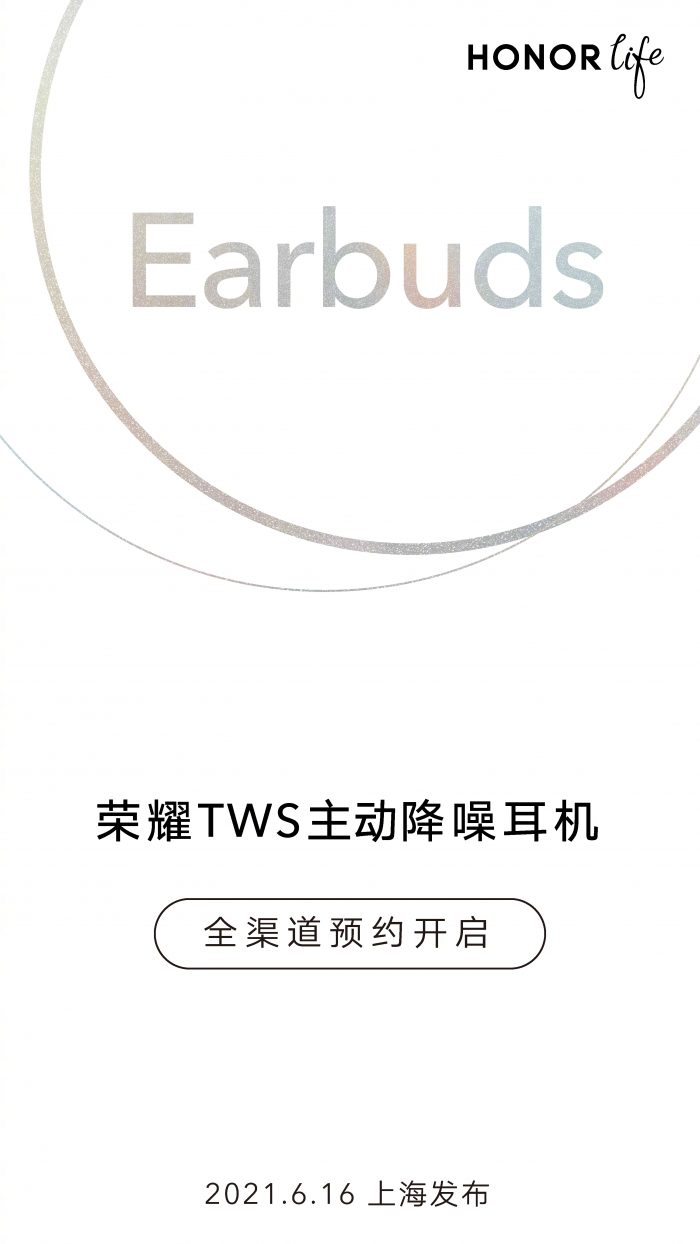 As per previous info, the new Honor 50 series will consist of three models: a standard version, a Pro version, and a high-end version, the Pro+ model. The first two models will feature Snapdragon 778G chipset, while the top-of-the-line model features Snapdragon 888 5G chipset.
Through 3C Certification, it was also revealed that the Honor 50 series would also bring the company's first 100W self-developed charger, which is expected to come with Pro models. The standard model is confirmed to feature the old 66W Huawei charger.
The previously leaked live image of the Honor 50 series revealed that it would at least come in the following three colors: a green-orange gradient color, a blue-violet gradient color, and a color similar to Huawei's Sky Realm.
It will use AG matte technology, a 1+2 dual-ring triple-camera design on the back, which might feature the following lenses: A Periscope Lens + Outsole Main Lens + Ultra-Wide Lens, consistent with the circular camera module in the trailer.
For complete information regarding the upcoming Honor 50 series, we have to wait until June 16.