On March 19, Honor CEO Zhao Ming said in an interview with the media: The best way to respect Huawei is for Honor to develop better. Honor will launch an ultra-high-end flagship Magic series this year. In addition to innovative technologies, some of Honor's product plans have introduced top designers in the industry, especially the Honor Magic series, which will be very attractive and competitive. The new Magic flagship product is under development and will be available this year. It is definitely the best. In the future, Honor Magic will surpass Huawei Mate series and P series.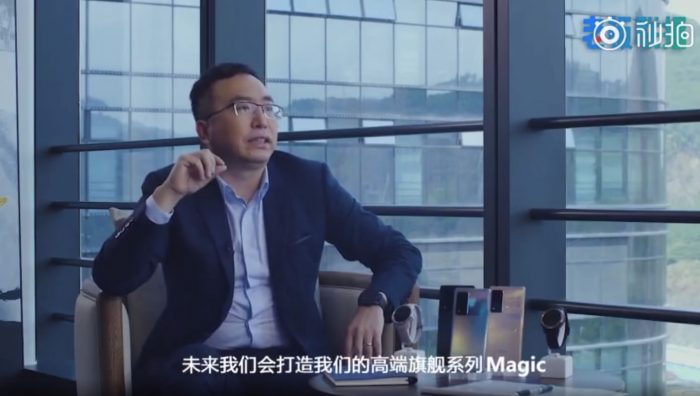 In December 2020, on the occasion of the 7th anniversary of Honor, Zhao Ming revealed at a forum with fans that Honor will launch a super flagship in the future and will also have its own "Mate and P" series.
As the flagship product of Honor in the future, the first-generation Honor Magic adopts advanced body design and AI computing capabilities, while Honor Magic2 has ten self-developed technologies. This time, Zhao Ming said that Honor will restart the Magic series and position the top high-end flagship, which is expected to incorporate more innovative technologies.
Earlier, according to the report by Tencent, people familiar with the matter revealed that Honor will release high-end flagship products equipped with Snapdragon 888 in July as soon as possible.
Since Honor's R&D team became independent from Huawei in November last year, Honor's high-end strength has gradually emerged. Honor has inherited many outstanding technical experts from Huawei, as well as camera technology, process technology, architecture design, and other core technologies, including imaging, communication, system design, algorithm, AI, and other fields.