Yesterday, the famous brand Lenovo had revealed that their upcoming "Lenovo Legion Pro" gaming smartphone would feature a 144 Hz refresh rate display with the latest chipset of Qualcomm "Snapdragon 865+". Today, the company has revealed something more regarding the upcoming phone.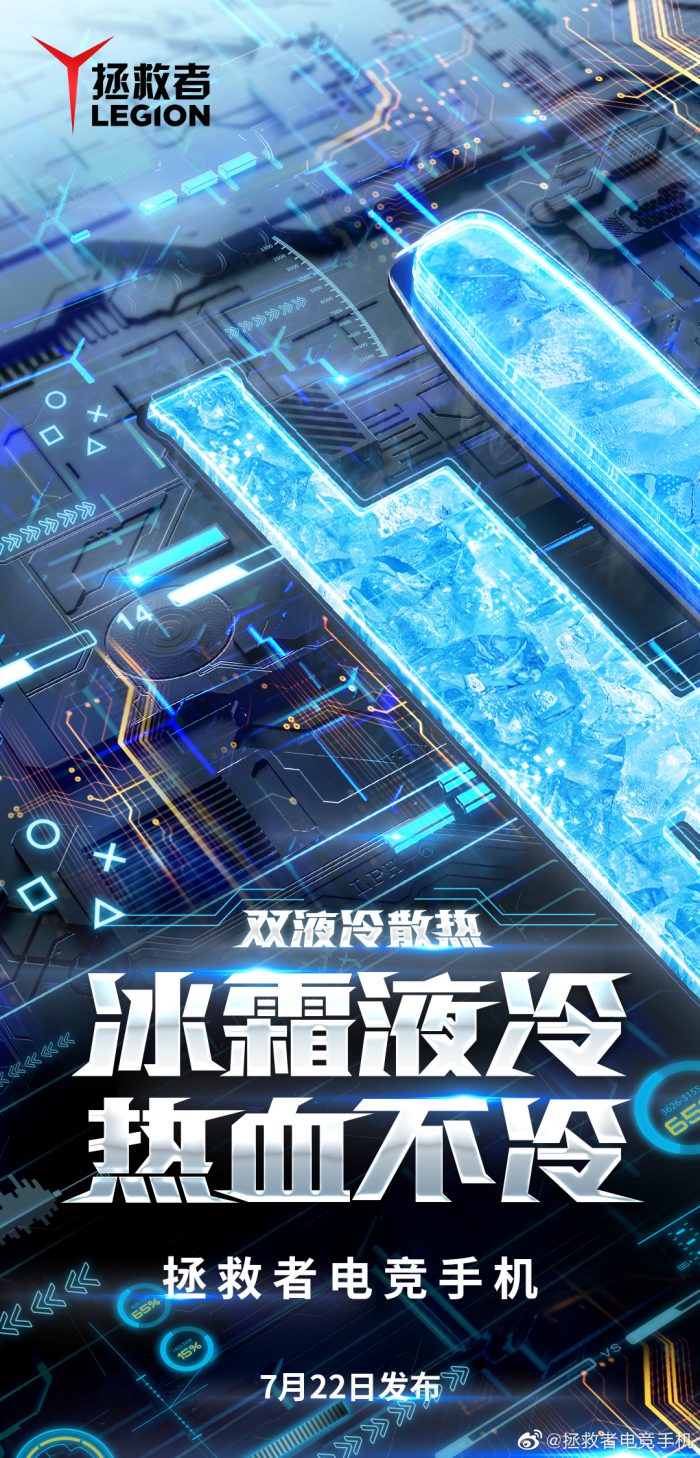 Today, the company has announced that the phone will be equipped with a dual liquid cooling system for providing the best gaming experience without any overheating and lagging issues. Inside the dual liquid cooling system, the frosted liquid is used for cooling purposes. The new gaming phone also consists of a 14-point temperature control matrix to monitor the body temperature in real-time.
Observing the specifications of the phone, it seems like that the phone will provide the best gaming experience as the phone also got a 144Hz refresh rate display with this liquid cooling system.
Previously, it was reported that the phone would use a full view screen with a pop camera. The display got a resolution of 2340x1080p (Full-HD+) with a 270Hz touch sampling rate. Some reports also claim that the phone supports dual 45W fast charging (up to 90W), which can charge the full battery in only 15 mints. Moreover, it also got a UFS 3.0 Flash Storage with LPDDR5 memory.
Currently, the known variant of the phone is 16GB RAM with 512GB Storage. The phone is set to be launched on the 22nd of July.