Today, Lenovo's Legion Gaming phone official Weibo announced that the new phone will be released in July.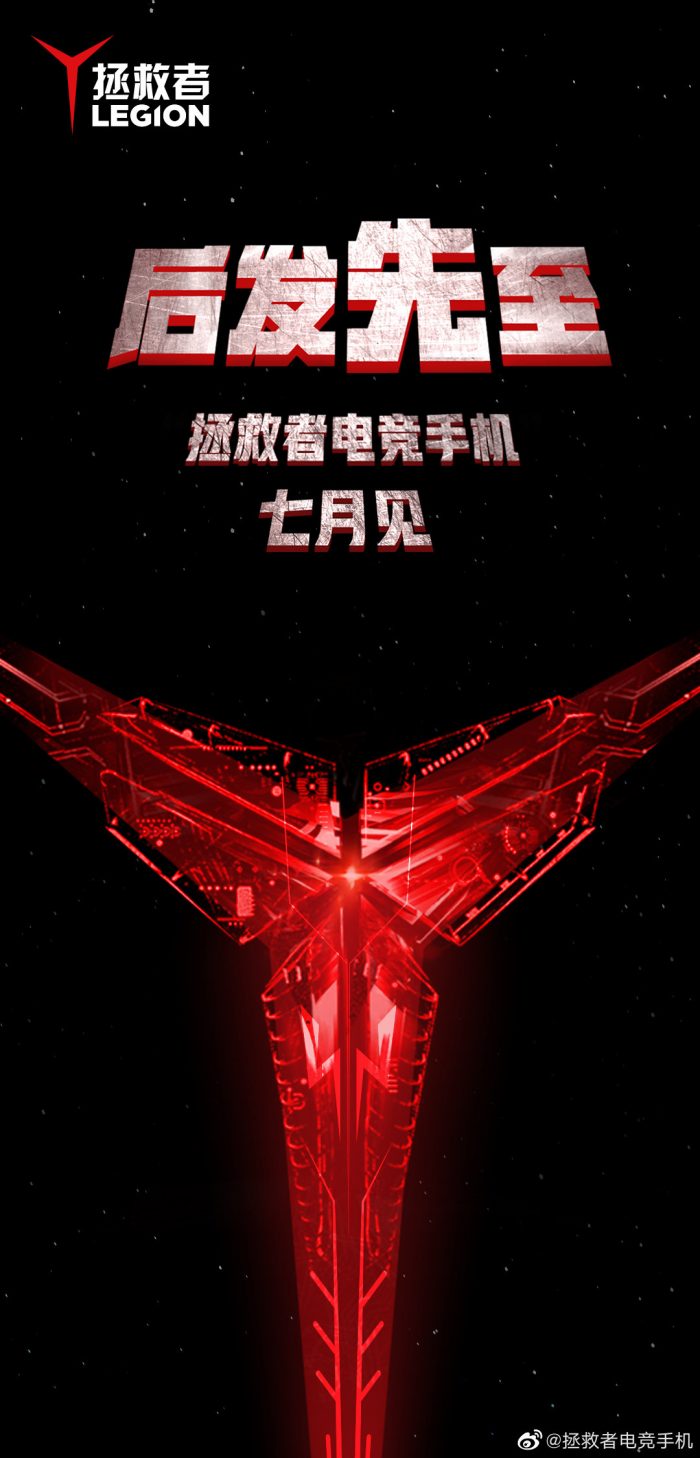 The previous Geekbench information shows that Lenovo Legion Gaming phone feature a Snapdragon 865 processor, 8GB memory, and it runs on Android 10 system. The phone has scored 912 points on single-core and 3291 points on a multi-core performance test (Geekbench 5.1.1 based on Android aarch64).
According to our previous report, this mobile phone has got 3C certification, it with 45W fast charging, and supports up to 90W fast charging.
According to the previous Posters Released by Lenovo, the phone will feature a 90W super-fast charging technology for the first time in the world, and it can fully charge a 4000mAh battery in only 15 minutes.
In addition, according to the previous media exposure information, the mobile phone will come with an OLED screen with a refresh rate of 144hz, and the touch sampling rate will also reach the industry's highest 270Hz.
Lenovo Legion phone also adopts a deeply customized horizontal screen interactive layout: when the horizontal screen is displayed, the status bar is all moved to the right, and the UI of the setting interface is also optimized.
It is worth mentioning that Lenovo has begun to disclose some information about this game phone since December last year. It seems that Lenovo has been preparing for this phone for too long.