Earlier, the ROG gaming phone officially announced that the ROG gaming phone 3 will be unveiled with the Qualcomm Snapdragon 865 Plus 5G mobile platform, but the release date of this phone has not been officially announced. On July 13, the official ROG game phone announced that the launch time of this product was set at 19:00 on July 23.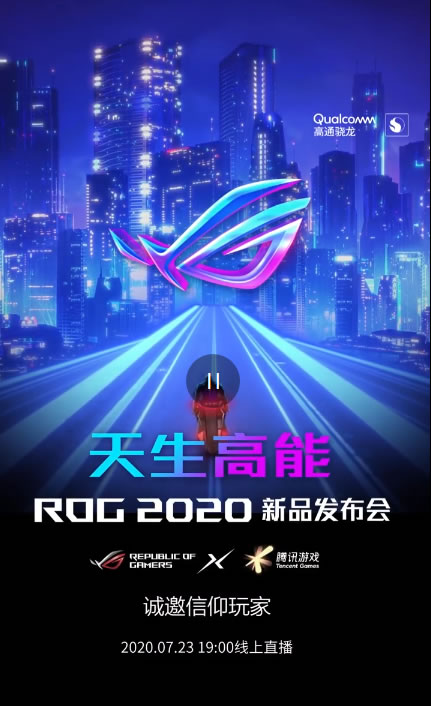 At present, apart from the official announcement that the ROG gaming phone 3 is equipped with Qualcomm Snapdragon 865 Plus 5G, it has not announced more hardware information. However, the phone has appeared on the TENAA. The website shows that it features a 6.59-inch AMOLED screen with a resolution of 2340×1080.
It is has a maximum of 16GB storage, a maximum of 512GB of memory, and runs Android 10. The phone has a 5800mAh capacity battery which supports a 30W fast charging.
The TENAA also announced the camera specs of this phone, On the back, the phone has a triple camera setup arranged horizontally, with a primary 64MP sensor. There is also a flash led at the right of the camera and an ASUS ROG logo under them. On the front side, there is a single 13MP front camera sensor in top bezels.
Most gaming mobile phones are more powerful than ordinary mobile phones, attracting some consumers who love playing games with mobile phones. Currently, the most popular gaming phones on the market include Red Magic 5G gaming phones, Tencent Black Shark gaming phones 3, etc. ROG launches new gaming phones at this time, will giving consumers more choices.