On the International Children's Day, Samsung S8 Pirates of the Caribbean edition is officially on sale in China. The sales price for this edition is CNY 5,988. Except coming with the package of Pirates of the Caribbean, Samsung S8 Pirates of the Caribbean also provides the customized phone case, buckle ring and the theme of Pirates of the Caribbeans on the phone. But it only has Dead Men Tell No Tales edition in 4GB RAM+ 64BGB storage.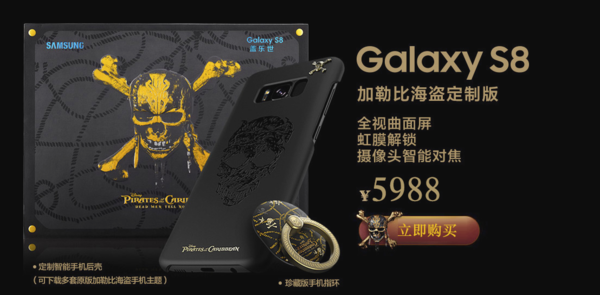 This is not the first time that Samsung has released customized products. Taking the Galaxy S series as an example, Samsung S6 has the Iran Man edition, and S7 has the Batman edition. As these customized smartphones are limited editions, users who love this edition need to take time to buy the edition.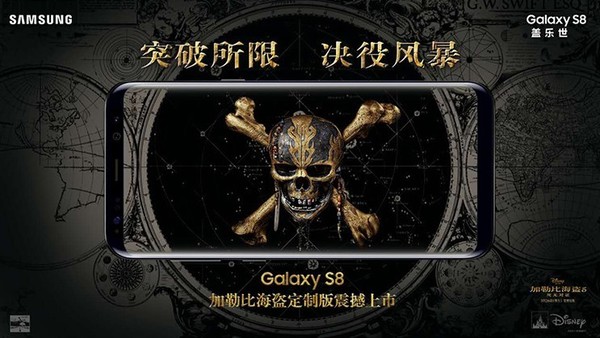 The Samsung S8 is the flagship with the full touchscreen design. The smartphone supports iris scans and comes with a dual pixel 12MP rear camera. It is powered by Snapdragon 835 processor and supports 32bit DSD64 and DSD128 playback quality sound to ensure users better auditory experience.