Xiaomi Redmi Note 3 Teardown
In this guide, I'll explain how to disassemble Xiaomi Redmi Note 3 to remove the back cover, battery, speaker, camera and motherboard. Refer to this guide. You can repair your Redmi Note 3.
Looking for more teardown news? Please follow us on Facebook.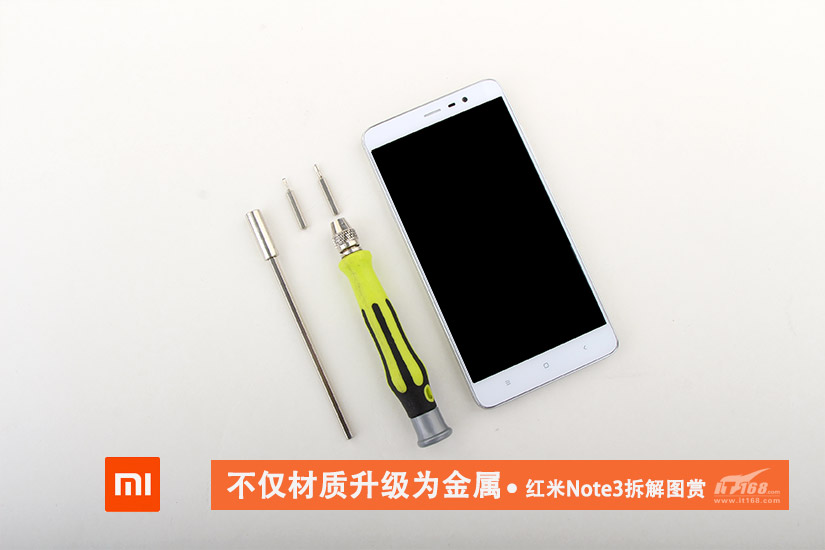 Redmi Note 3 supports dual card dual standbys, using dual Micro SIM card slots.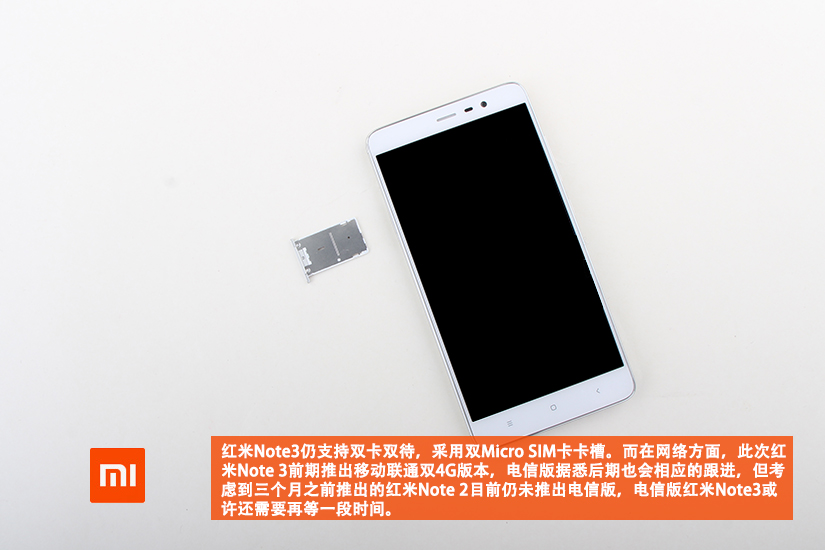 Pry up and remove the back cover with a guitar pick.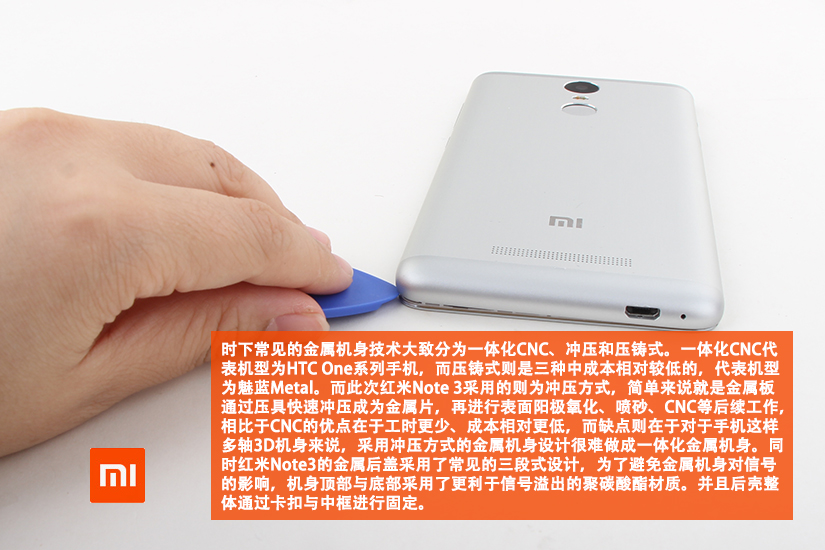 There is a layer of cooling sticker covered the back cover.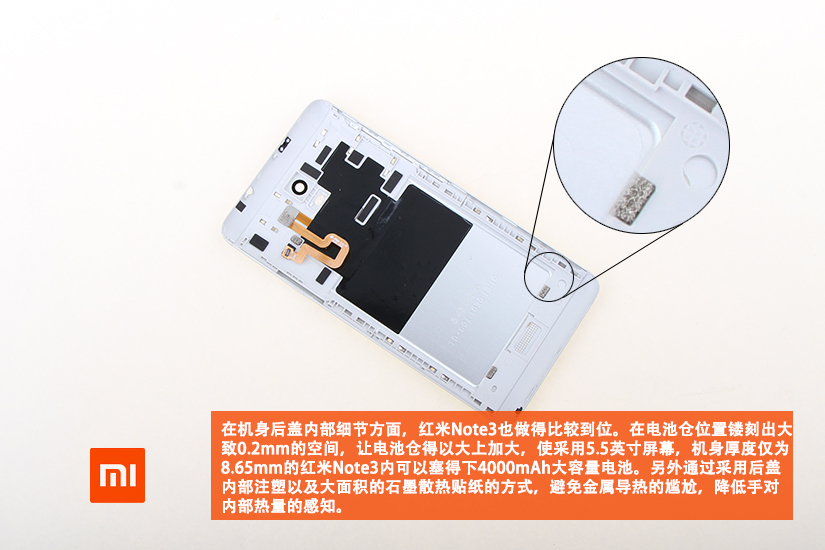 Redmi Note 3 using Swedish fingerprint card's FPC 1022 chip.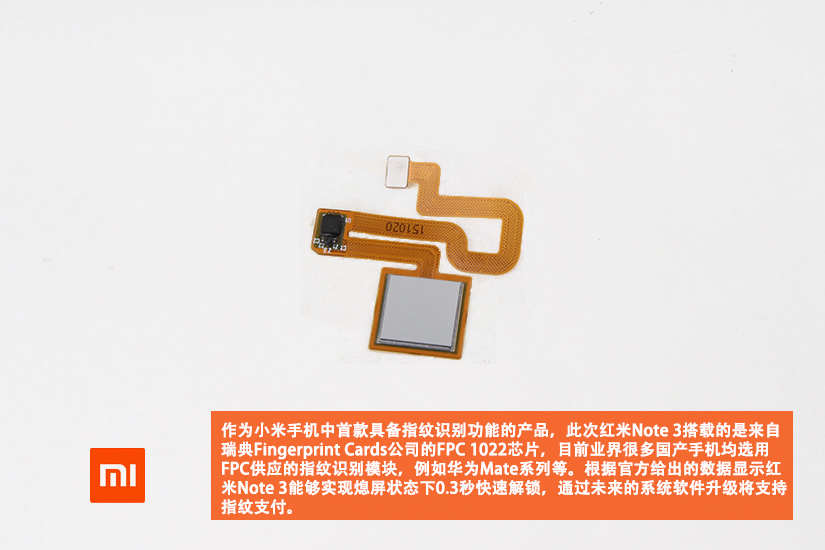 Under the back cover, you can access the internal components, including battery, speaker, camera and motherboard.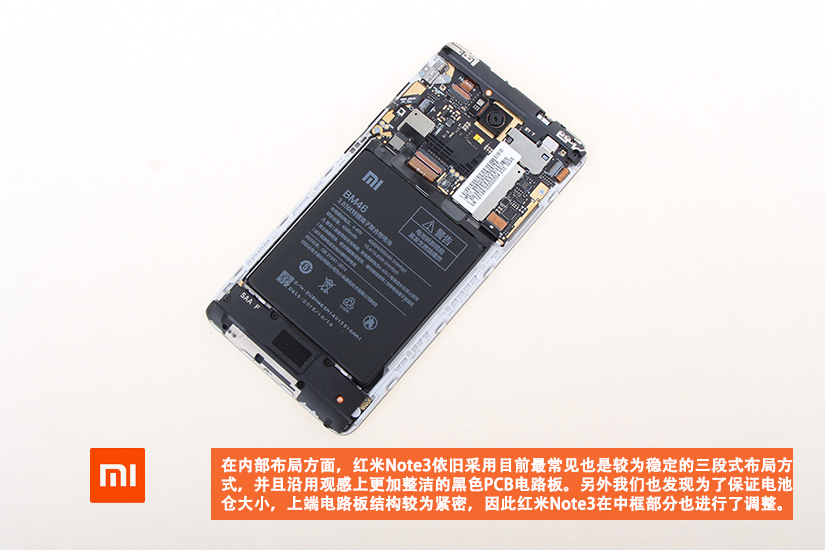 Redmi Note 3 comes with a 3.8v, 4000mah Li-polymer battery.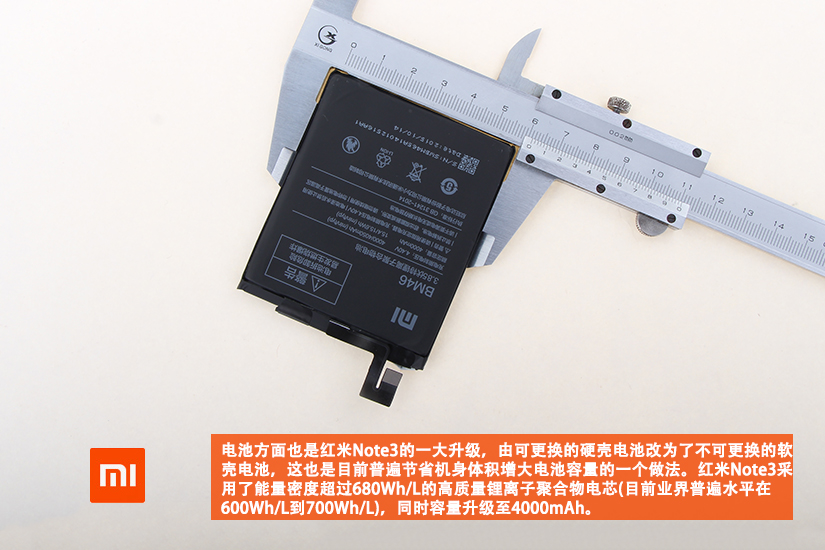 13MP rear camera and 5MP front camera, with Samsung S5K3M2 sensor, assembled by Oflim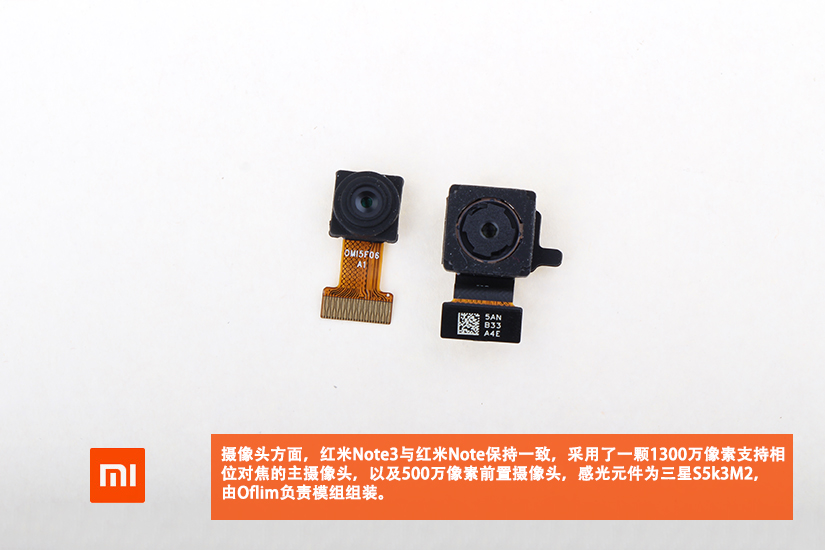 Redmi Note 3 speaker module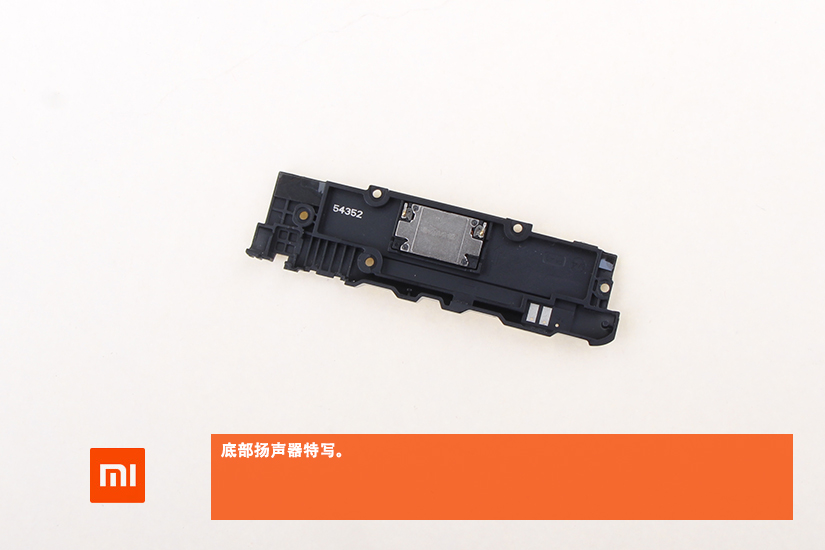 Redmi Note 3 motherboard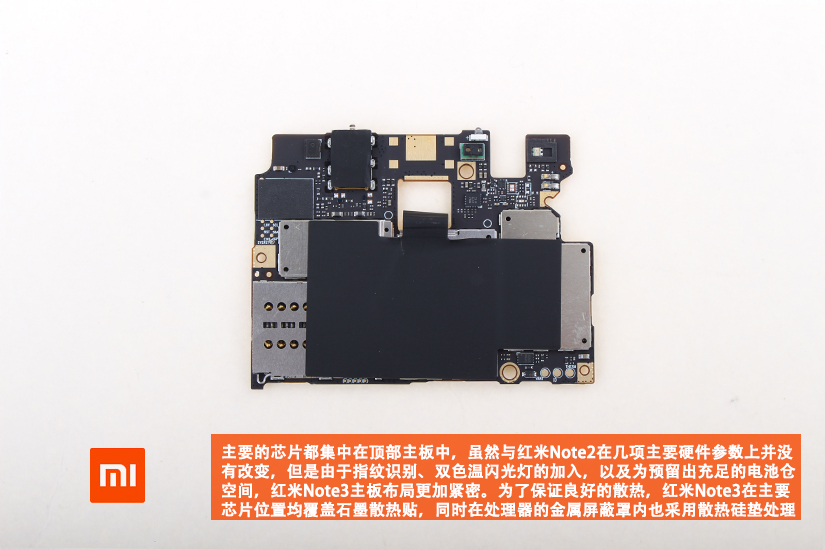 The little board integrated a Micro USB port, a microphone and a virtual key backlight.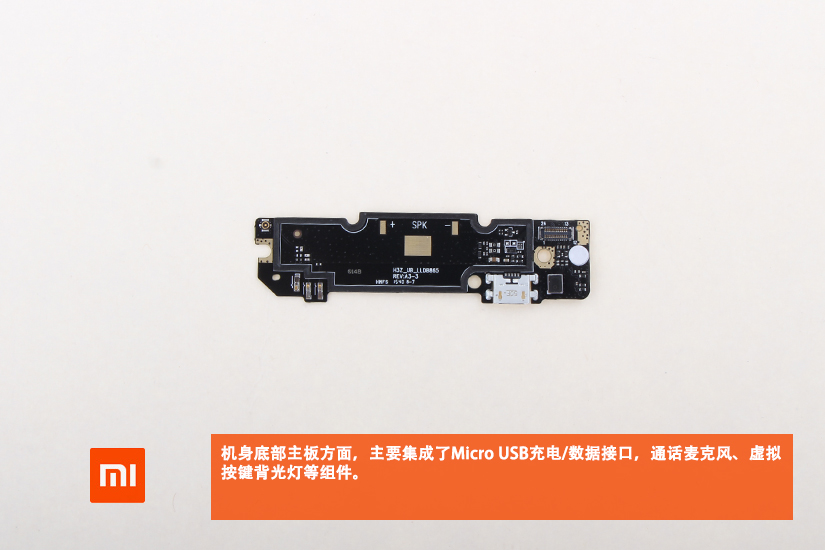 MTK Helio X10(MT6795) processor
MTK 6331P power management chip
MTK 6332P power management chip
MTK 6169V RF chip
Qorvo RF5216 RF chip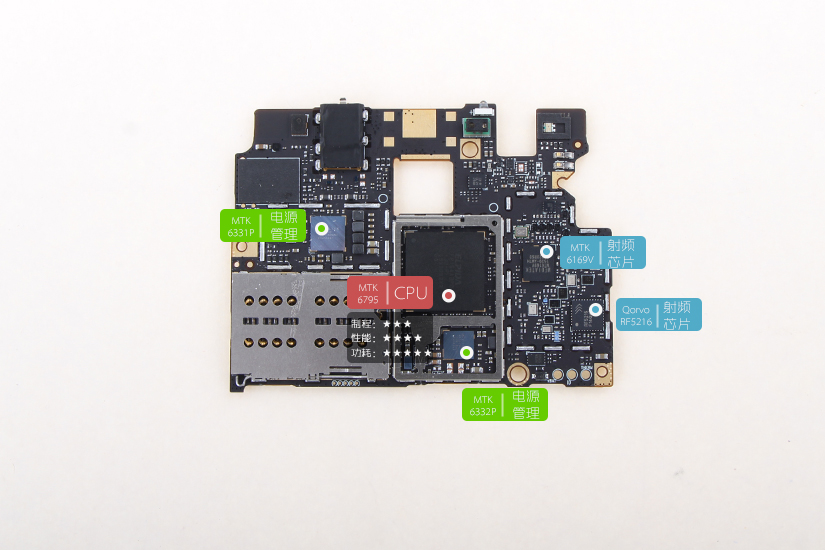 Toshiba 16/32GB ROM
MTK 6630QP Combo Wireless Connectivity SOC
Qorvo RF5410 RF chip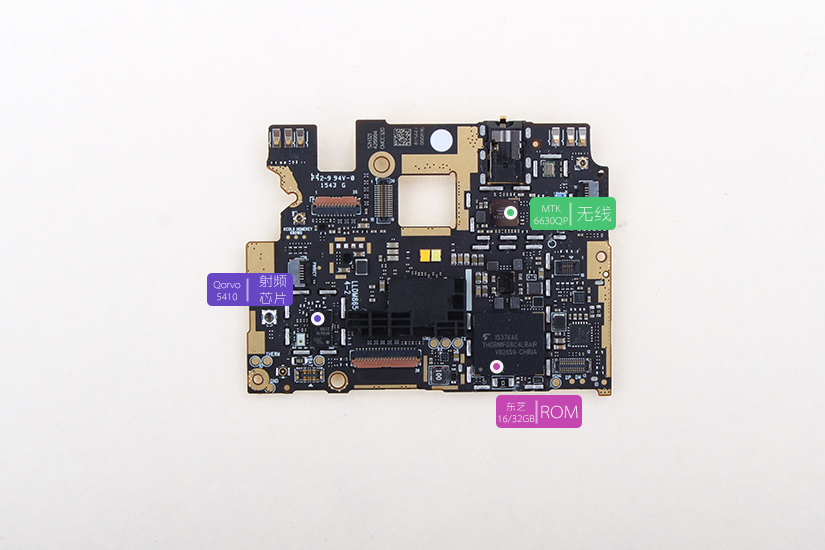 For more guides, check out the Xiaomi Redmi Note 3 device page.