This is a brand new CPU fan and heatsink for Lenovo ThinkPad T590. There are two different types of this fan, 01YU194, 01YU195, 5H40W36709 and 5H40W36708 are suitable for T590 with Intel integrated graphics, 01YU192 and 01YU193 are suitable for T590 with discrete graphics.
If you haven't removed your fan yet, please click here to check your laptop has an integrated graphics card or a discrete graphics card.
Because they have different part numbers, we will randomly send the correct fan according to your order.
Features:
1. This is a 100% NEW fan with part number.
2. The item includes a cooling fan and heatsink.
Specifications:
Input: DV5V
Output: 0.5A
Condition: Original, brand new
Warranty: One (1) Year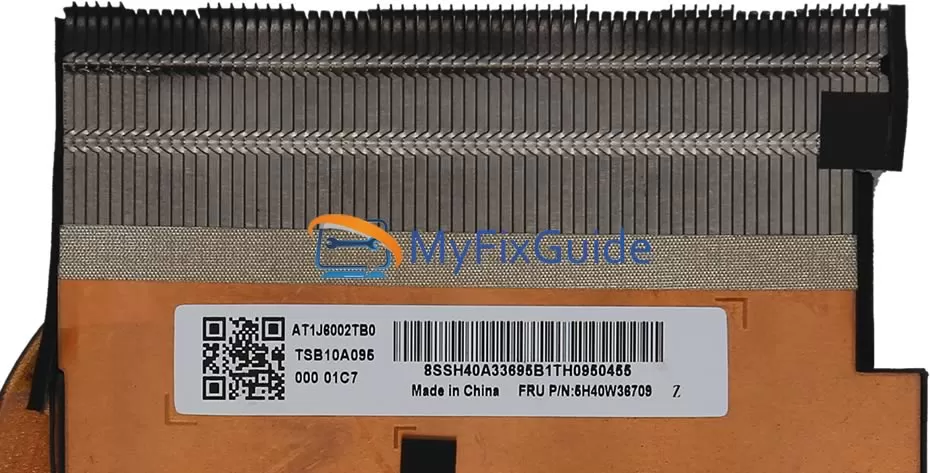 CPU Fan for Lenovo ThinkPad T590 01YU192 01YU193 01YU194 01YU195 Tips:
1. Please remove the existing fan from your laptop to compare part number, photo and description.
2. To replace the fan, you need to start the laptop and enter the BIOS, then disable the built-in battery.
3. Remove all screws that securing the bottom cover. Use a thin plastic tool to separate the bottom cover from the top cover, and then remove the bottom cover.
4. Remove all screws securing the fan and heat sink.
5. Remove the old fan and install the new fan on your laptop.