In this guide, I'll explain how to disassemble Asus MeMO Pad 8 to remove the back cover, battery, rear camera, front camera and motherboard. Refer to this guide. You can repair your MeMO Pad 8.
Want to keep in touch with us? Follow us on Facebook for more repair news.
Asus MeMO Pad 8 back cover made of plastic material. The back cover is fixed by some snaps, so just use the crowbar to pry up the back cover, the back cover can be removed.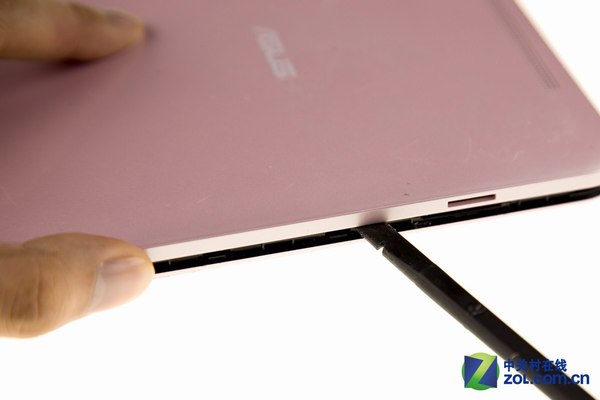 Once the back cover was removed, you can access the internal structure of the Asus MeMO Pad 8.
On the left side is the LCD cable, on the right side is the data transmission cable.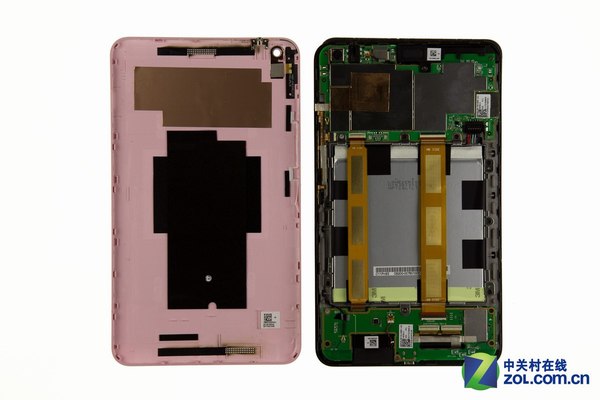 Unlock the connector and disconnect two cables.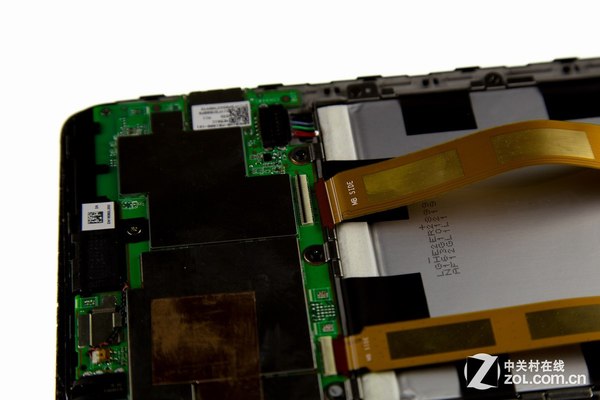 The Wi-Fi antenna of the MeMO Pad 8 is integrated on the back cover.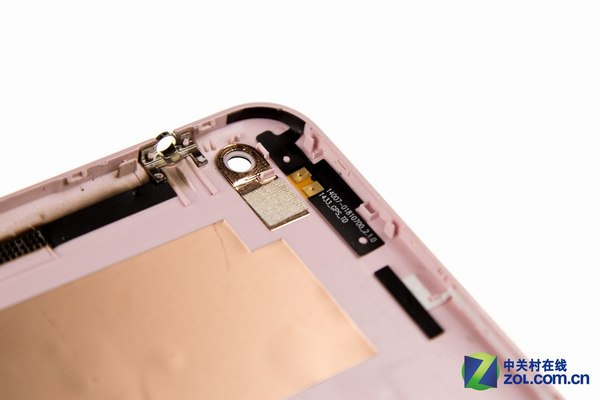 Remove nine screws securing the battery.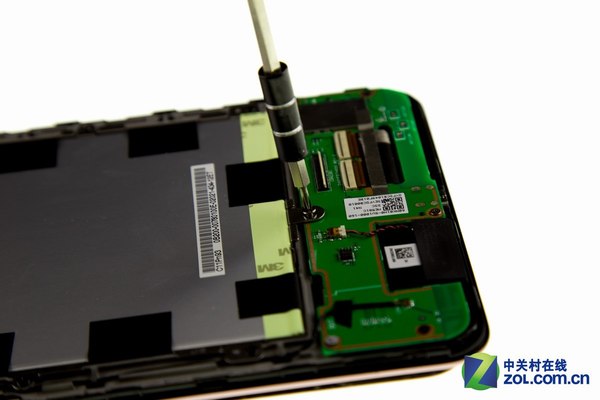 Lift up and remove the battery.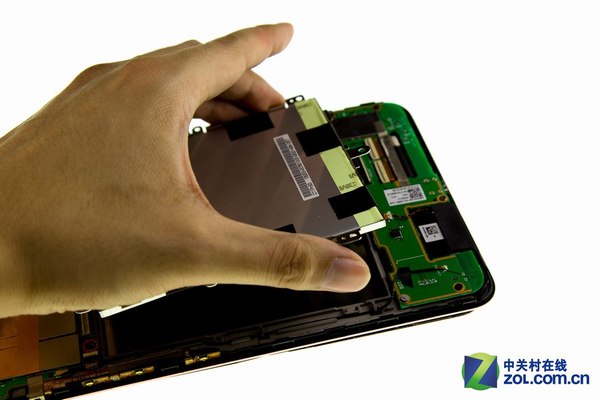 Asus MeMO Pad 8 comes with a 3.8v, 3948mAh, 15.2wh Li-ion battery, Asus model: C11P1330.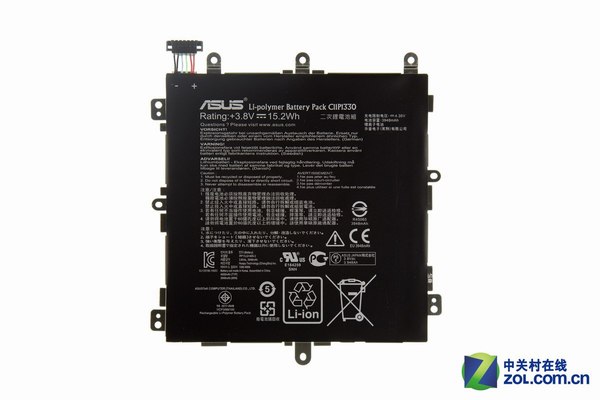 The battery was fixed to the metal caddy by some black tape.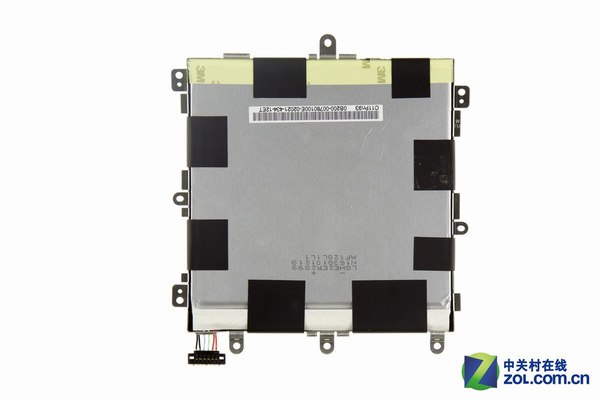 Asus MeMO Pad 8 uses dual speakers, which are located at the top and bottom of the fuselage.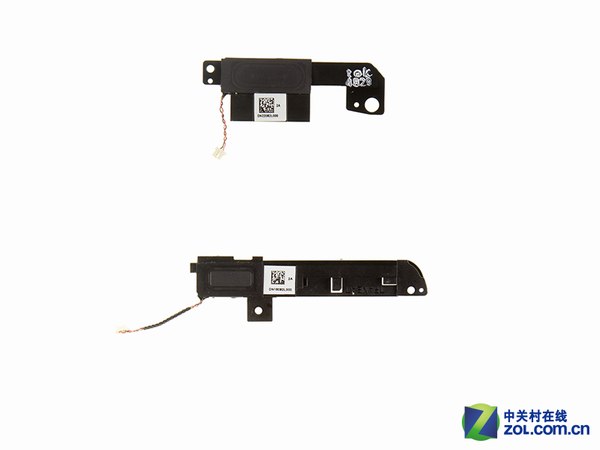 There are five screws securing the little board.
Unscrew the screws. Unplug the cable. The little board can be removed.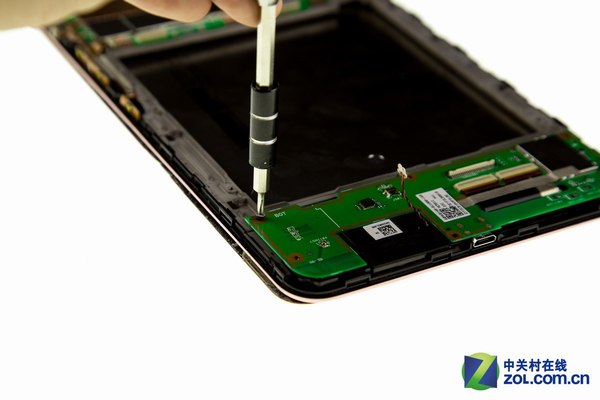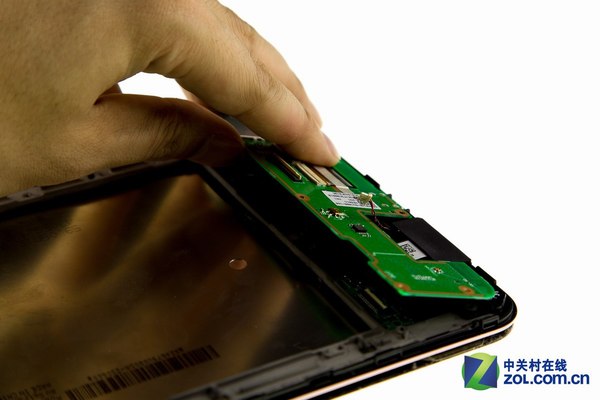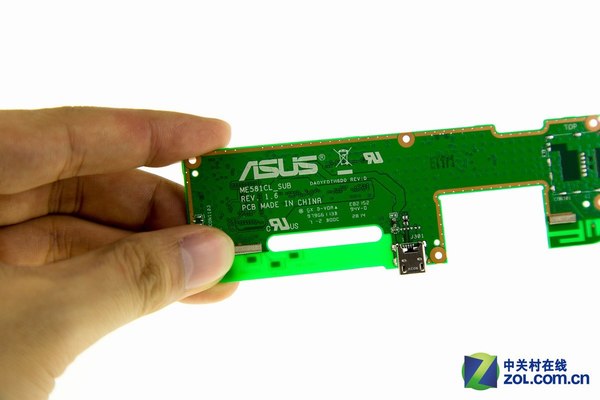 There are three connectors on the little board.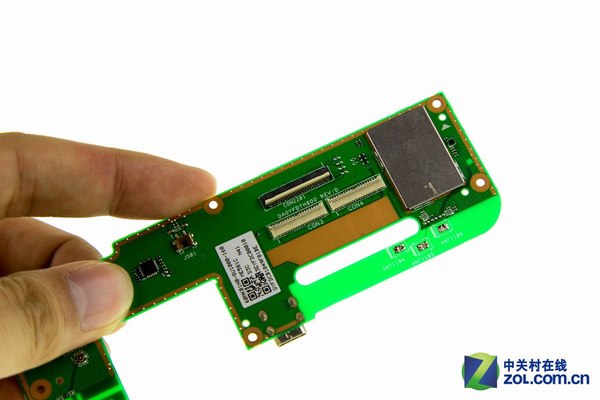 Remove three screws securing the motherboard. The motherboard can be removed.
There are some metal shields covered the motherboard. On the metal shield, there is a layer of sheet metal. The sheet metal is mainly responsible for the cooling for the chips.
The motherboard is integrated a front camera, rear camera and 3.5mm headphone jack.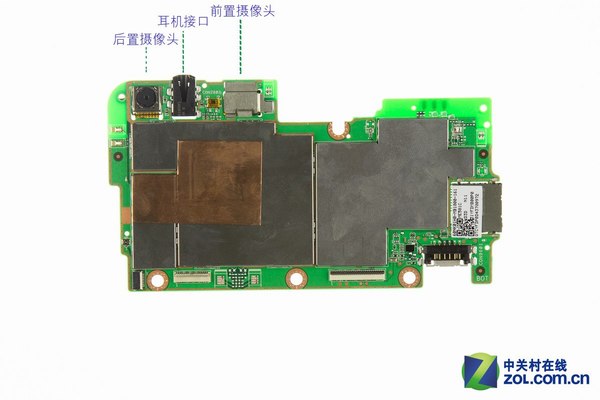 Remove the sheet metal.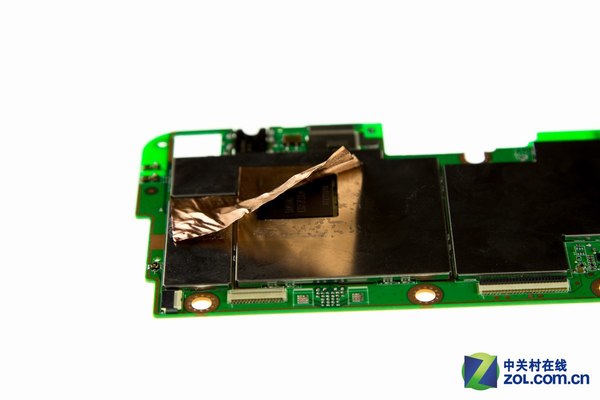 Asus MeMO Pad 8 motherboard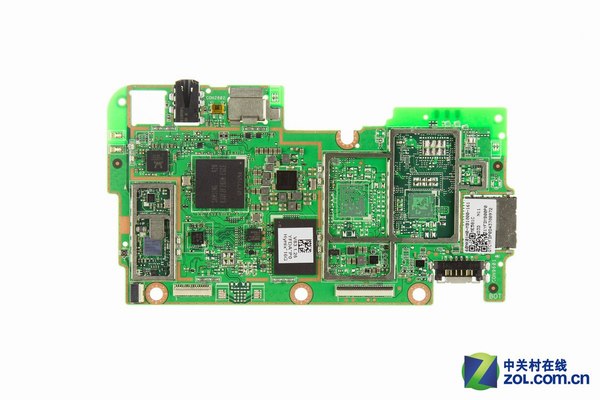 The back of the motherboard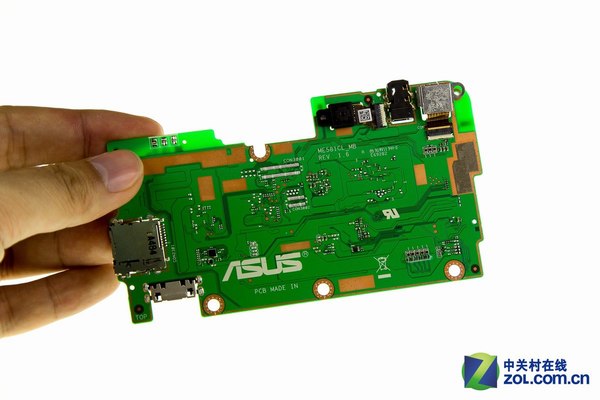 Rear camera and front camera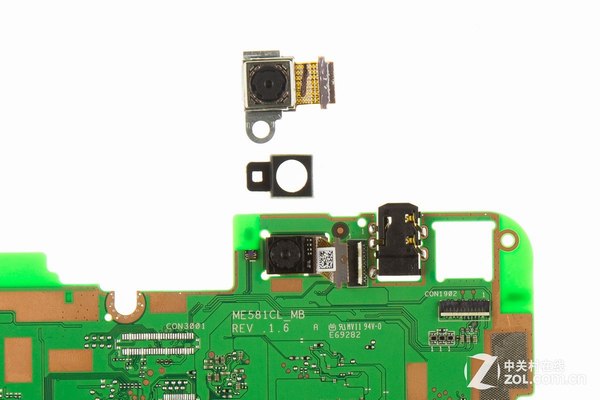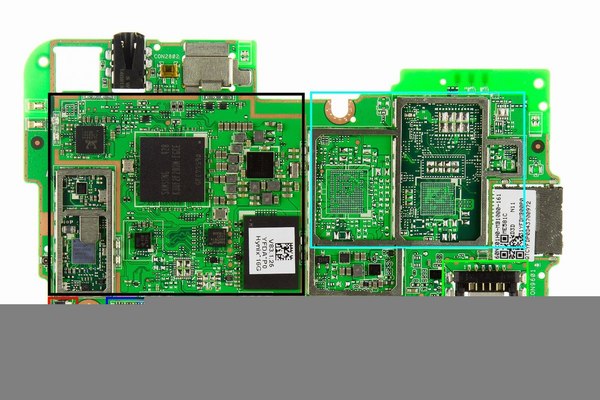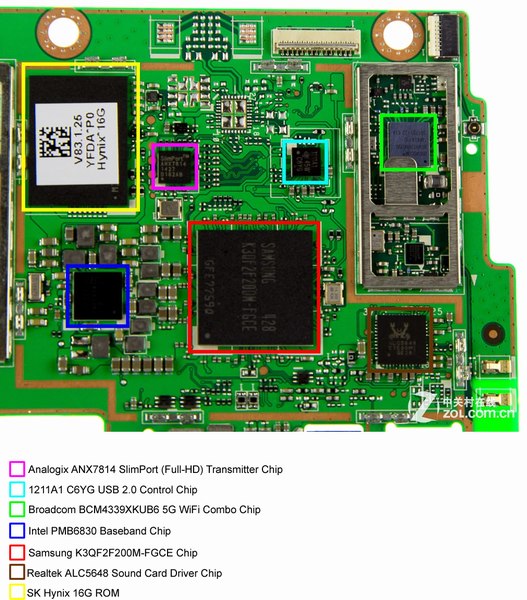 Source: zol.com.cn