This is a new CPU fan and heatsink for Lenovo ThinkPad T15 Gen 1 (Type 20S6, 20S7). 5H40W36708 and 5H40W36709 are suitable for T15 with Intel integrated graphics, 5H40W36706 and 5H40W36707 are suitable for T15 with discrete graphics. Before purchasing, please confirm your fan type. You can remove the bottom cover to check the fan part number or check your graphics card model.
Because this fan has multiple part numbers, we will randomly send you the correct fan in stock according to your order
Features:
1. This is a 100% NEW fan with part number.
2. The item includes a cooling fan and heatsink.
Specifications:
Input: DV5V
Output: 0.5A
Condition: Original, brand new
Warranty: One (1) Year
Compatible laptop:
ThinkPad T15 Gen 1 (Type 20S6, 20S7)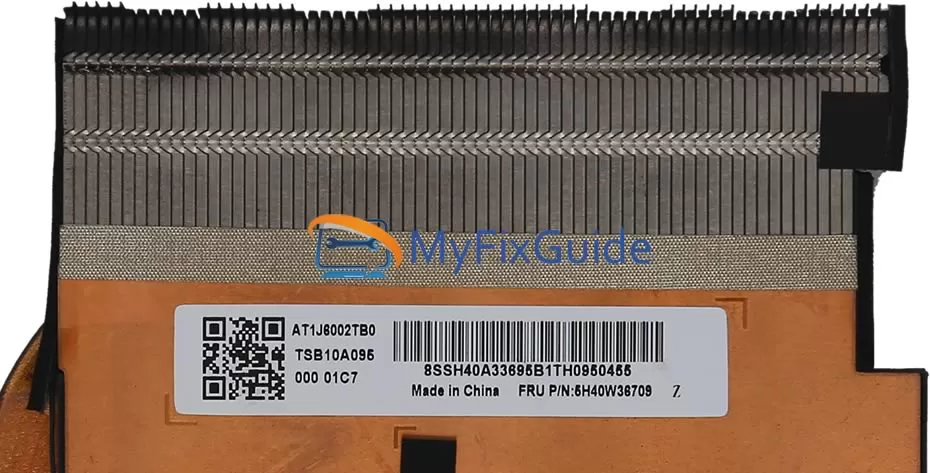 CPU Fan for Lenovo ThinkPad T15 Gen 1 5H40W36708 5H40W36709 5H40W36706 5H40W36707 Tips:
1. Please remove the existing fan from your laptop to compare part number, photo and description.
2. To replace the fan, you need to start the laptop and enter the BIOS, then disable the built-in battery, You can also remove the battery after removing the bottom cover. Both methods can prevent your laptop from generating static electricity and causing damage to the laptop.
3. If you do not have extensive laptop repair experience, please do not replace the fan by yourself, please take your laptop to the repair shop.
4. You can go to the Lenovo website to download the hardware maintenance manual for this laptop, and then follow the instructions in the manual to replace it.